Last week, Chantel Jennings looked at the best wins for Pac-12 coaches careers. Chantel is a pleasant person, always looking for the good in folks.
I, on the other hand, can be unpleasant. And so we have a corresponding look at the worst losses of Pac-12 coaches.
Wanting to keep things local, I focused only on games during the coach's present tenure, though obviously we'll look elsewhere for our lone first-year coach, Oregon State's Gary Andersen.
Bad losses can be bad for a variety of reasons. They can be particularly painful because of the stakes. They can be painful because of the foe -- as in a hated rival. Or they can simply be embarrassing, a poor effort. Sometimes a bad game combines these blights into a truly noxious brew.
We conclude with the North Division.
Sonny Dykes | 11/23/2013 | Stanford 63, Cal 13
There was no shame in losing to Stanford in 2013. The Cardinal won the Pac-12. And you could make a case that California losing to fellow bottom-feeder Colorado the week before was worse. But getting whipped so badly it looked like you threw the towel in against your archrival, well, that's bad. "I can make a bunch of excuses, but my job is to get these guys ready to play," Dykes said after the game "and obviously I haven't." Cal didn't score in the second half. Stanford outgained the Bears 603 yards to 383. Cal was 2-of-13 on third down; Stanford was 11 of 17. You get the point. The Cardinal could have scored 100 if they wanted to. Of course, it's also possible that the absolute ugliness of a 10th consecutive defeat that concluded an execrable 1-11 first season under Dykes became foundational motivation for a fairly strong turnaround last year.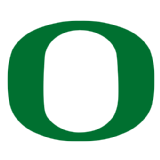 Mark Hefrich | 11/23/2013 | Arizona 42, Oregon 16
Considering Helfrich and the Ducks have lost four games in his two years as coach -- one played for the national title -- there's not a long list to choose from. In fact, just about everyone is going, "Which Arizona loss will he choose?" Well, we're going with the first one, even though the second one was in Autzen Stadium and seemed more shocking in many ways. While some might write off the Ducks' only blowout defeat since 2008 on a prolonged hangover from the loss to Stanford two weeks earlier, this was the only time during the Ducks' six-year rise that they simply didn't show up. As a live witness to this shocking game, I remember constantly thinking, "Who the heck are these guys?" The story in the week leading up to the game was players saying they weren't excited about the possibility of playing in the Rose Bowl, so this one also smacked of karma from the Granddaddy.
Gary Andersen (at Wisconsin) | 12/6/2014 | Ohio State 59, Wisconsin 0
The 13th-ranked Badgers had won seven in a row heading into the Big Ten title game, so nobody saw this one coming, particularly with the Buckeyes down to their No. 3 QB, the then-mostly unknown Cardale Jones. Jones threw for 257 yards and three touchdowns and was named the game's MVP in his first career start, and Andersen's veteran QB, Joel Stave, competed just 17 of 43 throws for 187 yards with three interceptions, no TDs and an abysmal QBR rating of 3.7. Heisman Trophy runner-up Melvin Gordon rushed for just 76 yards on 2.9 yards per carry, while Ohio State's Ezekiel Elliott finished with 20 carries for a career-high 220 yards (11 yards per tote) and two TDs. The Badgers redeemed themselves with an overtime victory over Auburn in the Outback Bowl, but Andersen was already gone by then, replacing Mike Riley at Oregon State.
David Shaw | 11/16/2013 | USC 20, Stanford 17
At the time of this defeat, Stanford was ranked No. 4 and was squarely in the national title hunt, nine days removed from a 26-20 victory over Oregon. So this was a bad time for the Cardinal to produce their worst offensive performance of the season against a defense using just 13 players. Two Kevin Hogan interceptions were the difference in the second half. Dion Bailey intercepted a Hogan pass at the USC 6-yard line with just over 10 minutes to play, killing what looked like a go-ahead drive in a tie game. Su'a Cravens then intercepted a tipped pass at the USC 44 with three minutes remaining, which set up the game-winning field goal, a 47-yarder from the previously inconsistent Andre Heidari with 19 seconds left. With Ed Orgeron as interim coach after Lane Kiffin's firing, the Trojans ended a four-game losing streak to the Cardinal.
Chris Petersen | 1/2/2015 | Oklahoma State 30, Washington 22
This pick corresponds to what Petersen shook his head over during an interview this spring. "I feel like the last third of the season, we really figured out how we wanted to practice, how we wanted to prepare for games," Petersen said in April. "You could really feel us changing. The bowl game was really disappointing." It was disappointing because the Huskies didn't even show up in the first half of the TicketCity Cactus Bowl against a team they should have whipped. They were down 24-0 at halftime, and even the second-half comeback was sloppy on both sides of the ball. While the main story coming out of this game was the play of the Cowboys' promising freshman QB, Mason Rudolph -- Oklahoma State should be back on the national map this fall -- the theme for Washington was a dispiriting end to Petersen's first season, with the Huskies looking like a rebuilding team this fall.
Mike Leach | 12/21/2013 | Colorado State 48, Washington State 45
While Coug fans probably have plenty of opinions here, it's difficult to believe any other defeat inspired more volcanic "NOOOOOOO!" reactions than this one. In fact, a neutral, unbiased, completely unemotional onlooker typing here might have spewed some spittle onto his TV when this one went down. Simply, it still defies explanation that the Cougars found a way to lose this one. They led by 22 points at one point and were up by 15 with 9:35 left in the fourth quarter. It was one of the worst cases of finishing you'll ever see. They fumbled on their 31-yard line with 1:51 left and their Swiss cheese defense yielded a tying TD. The Cougs then fumbled the ensuing kickoff away to yield the winning field goal. It was execrable, both in player execution and coaching decisions.