The 2015 season isn't far away; we can see the light at the end of the offseason tunnel already. It's time for a quick Pac-12 knowledge refresher.
Here's how we do this. Every day features a new position group. We provide three evaluative categories and place each conference team accordingly: "Great shape," "Good shape" and "We'll see."
We'll begin our examination with the special teams units of the Pac-12 North.
GREAT SHAPE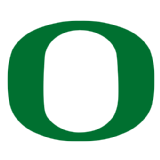 Oregon
The Ducks are set at the critical spots. While some Pac-12 teams face the nerve-wracking prospect of breaking in a new kicker, Oregon features two who already saw success last season. That's Aiden Schneider (11-for-12 on field goals in 2015) and Matt Wogan (7-for-9). Charles Nelson's explosiveness and versatility has been well-documented, and it's likely he's not the only weapon on the Ducks' roster capable of housing a return. As usual, this is a talented bunch of speedsters that's well-equipped to cover and return kicks. Punter Ian Wheeler is also back, although Oregon uses him less than any other Pac-12 team.
GOOD SHAPE
Washington
Both the offense and the defense might be in flux right now in Seattle, but the special teams unit shows the promise of stability entering 2015. Granted, matters could be better: John Ross' season-ending knee injury removed one the league's most explosive return weapons from the 2015 equation (and simultaneously bumped Washington down a tier in this evaluation). But the Huskies still have several pieces to be effective: Dante Pettis notched a return touchdown last season, while kicker Cameron Van Winkle was good (20-for-24) and punter Korey Durkee is back.
WE'LL SEE
California
The Golden Bears' return game has a chance to be electrifying. Trevor Davis supplied back-to-back kickoff returns for touchdowns last season, while Tre Watson and Khalfani Muhammad are dangerous as well. But Cal's kickoff coverage ranked was about as porous as their defense -- 11th in the Pac-12 -- so that must improve.
Cal is one of the teams tasked with replacing its kicker. James Langford is gone, and sophomore Matt Anderson -- a formerly touted recruit -- is the favorite to replace him.
Oregon State
The Beavers led the Pac-12 with an 86 percent field-goal conversion rate (19-for-22) last season. Garrett Owens (returning) and Trevor Romaine (gone) roughly split that work, so the former is the favorite to grab the job in 2015.
We probably won't know much else about the rest of the Beavers' special teams complexion until September. Three-year starter Keith Kostol is gone at punter, while the team must also replace its kick return men. Punt returner Rahmel Dockery is back, but the Beavers ranked 11th in the Pac-12 there last season.
Stanford
The Cardinal's offense will be very experienced in 2015, while the defense and special teams will not. Kicker Jordan Williamson and punter Ben Rhyne are both gone. So is Ty Montgomery, long considered one of the most dangerous return weapons in the country.
If Stanford is to hold onto its wide lead as the top punt return team in the Pac-12 (the Cardinal averaged 18.3 yards per return last season while second-place Utah was way behind at 13.8), electric sophomore Christian McCaffrey might be the answer. Elsewhere, the team could turn to prized incomer Jake Bailey, who enters as one of the top kicking and punting prospects in the country. He'll compete for both jobs against Conrad Ukropina (kicker) and Alex Robinson (punter).
Washington State
Well, 2014 wasn't a banner year for the Cougars here. A campaign that involves a midseason firing of the special teams coordinator typically isn't. Washington State finished dead last in both Pac-12 kick coverage (only 11 touchbacks, while conference leader UCLA notched 50) and punting (only 32.9 net yards per punt). The Cougars' 64.7 field goal rate was also good for the conference cellar, though returner Quentin Breshears made 9-of-12. Freshman Matt Abramo might compete immediately.
The Cougars' return games also ranked near the bottom of the conference last season. In short, a whole lot of special teams improvement is demanded in the Palouse.