The 2015 season isn't far away; we can see the light at the end of the offseason tunnel already. It's time for a quick Pac-12 knowledge refresher.
Here's how we do this. Every day features a new position group. We provide three categories and place each conference team accordingly: "Great shape," "Good shape" and "We'll see."
Today, we examine the offensive lines in the North.
GREAT SHAPE
Stanford
Entering last season, the Cardinal featured big-time talent but relatively sparse experience up front. As a result, their offensive line struggled to deliver in its trademarked road-grading fashion until the final weeks of the season, when it finally jelled into dominant form. Though Andrus Peat is now gone, Kevin Hogan's blindside rests easy with Kyle Murphy's shift to left tackle. Guard Joshua Garnett completes a hulking tandem on that side while Casey Tucker, a former five-star recruit, looks ready to grab right tackle by the horns.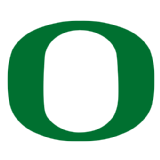 Oregon
Earlier this offseason, the questions here were more daunting, as the Ducks were tasked with replacing both center Hroniss Grasu -- the quarterback of the offensive line -- and tackle Jake Fisher. Then center Matt Hegarty transferred from Notre Dame, and the Oregon outlook brightened considerably. Although Hegarty must learn the intricacies of the Ducks' system, he's a talented veteran at a crucial position, one where Oregon has dodged the bullet of frightening uncertainty. The Ducks must still iron out some wrinkles on the interior, but they look powerful at both tackle spots: Tyler Johnstone is back from injury, while talented 310-pound youngster Tyrell Crosby is now a sophomore.
GOOD SHAPE
Washington State
The Cougars' coaches are pushing to evolve their offense -- Luke Falk may line up under center up to 25 percent of the time to help facilitate a downhill run game -- and they're confident in their front's ability to adapt from exclusively shotgun territory because of its veteran nature. All of Washington State's 2014 starters return, so the steadiness of experience is reportedly paying dividends during a transitionary offseason. The Cougars are big up front, too: 6-4, 321-pounder Riley Sorenson is one of the more imposing hogs in the Pac-12, and he's playing center -- not tackle or guard -- in the Palouse. The potential for a big year is certainly here, but Washington State's offensive line must prove that they can add that road-grading element to their repertoire before we hit the "buy" button on all of their available stock.
Oregon State
The Beavers also return the entirety of their 2014 starting offensive line, something that running back Storm Woods described as a "dream come true." Tackle Sean Harlow is the anchor of a veteran group that's adjusting to a new coaching regime, one whose offensive focus is expected to lie in an uptempo, ground-oriented attack. If Oregon State makes a successful transition to this new approach, this can be a surprisingly productive year for them offensively even despite the loss of stalwart quarterback Sean Mannion. The line anchors those hopes, as it has developed solid rapport with Woods over the years.
WE'LL SEE
California
Quarterback? There's Jared Goff -- check. Receiver? Look at all that explosive talent returning -- check. Running back? Daniel Lasco was money in 2014 and incomer Lonny Powell ran wild this spring -- check. The Bears are set at the skill positions. The only question marks that Cal faces offensively come on the line. The center position is perhaps the most important to fill, and Matt Cochran is the clear leader there. Dominic Granado and Vincent Johnson are two names to watch at right tackle. There'll be a lot of pressure on those who win starting jobs: If they play well, there may not be a defense in the conference that can stop Goff.
Washington
This is a major reloading year for the Huskies up front. Siosifa Tufunga and Dexter Charles give Washington two experienced guards, while the rest of picture is a jumble of inexperience and uncertainty. Injuries destroyed the Huskies up front last season, so -- at the very least -- they hope to stay healthy in 2015 so that young talent can jell and entrench itself.