For one day each year, Fenway Park isn't the oldest ballpark in service.
That's because the Birmingham Barons, Double-A affiliate of the Chicago White Sox, open the doors to Rickwood Field for an annual game to celebrate the baseball history of Alabama's largest city. This year's game pits the Barons against the Chattanooga Lookouts in the 17th Rickwood Classic on Wednesday afternoon.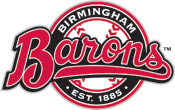 Rickwood Field played host to its first game on Aug. 18, 1910, nearly two years before Fenway opened, and it hosted professional baseball through the 1987 season. The Barons moved into Hoover Metropolitan Stadium, now known as Regions Park, in 1988, and the team is scheduled to move into the sparkling new Regions Field for the 2013 season.
But Rickwood remains a sentimental jewel, maintained by the Friends of Rickwood Field group. Take a 360-degree virtual tour of Rickwood Field by clicking here.
The Barons launched the Rickwood Classic in 1996. Each year, the game features throwback uniforms pegged to a specific era, such as this year's theme of baseball during World War II. The venue does have stadium lights, but the Classic is played during the day to evoke a bygone era. In the 2011 game, Justin Greene lifted the Barons past the Lookouts with an 11th-inning home run.
Need another reason to attend someday? ESPN.com's Jim Caple named the Rickwood Classic one of the "101 things every fan must experience" in a 2007 column.
Also see: Jim Caple on the Rickwood Classic | Photo gallery: Rickwood Field