Miami Heat vs. Oklahoma City Thunder.
Who wins on the court will be decided soon, starting Tuesday night.
Who wins off the court, though -- namely, in the social media space? Kred, which tracks online influence, shows in this infographic just which team and what players pull the most weight on Twitter, who is most likely to engage with followers, and much more:
Note: Kred scores are calculated on a 1,000-point scale, based on @replies, retweets, followers and other factors. Outreach is based on generosity in engaging with others. For a full breakdown on Kred calculation, check their blog.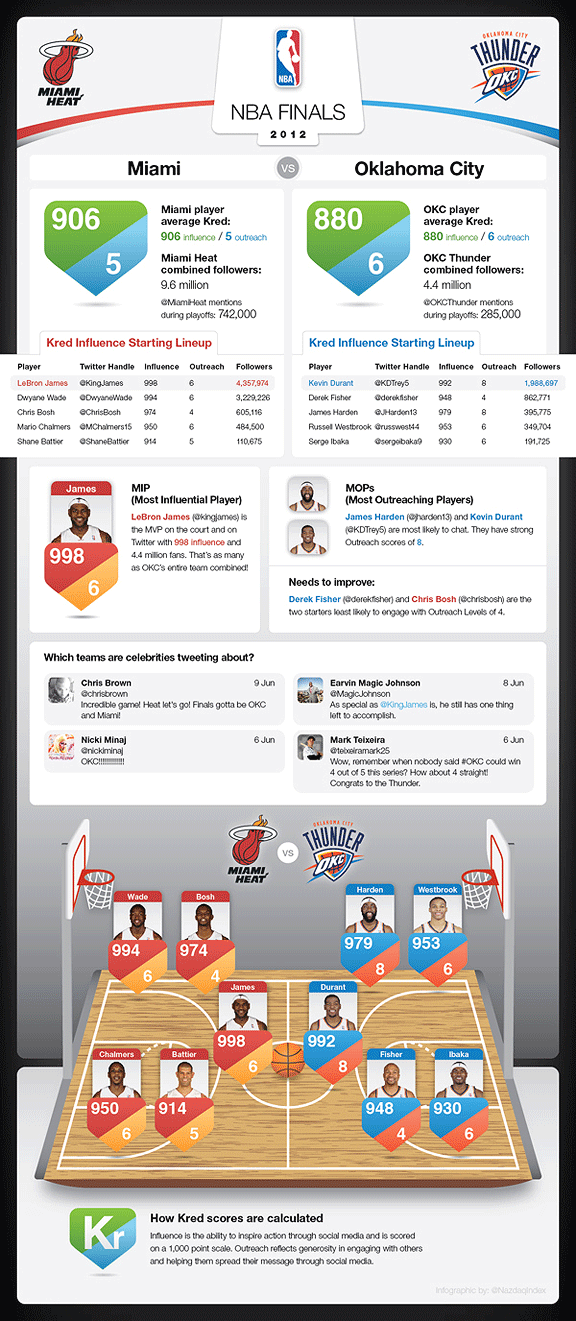 Infographic courtesy of Kred.