Bansky -- the largely anonymous but highly renowned London-based street artist -- recently revealed on his website some Olympics-themed works ahead of the London 2012 Games.
And he's not alone. Numerous street artists have adorned London's walls with their Games-inspired pieces. Some are satirical, like Banksy's. Some are celebratory. But all might be in danger of being erased, or at least covered, as widely reported by the British press.
That's why the elusive Banksy, as of this writing, has not revealed the location of the above piece, nor of this one:
Artist CodeFC also has been prolific in the run-up to the Games, creating numerous images around London dating back a couple of years (and posting making-of videos on Vimeo, such as the one embedded below):
Andy Mercer, meanwhile, offered his own unique vision of the five -- or, well, more than five -- rings: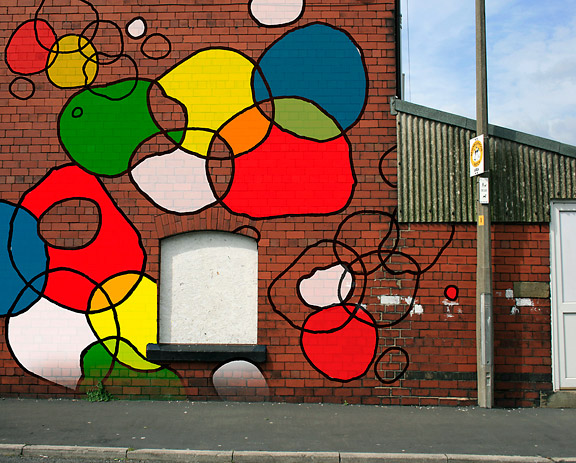 And that's far from it on the street art front; more images -- some of them a tad graphic -- are available via Is This the Future.
All images belong to the artists, and were published with permission granted to ESPN.com.