Your wife's new trainer is Greg Anderson. Your team wants to draft Cam Newton. Frank McCourt is your financial adviser.
How about some good news instead?
We are kicking malaria's butt in Africa.
Five years ago, when we started Nothing But Nets, the simple grassroots $10-per-bednet movement to fight malaria, we guessed we needed 300 million nets to cover sub-Saharan Africa, where malaria thrives. Today, we only need 30 million.
Thanks to generous readers like you, the World Health Organization, the UN Foundation, Bill and Melinda Gates and Roll Back Malaria, bednets now cover 76 percent of the people at risk for malaria in Africa.
That's a terrific present to give the planet today, World Malaria Day.
We've still got the toughest parts to go, but we used to say "a child dies every 30 seconds from malaria." Now we can say every 45 seconds.
It's not exactly time to hold a parade, but we're getting there. No cure. No toppling warlords. No drones. Just simple donations to nothingbutnets.net. Takes $10 and 41 seconds to save a life.
To celebrate, Nothing But Nets has named 24 "champions" in the fight against malaria. Here's a few of them, profiled by the celebrated New Yorker photographer Platon. It's a larger-than-life exhibit that begins this week at the United Nations.
---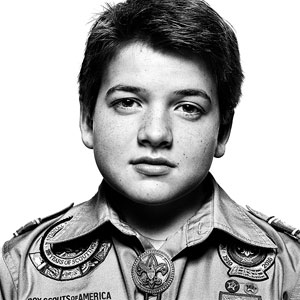 Platon/Nothing But Nets
Nate Stafford, a North Carolina boy scout, hiked 100 miles in nine days across five counties to raise money for bednets.
---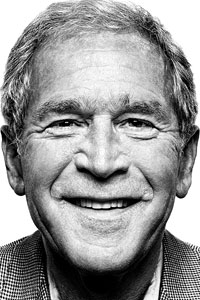 Platon/Nothing But Nets
As president, George W. Bush directed millions of American dollars to the fight against malaria.
---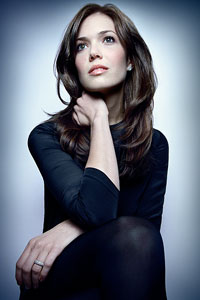 Platon/Nothing But Nets
The Tangled actress, Mandy Moore, has traveled the U.S. and Africa for Nothing But Nets, raising awareness and piles of money.
---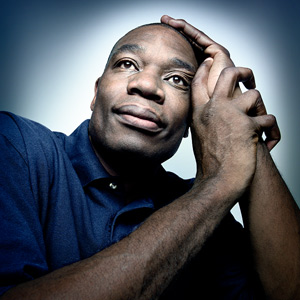 Platon/Nothing But Nets
Dikembe Mutombo, a former NBA star and native of the Congo, has been a tireless fighter against malaria.
---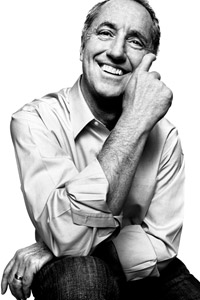 Platon/Nothing But Nets
Man, that face looks like it's seen a lot of deadlines.
---
Do you know somebody who could be the 25th? Nominate them at nothingbutnets.net and on May 22, we'll pick the winner, who will be awarded with something very cool. (Not allowed to tell you yet).
I'm nominating Golden State Warriors guard Stephen Curry, whose Davidson College "Buzzkill" 3-on-3 tournament this week (buzzkillfoundation.org) hopes to raise thousands for kids in Africa.
We need people like Curry -- and anybody we can get -- because the last 24 percent of Africa is going to be the hardest to cover -- Liberia, the CAR (Central African Republic) and the DRC (Democratic Republic of the Congo).
But for now, why not be happy?