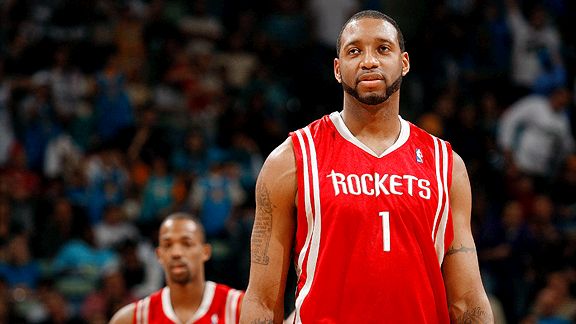 Chris Graythen/Getty Images
McGrady/Rockets ... What's Next?
Things seem to be taking an ICY turn between Tracy McGrady and the Houston Rockets. Wednesday, T-Mac said he wanted more playing time as he comes back from microfracture surgery. Instead of MORE time, McGrady will not play at all tonight at New Jersey or Sunday in Cleveland. Rocket's GM Daryl Morey said, "Tracy didn't feel like this is working in terms of working him back in. We want to develop the best next step. We'll figure out what's next when we get back to Houston."
NAIA
History in the Making
Sarah Thomas made history at the Little Caesars Pizza Bowl. Thomas, a line judge, became the first woman to officiate a bowl game when she worked Saturday's Ohio-Marshall matchup. She was the first woman to be an official for a major college football game in 2007 and is on the NFL's list of officiating prospects. Thomas is one of five women officiating in major college football.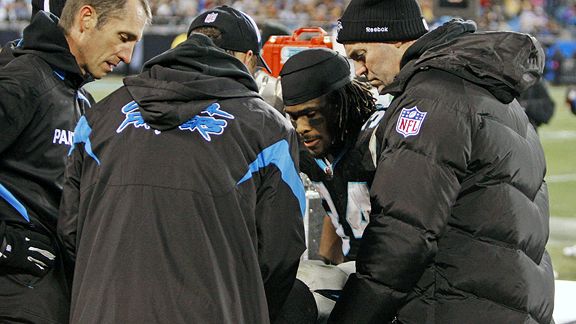 Bob Donnan/US Presswire
Good News for Giants
Carolina Panthers starting halfback DeAngelo Williams is expected to miss Sunday's game against the New York Giants because of an ankle injury, according to ESPN's John Clayton. Averaging 5 yards/carry, Williams is listed as doubtful and hasn't practiced all week.