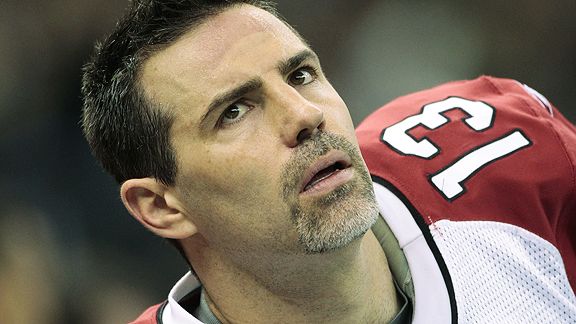 AP Photo/Dave Martin
WARNER WILL ANNOUNCE RETIREMENT DECISION FRIDAY:
Will he retire or won't he? Cardinals' QB Kurt Warner will announce his decision on Friday, a team source tells ESPN NFL Insider Adam Schefter. Warner has been voted to five Pro Bowls, earned two NFL MVP awards and one Super Bowl. He also is the second QB in history to throw more than 100 touchdown passes for two NFL teams (St. Louis Rams and Arizona Cardinals).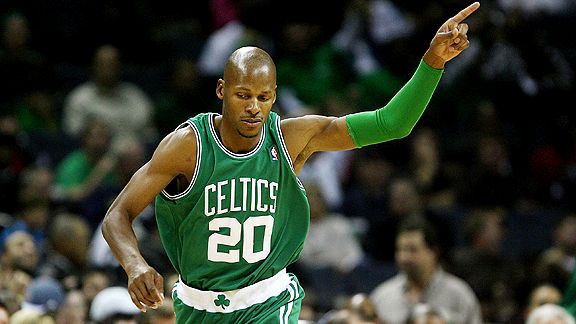 Streeter Lecka/Getty Images
RAY WANTS TO STAY IN BOSTON:
Celtics' G Ray Allen becomes a free agent at the end of the season, and says he doesn't want to leave town. Allen says he'd be willing to accept a reduced paycheck and team role if the organization needs. Allen turns 35 this off-season and says his family is happy in Boston, "There's no reason to be any other place. I'd love to retire with this organization. I want to be here."
PENALIZED PANDEMONIUM:
South Carolina fans celebrated Tuesday's victory over #1 Kentucky by running onto the court and now the school must pay for it. The SEC announced Wednesday the fans' behavior violated the league's sportsmanship policy. This is the second time the school has violated the policy, resulting in a $25,000 fine.