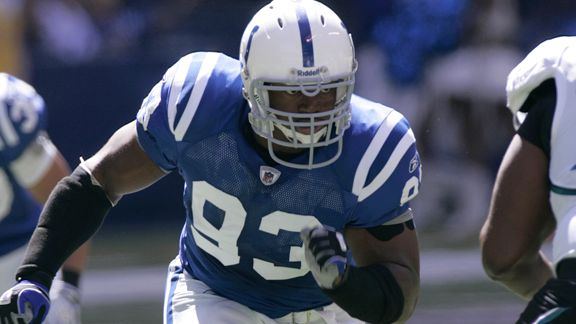 AP Photo/Tom Strattman
ARP To The Rescue?
A source told ESPN.com Senior Writer John Clayton, Colts DE Dwight Freeney is hoping a hyperbaric chamber and the ARP machine will improve his severely-sprained right ankle. Both devices are used to expedite the healing process, which Freeney has used in the past. The swelling and pain have bothered Freeney all week, and led him to at one point wear a boot. The 29-year-old plans to receive treatments until game time on Sunday, Feb. 7 at 6:25 pm ET.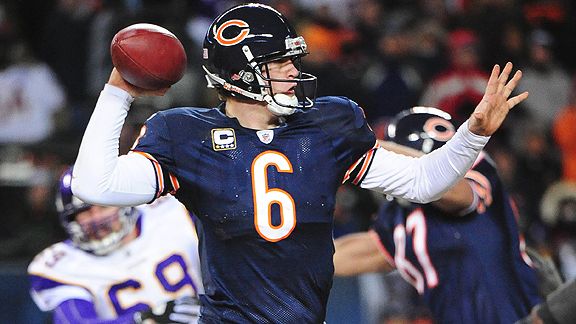 Kyle Terada-US PRESSWIRE
Let's Meet In Tennessee
Bears QB Jay Cutler has been involved in finding an offensive coordinator for his team. Cutler continues to meet with potential offensive coordinator candidates during their interview process with the team. Cutler met with Mike Martz Saturday in Tennessee, according to the Chicago Sun-Times. Vikings QB coach Kevin Rogers is also listed as a candidate for the job.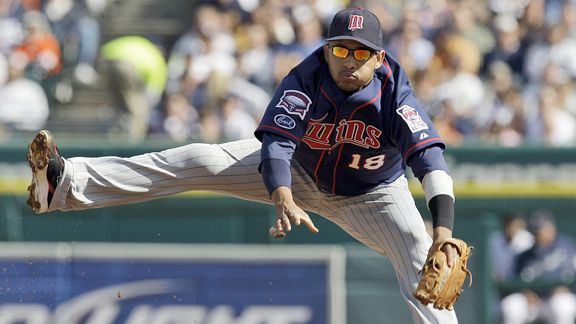 AP Photo/Paul Sancya
Reds And Cabrera Agree
The Reds agreed to terms with free agent shortstop Orlando Cabrera on a one-year, $3 million contract, a source told MLB.com. Cabrera, 35, batted .284 with 9 HRs, 77 RBIs and a .313 on-base percentage in 160 games combined last season with the A's and Twins.