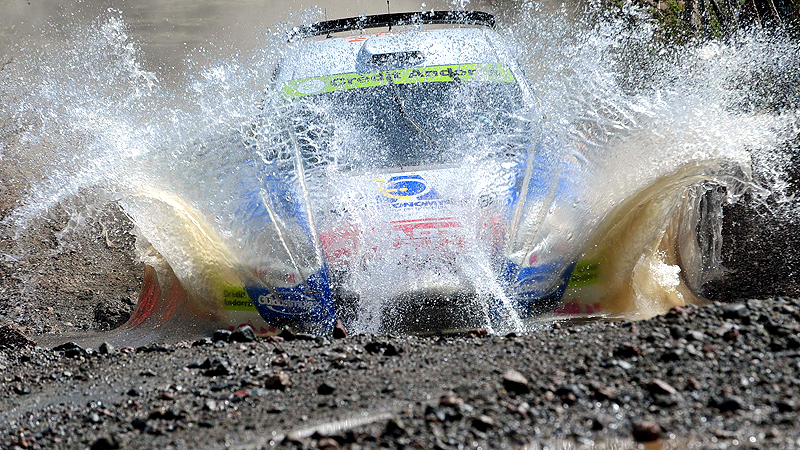 Matt Kartozian/US Presswire
In rally racing, it's not a question of whether you will crash, but of what you will crash into.
From the "Man, I Wish I Did That Because It Is So Awesome" file comes a story this month from the world of professional motorsport. The premise is simple but the accomplishment is extraordinary. It goes something like this: man buys 20-year-old car off craigslist, customizes it, enters a Mexican rally race, and beats professional competitors.
Unemployed gearhead and "racing freak" Bill Caswell is the maniac hero who chose to run against $400,000 rally cars in his beat-up 1991 BMW 318i. Caswell entered the WRC Corona Rally Mexico along with co-driver Ben Slocum, no crew, and a junkyard transmission. Almost incomprehensibly, the two amigos finished third in their class.
With the thousands of spectators surely questioning "Que es un Rally?" as souped-up sedans zipped past in excess of 100 miles per hour, Caswell and Slocum, moving like a pair of banditos, piled up some classic stories while somehow managing not to pile up their classic Bimmer.
There's the one about the Spanish stage notes that had to be translated to functional English on the fly. There's the bridge-crossing that was nearly the bridge-plummeting. There were lots of autographs and at least one mooning. Oh yeah, we almost forgot about the Mexican cartel firefight. And, of course, what's a rally race without a passed-out Scandinavian crew guy? For better or worse, there was one of those too.
(h/t Jalopnik)