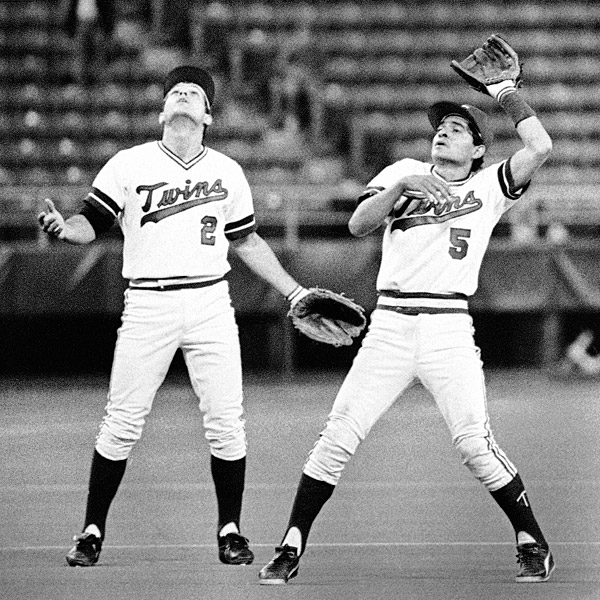 AP Photo/Jim Mone
Keep waiting, fellas. Something tells us that Kingman's ball has plans of its own.
May 4, 1984: In the grand tradition of kids playing stickball everywhere, Dave Kingman became the first major league player to lose a baseball to a rooftop.
The Oakland A's faced off against the Minnesota Twins at the Metrodome, and Kingman was up at bat in the fourth. Twins pitcher Frank Viola, tried to slip a low fastball past Kingman, only to have the Sky King nail it up and out, right into a seven-inch-wide drainage hole in the first layer of the Metrodome roof.
Confusion fell upon the field, as the umpires didn't know how to rule the play. Twins shortstop Houston Jimenez covered his head like Chicken Little, and 1st baseman Mickey Hatcher stole an umpire's ball, slammed it against the ground, and tagged Kingman out. "But they didn't go for it." Hatcher said.
Finally the Umpires ruled it a ground rule double, and Kingman would go on to blast a homer in the ninth, only to have the A's lose 3-1. But the baseball would eventually be found 208 feet above home plate, autographed, and sent right to the Hall of Fame - as baseball's best hole in one ever. You can watch a video about that fateful at bat right here.