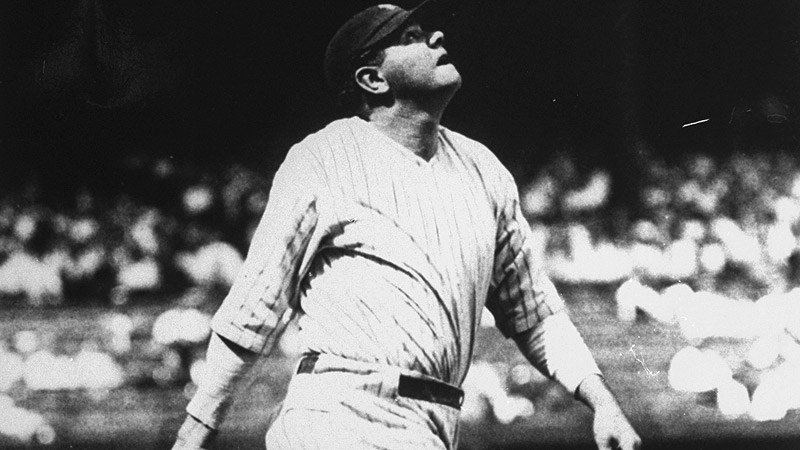 AP Photo/National Baseball Library
The Babe didn't even have to be playing to draw a crowd.
June 13, 1948: The Babe played his final game (for the Boston Braves) on May 30, 1935 and announced his retirement from baseball just three days later, but he didn't truly leave the game until he bid Yankee Stadium - aka The House That Ruth Built - adieu at Yankee Stadium's Silver Anniversary Day: June 13, 1948.
Yankee Stadium celebrated its 25th anniversary by bringing back Ruth and the rest of the 1923 team, which played the first season at the stadium and won the Yankees' first World Series title (Ruth, fittingly, had hit the first homer in Yankee Stadium on April 18, 1923 against, fittingly again, the Red Sox). During the pregame festivities on Silver Anniversary Day, the Yankees retired Ruth's No. 3.
Ruth saluted the crowd by trotting to home plate, bat in hand, and giving a speech about how proud he was to have hit the first homer at the stadium and how glad he was to be reunited with his 1923 teammates. The crowd serenaded him with Auld Lang Syne. This was Ruth's last appearance at Yankee Stadium, as he died two months later. Learn everything you need to know about The Babe and more here.