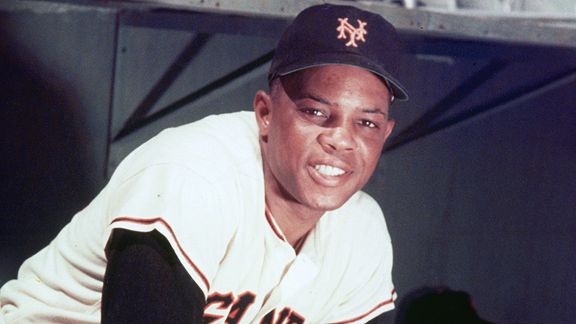 MLB Photos/Getty Images
"Dougie and I are two triple-hitting peas in a pod."
Aug. 5, 1980: Mets second baseman Doug Flynn was primarily known for his glove, but today it was his bat that did the talking. He pulled off a hat trick of sorts, hitting three triples (tying a Major League record for triples hit in a game) in a 11-5 loss to the Expos. Flynn, who had hit 10 of what would be 39 career triples leading up to the game, batted eighth in the lineup and led off three innings. He tripled in the third, fifth and eighth innings and came around to score in each one.
Flynn grounded out in the sixth inning, then had a memorable final at-bat in the ninth thanks to a conversation with Expos catcher Gary Carter. "I knew Gary well, and when I stepped in the box, he says, 'Hit another one, no one's ever hit four in a game. Hit it good,'" Flynn said. "He wasn't telling me the pitches, but he was pulling for me. I know that." But Flynn grounded into a double play to end the game.
Flynn is one of 29 players to hit three triples in a game, and the only Met to accomplish the feat. Others who have done it? Hall of Famers Ernie Banks, Roberto Clemente, Joe DiMaggio and Willie Mays.