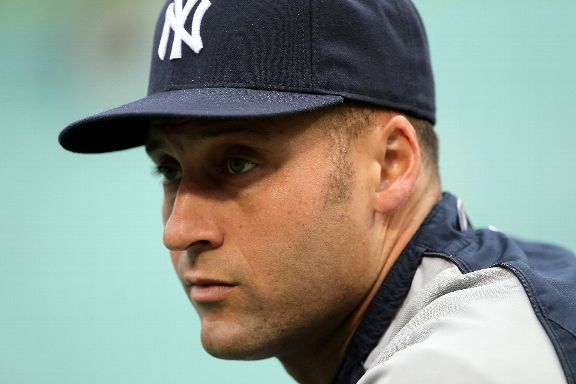 Getty Images
Yankees Will Offer Jeter Three Years, About $45M
The New York Yankees plan to make their initial offer to SS Derek Jeter very soon. This according to SI.com, which reports the deal will be for three years, worth about $45 million. Jeter is coming off the worst offensive season of his career, hitting .270 with a .340 on-base percentage and .370 slugging percentage, all career lows.
Source: Peja Stojakovic Named in Talks
Trade in the works. The New Orleans Hornets and Toronto Raptors are in serious discussions on a five-player trade that would send Peja Stojakovic and Jerryd Bayless to the Raptors for Jarrett Jack, David Andersen and Marcus Banks, a source told ESPN.com Saturday.
Brennan, Two Women Injured in Crash
Former University of Hawaii quarterback Colt Brennan is in serious condition after a two-car accident Friday in Hawaii. Brennan's father - Terry - told Honolulu TV stations that his son suffered broken ribs, a broken left collarbone and head injuries when the SUV in which he was a passenger, crossed the center line on a highway, colliding head-on with another car.
The Associated Press contributed to this report.