In the early-morning hours of Feb. 18, 2002, the Tampa Bay Buccaneers sent two first-round draft picks, two second-round picks and $8 million to the Oakland Raiders -- for a head coach. Eleven months and eight days later, Jon Gruden led his Bucs team against those same Raiders in Super Bowl XXXVII, and he delivered Tampa's first and only Vince Lombardi Trophy with a 48-21 victory.
Bucs co-chairman Bryan Glazer called it "a trade that shook the NFL," and it is still the biggest deal to acquire a coach in NFL history. It was a steep price to pay for Gruden, who will be inducted into the Buccaneers' Ring of Honor during Monday night's game, but as one of his former players said, "One Super Bowl is worth 20 years of mediocrity."
Here's a look back at how the trade that made Gruden feel pressure went down, the historic "Chucky Bowl" and the aftermath for a franchise that hasn't come close to the top of the NFL mountain since.
---
The Bucs went 9-7 in 2001 and reached the playoffs for the fourth time in six seasons, but they couldn't get to the Super Bowl. And that cost Tony Dungy his job as head coach. Coming off the field on Jan. 12, 2002, after a 31-9 loss to the Philadelphia Eagles, players sensed it would be Dungy's last game as their coach.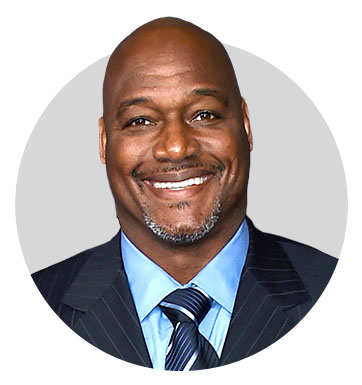 Bucs linebacker Derrick Brooks: "Yes, I did [think something was going to happen]. It had been rumored for a while that if we didn't get to certain stages that that was going to happen. But until it actually happened, we were business as usual."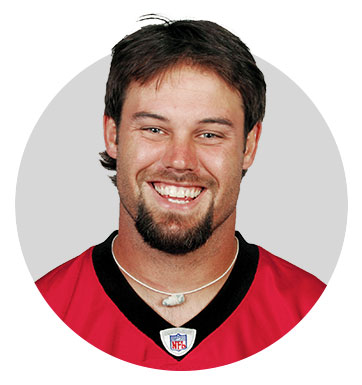 Bucs fullback Mike Alstott: "It was hard. It's hard, still. The guy that brought us all in, the guy that [we] were winning with, the guy [we] had success with, went to the playoffs with [is gone]. The thing is, the NFL is 'not for long.' ... There is nobody untouchable in the NFL. ... Us players felt guilty. We felt really, really guilty about it, not getting it done for him."
Five days after Dungy's firing, the Raiders and Gruden suffered a crushing defeat of their own, a 16-13 loss to the New England Patriots in an AFC divisional playoff, otherwise known as the Tuck Rule Game.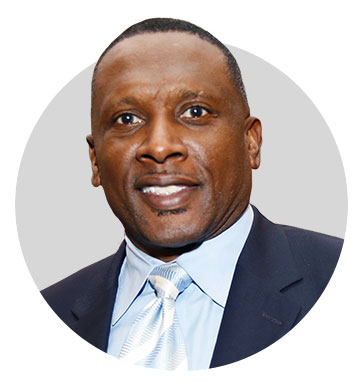 Raiders wide receiver Tim Brown: "Right after the game in New England, he made a comment in the locker room that basically said ... 'You guys should have won.' And I went up to him after he had finished, and I asked him what did 'you guys' mean? 'Coach, you are a part of us.' And he just sort of walked away from me."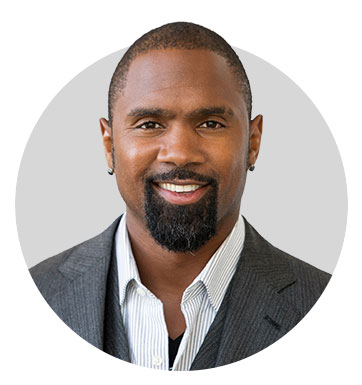 Raiders cornerback Charles Woodson: "I can't say that I remember any rumblings about it. ... Nobody thought he was going anywhere. He had come in and the mission was to get that franchise turned around and that had happened. ... Nobody thought he was going anywhere. We just thought he was having issues with negotiations like everybody else does and they'd get it worked out and we'd have our coach."
Meanwhile in Tampa, the Bucs were struggling to find a replacement for Dungy. Bill Parcells opted to stay retired. They interviewed Baltimore Ravens defensive coordinator Marvin Lewis, LSU head coach Nick Saban, Pittsburgh Steelers offensive coordinator Mike Mularkey and San Diego Chargers offensive coordinator Norv Turner. Tampa Bay general manager Rich McKay wanted Lewis, but the Glazers believed they had their defense set already with coordinator Monte Kiffin and they wanted an offense-minded head coach.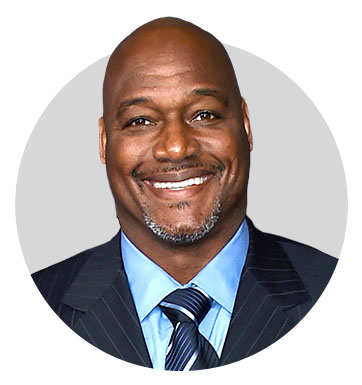 Brooks: "Up until that point, everybody was kind of scrambling, doing their own thing. But at the end of the day, we were not accomplishing anything because we didn't have a head coach. So for a month, I worked out, I did this, I didn't know if I was doing the right thing, wrong thing in terms of what the head coach wanted, because we didn't have one."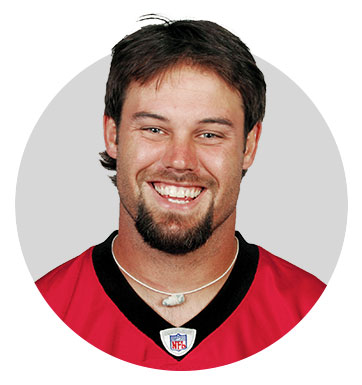 Alstott: "We were in limbo. We were really in limbo for a long time not knowing what to expect and hearing different names, and all of a sudden, here comes Jon Gruden out of nowhere, overnight."
Raiders owner Al Davis initially demanded two first-round draft picks, two second-round picks and future Pro Football Hall of Fame defensive tackle Warren Sapp, who had been NFL Defensive Player of the Year in 1999, in exchange for Gruden. The Bucs went looking elsewhere. After talks with San Francisco 49ers head coach Steve Mariucci went nowhere, the focus turned back to Gruden. Bucs vice president Joel Glazer called Davis at his home around 10 p.m. on Feb. 17, 2002. The two talked for about 30 minutes, and the Bucs reiterated their interest in Gruden.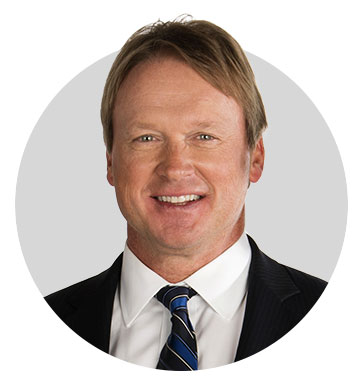 Jon Gruden: "I had a phone in my house and when that phone rang, there was only one person -- Al Davis. And he'd call at times when you'd expect Al Davis to call -- usually when I was sleeping. So when the phone rang that night, I knew who it was. We had just lost to, I think the Patriots, in the playoffs. I was still bitter about the game. I know he was still upset about the game. I figured we were gonna talk about that."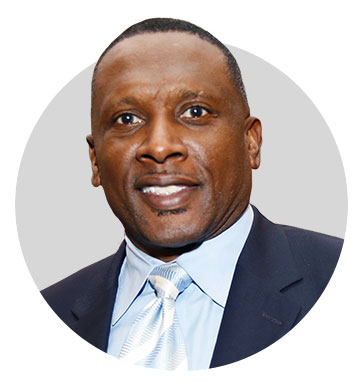 Brown: "I think [Gruden] knew something was coming. I think he had given the Raiders until Thanksgiving to get something done or he was going to leave, so I think everybody knew what was going to happen except the players. ... The players weren't aware of anything of that nature."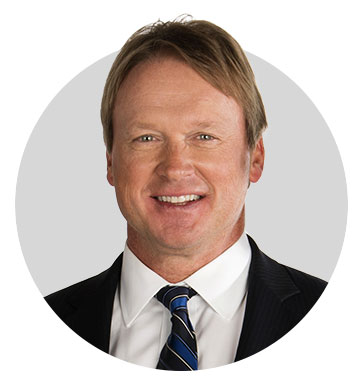 Gruden: "There were trade rumors going on at that time. [Al] asked me if I'd wanted to talk to the Glazers. And my contract was coming up. To make a long story short, I said, 'Yeah, I'd like to talk to the Glazers.' That didn't make him very happy."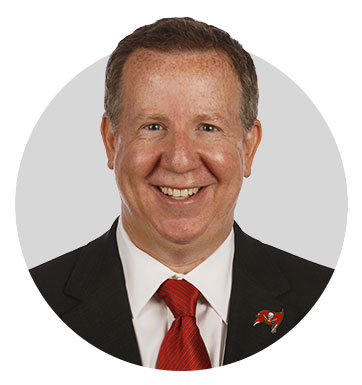 Bucs co-chairman Bryan Glazer: "Jon was a winner. Coming from Oakland, Jon had huge success on the offensive side of the ball. We had an unbelievable defense, and all we were missing was that side of the football. Getting a chance to get a young coach in his prime was a once-in-a-lifetime opportunity, and so we did what we needed to do to make it happen."
The deal was done by 3 a.m. on Feb. 18, 2002. The trade was for four draft picks -- first- and second-round picks in 2002, a first-rounder in 2003 and a second-rounder in 2004 -- and $8 million. Gruden would make almost $4 million per season for five years, more than tripling his salary. Trading for coaches wasn't that uncommon at the time. Patriots owner Robert Kraft gave the New York Jets a first-round draft pick in 2000 to land Bill Belichick. In 1997, Jets owner Leon Hess gave a first-, second-, third- and fourth-round draft pick and a $300,000 charitable donation to the Patriots to land Parcells in a deal brokered by NFL commissioner Paul Tagliabue.
Cindy Gruden, Jon's wife: "We did get the call around 1 in the morning, and we were disoriented. So the news comes through, and we can't get a hold of our agent, Bob [Lamonte], because it's nighttime. Nobody does business -- I don't know -- the Glazers do things sometimes in the middle of the night. So it came through, and we talked to Al Davis and the Glazers, and everybody was like, 'Are we doing this?' 'Yes, we are. It's done.'"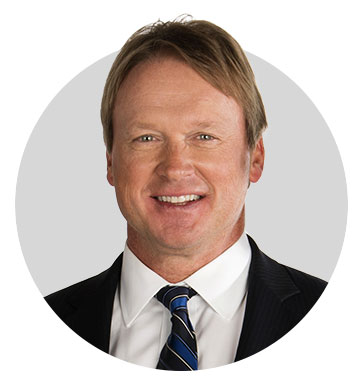 Gruden: "Shortly after that, we agreed on a contract. I guess the trade had already been agreed upon between the Raiders and the Bucs. It all happened fast. Needless to say, I didn't sleep much that night."
Cindy Gruden: "It was like, 'What just happened?' And then it's all these emotions because California's your home, the Raiders are your team and you love those people. You'd been through a lot with them football-wise, at least from a wife's perspective. We live and die with our husbands as well. So you have all these emotions of leaving the place that you love, but going into a place that you also love. So it was an insane mix of emotions."
Gruden's family lived in the Tampa Bay area. His father, Jim, was the Bucs' running backs coach from 1982-83 and was a regional scout and director of player personnel. His brother, Jay Gruden, went to Tampa's Chamberlain High School and was the quarterback; he later became head coach of the Arena Football League's Orlando Predators.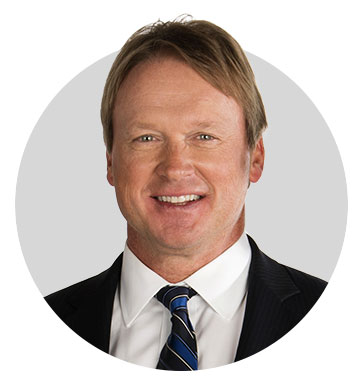 Gruden: "It was like a storybook opportunity for me to go home. ... I grew up with [former Bucs tight end] Jimmie Giles. I was a ball boy for the Bucs. [Former Bucs quarterback] Doug Williams, I idolized Doug."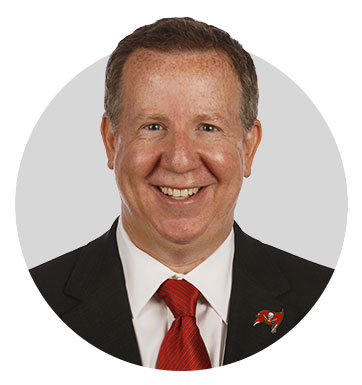 Glazer: "It was euphoria. It was so exciting to know that Jon was coming to Tampa."
Cindy Gruden: "Our youngest [son Jayson] was 2, and I had four days to find a house and schools out here and then I had to fly back, because I didn't really have a sitter. It was hard to get my parents to do it. It was just insane. But we managed."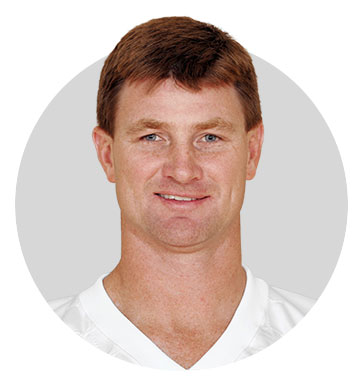 Bucs quarterback Brad Johnson: "At the time, I just knew I was gonna have to learn a lot of football. That was my only thinking, and, 'What were his facial expressions gonna be like?'"
When news of the trade hit, it sent shock waves through the Raiders, who had gone 22-10 over Gruden's final two seasons in Oakland.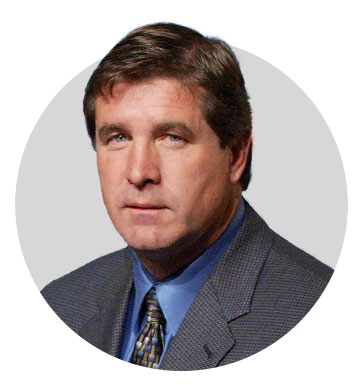 Raiders QBs coach/offensive coordinator Bill Callahan: "That was just a crazy time in all of our lives. That was just shocking. I was just totally just blown away that he was traded in the middle of the night. That was a first one for me [and] a first for a lot of people. I was happy for him. A special guy."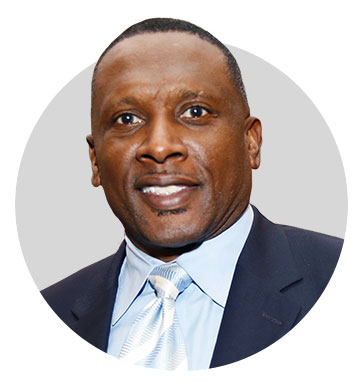 Brown: "I tried to get ahold of him right away, and obviously I couldn't, because he was already on his way to Tampa; and next time I saw him, he was on TV being introduced as the head coach of the Tampa Bay Buccaneers."
As news of Gruden's hiring spread through Tampa, Jeffrey Neil Fox, owner of the old Buccaneer Heaven, a memorabilia store just a few miles north of Raymond James Stadium, had to prepare for the Gruden frenzy, including the coach's "alter ego." Gruden's facial expressions, combined with his blonde hair, freckles and boyish appearance earned him the nickname "Chucky" after a character in the 1998 horror flick "Child's Play."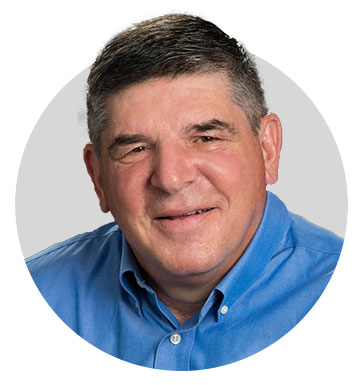 Fox: "We got on the internet and bought up every single Chucky doll there was. Initially, I got 100, but I ended up ordering, I think, 2,000 of them. We made them go back to press. We made the toy manufacturer make them up again. We had a little bit of a monopoly on this. ... My showroom looked like a murder scene [with so many people]. ... That Chucky thing went crazy."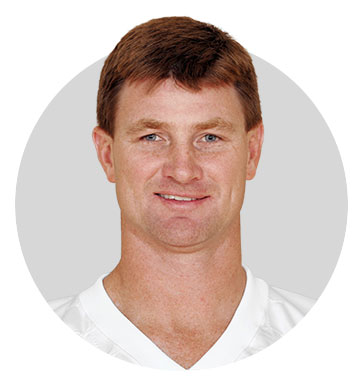 Johnson: "I called [Raiders quarterback] Rich Gannon when that went down, and he said, 'Brad, you're gonna love playing for him. He's gonna have you more prepared than anybody you've ever had before. He's gonna teach you a lot of football. And he's gonna give you a chance to win at a higher level.' And Rich was right about everything."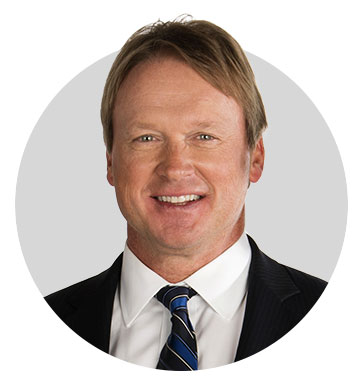 Gruden: "It didn't put any pressure on me. Warren Sapp told me, 'If you don't deliver a Super Bowl, we will kill you.'"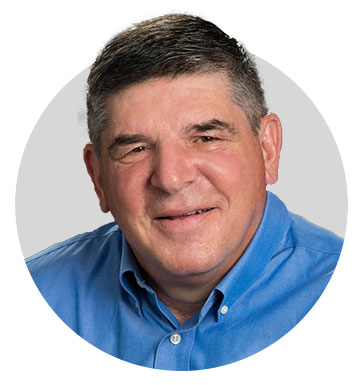 Fox: "Remember the 'Got Milk?' ads? We ended up selling $100,000 worth of 'Got Chucky?' T-shirts. We got the Chucky bobbleheads, a 3-foot bobblehead of Gruden."
Gruden's energetic style made a quick impression on his new players, and he brought in a lot of new faces.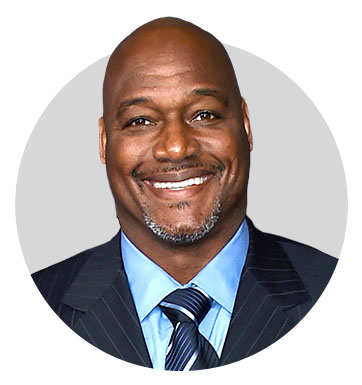 Brooks: "The way he came off, you felt this genuine energy. That was the first impression of mine, and, 'This guy is energetic. We're gonna have to match it.' I think if I had to use one word, it's the 'energy' that Coach Gruden brought into the building every single day. Especially those first couple of days, it was high-pace, high everything -- doing everything with much greater speed. It was energy."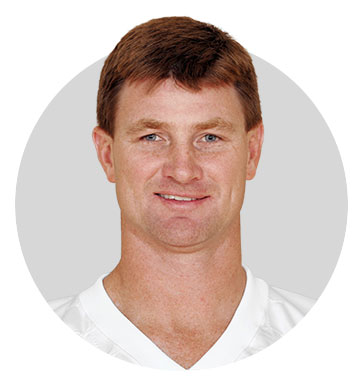 Johnson: "Jon brought in a lot of free agents [25 total] and kind of raised the expectations of the defense and also gave us a better chance on offense to succeed."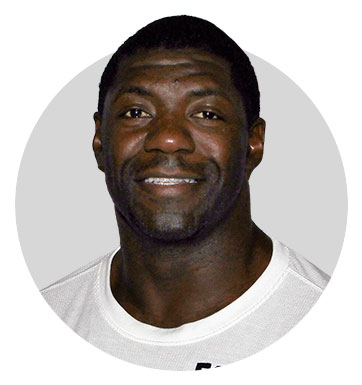 Bucs left tackle Roman Oben: "I got cut by the Browns before signing with the Bucs. He revamped the offense with guys who had chips on their shoulders and knew how to push our buttons to get the most out of us -- [wide receiver] Joe Jurevicius, [running back] Michael Pittman, [wide receiver] Keenan McCardell, [offensive guard] Jerry Jenkins."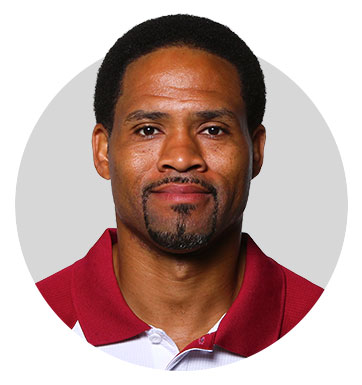 Bucs wide receiver Keenan McCardell: "He recruited the mess out of me to come to Tampa. I felt like a college kid again in recruiting. ... I was deciding to go between Tampa and Kansas City. And he said, 'Your wife doesn't want to go to cold-ass Kansas City. She wants to stay in nice, sunny Florida. So I want you to drive your butt right down I-75 and come on to Tampa and we're gonna win a Super Bowl. ... Just tell her I'll buy her some diamonds after we win the Super Bowl.' I mean, he was thinking about that then. And I was like, 'I'm gonna hold you to that if I come to Tampa.'"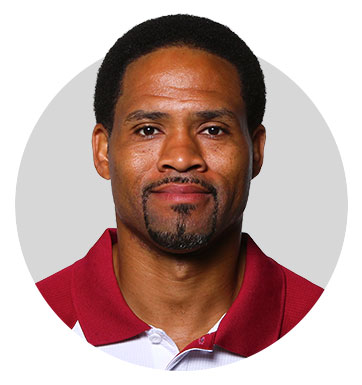 McCardell: "I went to Kansas City [on a free-agent visit] and came back. And [Gruden] said, 'Well, I'm not gonna meet you at the airport. I got some people waiting for you.' He had the whole defense and offense waiting on me at the restaurant. That was pretty cool by him. He put the big guns out there to recruit me to come there. That was a nice one for me."
Gruden didn't touch the defense that Dungy and Kiffin had installed, but he challenged that defense to take it to another level.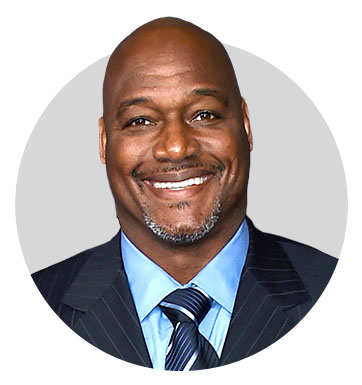 Brooks: "He challenged us [the defense] to score nine touchdowns, something we've never been challenged with before. I don't know where he got that number from, but [safety] Dwight Smith's [second pick-six] in the Super Bowl was our ninth touchdown. He said, 'You guys are so great, so intimidating -- everyone in the world is scared of you, so just score touchdowns.' He said, 'Be dominant, be global. Impress me.'"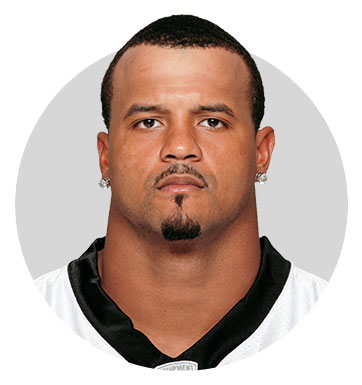 Bucs safety Dwight Smith: "That was in practice, dominating and celebrating and all that. And he was like, 'You think you're all so tough? You think you're all so tough? Score nine touchdowns then!' I want to say that was in training camp. We were out there celebrating and having a ball and all this, and he gets up there and he's so competitive, he goes, 'You guys think you're so tough? Then score nine touchdowns!'"
The Bucs improved from eighth in scoring defense in 2001 to first, allowing just 12.3 points per game. The defense led the Bucs to an NFC South title with a 12-4 record.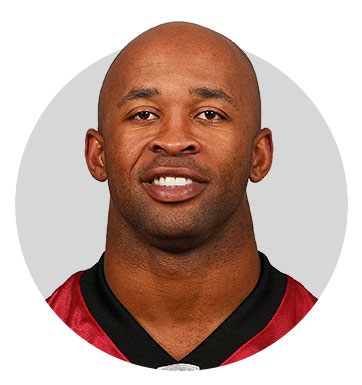 Bucs running back Michael Pittman: "No matter what, we'd leave the facility and his car was there. And at 5 o'clock in the morning, his car's already there. It was like, we really didn't know what time he left and what time he got in. Coach Gruden lived and breathed football -- that's all he did. ... Everybody on the team respected him and the way he worked."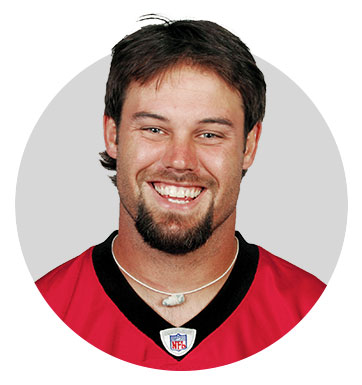 Alstott: "Coach Gruden was an expert -- he was a master of X's and O's. He really was -- and breaking down defenses and being a great presenter. His presentation to the weekly game plans that he had each and every Wednesday was really magical. He could take video and put it in your playbook and show you what he wanted done between video and the different concepts that he wanted to teach us. That happened each and every week and every day. It was pretty impressive."
The Bucs, who had lost to the Eagles in the playoffs two years in a row, won the 2002 NFC Championship Game with a 27-10 victory over Philadelphia. They were headed to the Super Bowl, and in a strange twist of fate, they would face the Raiders.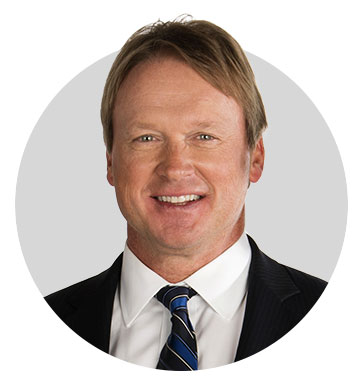 Gruden: "I kinda knew the Raiders were a heck of a team. I mean, we were pretty good. But I remember in the playoffs, we had made the playoffs, we had the bye week -- I was really happy we beat the 49ers -- and I see the Raiders advance. I'll never forget when the Raiders beat the Titans [in the AFC Championship Game]. ... It was chilling. That was a weird feeling. It was a strange day at the office, for sure."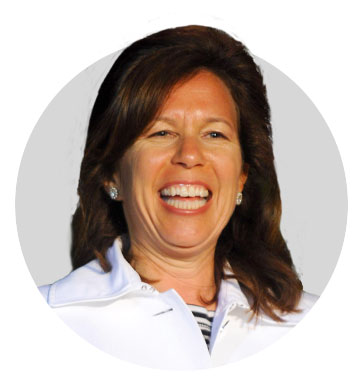 Raiders CEO Amy Trask: "My immediate, instantaneous thought was that this would be a problem, as Jon knew our personnel inside out. He knew strengths, weaknesses, propensities, etc. I knew it increased the challenges considerably."
After Gruden played the role of Gannon in practice, the Bucs faced the real guy in San Diego on Jan. 26, 2003. The game brought a wide range of emotions for Gruden. It did for the Raiders as well, in what was dubbed the "Chucky Bowl."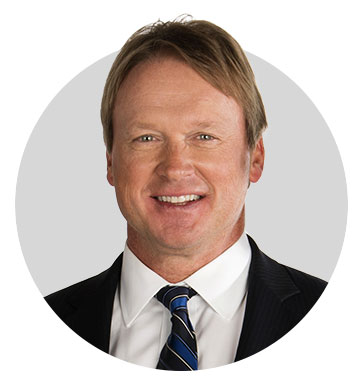 Gruden: "You don't want to know [the feeling]. You don't want to be there. It was my old team we were playing against."
Cindy Gruden: "I have to tell ya -- at the Super Bowl, the Buccaneer wives drove in on their buses and the Raiders wives drove in on their buses, and I just had to stop [myself] from tearing up, because it was all the people I loved on that side too. It was a very weird mix of emotions."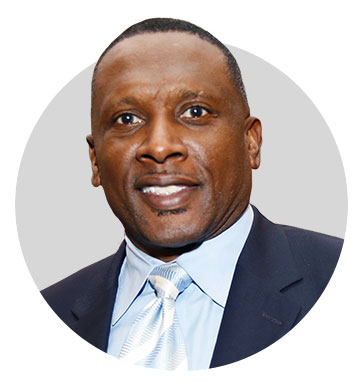 Brown: "It was very hard seeing him across the field, no doubt about it. We had such an incredible relationship with him. He was the guy that I would just go talk to about stuff that didn't have anything to do with football; so from that standpoint, it was tough to all of a sudden be in a situation where you didn't have that in your head coach anymore. You didn't have that guy that you could talk to, and he's down there with another team having tons of success. It was tough, no doubt about it, to see him on the other side."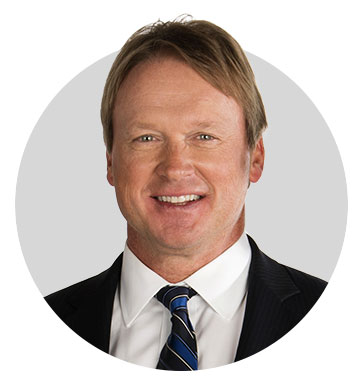 Gruden: "Eh, bring it on. If we're gonna put all the chips on the table, let's put every chip we got. Let's not screw around here. If we're gonna beat somebody, we might as well beat the old team."
Johnson threw for 215 yards and two touchdowns, both to McCardell. Simeon Rice had two of the Bucs' five sacks. Brooks returned an interception for a touchdown and Smith had two pick-sixes. Safety Dexter Jackson also had two interceptions and won Super Bowl MVP in the Bucs' 48-21 victory. At 39, Gruden became the youngest coach in NFL history to win a Super Bowl.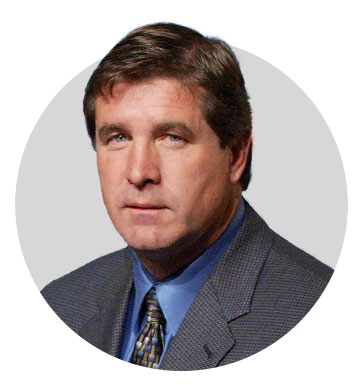 Callahan: "It was just kind of weird that the whole thing occurred in terms of him being with the Bucs, me with the Raiders and we met in the Super Bowl. It wasn't unlikely, though. They had all the things in place and Jon just put it all together and brought that team together and created a championship. Unfortunately, we were on the other side of it. But to his credit, they were the better team that day."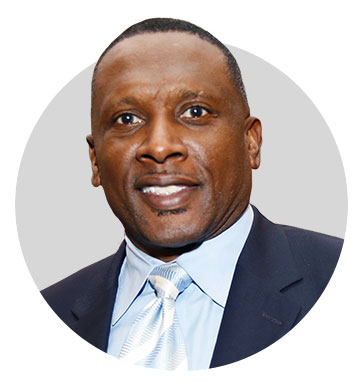 Brown: "After the game was over with, you couldn't help but be happy for him, because when you worked as hard as he'd worked in his career, you deserve to win a championship. We wanted to win it, but we didn't. I'm not going to sit around and pooh-pooh on his victory. I made sure right after the game that I got right over to him and congratulated him before they kicked us off the field."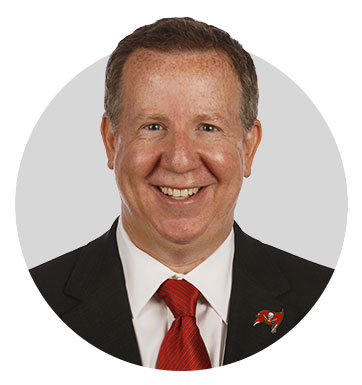 Glazer: "Every team has only one goal each year and that's to win the Super Bowl. Jon Gruden is the reason I am wearing this [Super Bowl] ring. It's also the reason that my father could stand alongside him holding the Vince Lombardi Trophy, delivering on his promise to make the Buccaneers winners on and off the field."
The Bucs struggled over the following two seasons. They missed out on the draft picks that they had traded to Oakland. Players in their core group aged. The Bucs were one of seven teams in NFL history to miss out on the playoffs two years in a row after winning the Super Bowl, according to ESPN Stats & Information research. They did make it back to the playoffs in 2005 and in 2007, but lost in the first round both times. After the Super Bowl, the Raiders did not reach the playoffs again until 2016.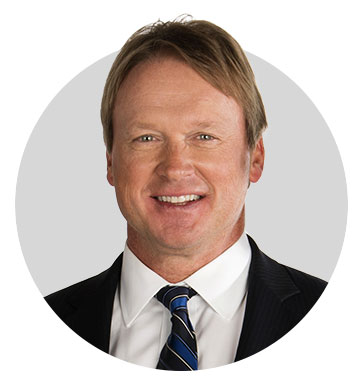 Gruden: "You don't realize the compensation until the draft comes around. You miss the first- and second-round draft choices and you really wish in hindsight that we didn't have to give up anything."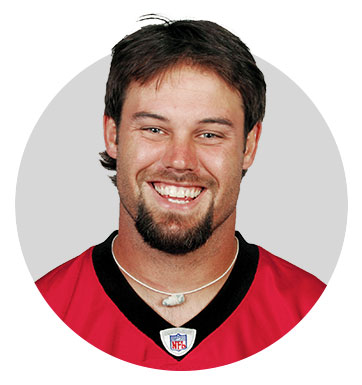 Alstott: "Every year's a different story in the coaching world. You don't know what you're gonna get. You don't know what you're gonna have, unfortunately, with injuries. ... Every team is different. That's why when you have a special thing, you never want to let it go."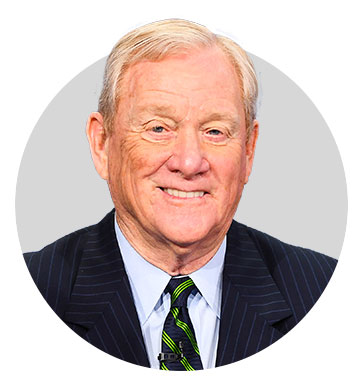 Former Indianapolis Colts general manager, ESPN analyst Bill Polian: "I think the combination of what you're giving up versus the quality of the coach -- in the free-agency/salary-cap era, it's much harder to replace players than it is coaches. If you lose a couple 1s and a couple 2s and maybe even a 3, it's harder to replace those picks because of the salary cap. So the only way to deal with the salary cap is to play a cadre of young players, and the only way to do that is through the draft. So the circumstances now with the collective bargaining agreement, free agency and the salary cap are different than they were prior, so I think people are far less willing to part with high draft choices."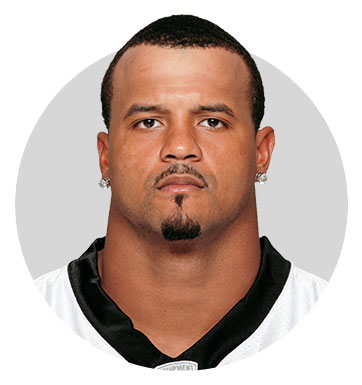 Smith: "This is what people don't understand: One Super Bowl is worth 20 years of mediocrity."
Davis, who had been the principal owner and general manager of the Raiders for 39 years, died on Oct. 8, 2011. He was 82. In a candid news conference nine months before his death, he said he had no regrets about trading Gruden. "Oh no, no, I don't. No. Not at all. Nope," Davis told the Mercury News. "Because look, Jon beat us in the god damn Super Bowl, that's the only thing I regret. But take a look at Jon's performance at Tampa."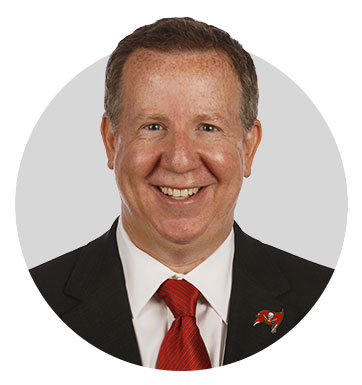 Glazer: "It was a big risk, a big gamble with everything that we gave up. But at the end of the day, I've got this [points to a Super Bowl ring] and he's got this. We all have this and those that were a part of those memories that come with that."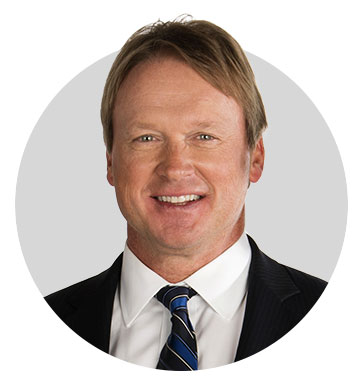 Gruden: "It really made me work harder. It really gave me the incentive to do the very best that I could for Mr. Glazer and his family that made that trade, because it was a lot to live up to. Perhaps I never will live up to it, but I'm not dead yet."