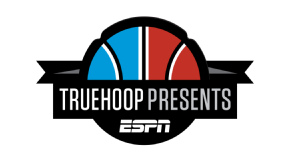 Early in the 2012-13 season, 18-year-old Giannis Antetokounmpo landed on the radar of NBA scouts, shrouded in mystery. He didn't attend the combine or team workouts, so he had never been extensively measured. He had played mostly in Greece's youth system and second-tier pro league, so no one could agree on how he'd best be used in the NBA. There was only one consensus: His body was among the best scouts had ever seen.
The Bucks drafted Antetokounmpo 15th overall that year, feeling he combined big-man length with the agility of an elite guard­. Their instincts were quickly proved right: Thanks to his unique biomechanical and physiological qualities, he is one of just three players in the past decade to average 15 points, 7 rebounds, 2.5 assists and 1 block per game in his age-21 season.
To understand how Antetokounmpo's form gives way to function, we recently spent a day measuring the 6-foot-11 forward, then asked Marcus Elliott, M.D., the founder of P3 Applied Sports Science, a training center that specializes in advanced athlete assessment, to help break him down. Welcome to our tour of the NBA's ideal body.