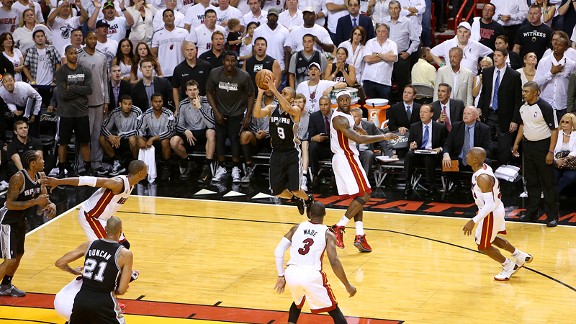 Mike Ehrmann/Getty Images
The San Antonio Spurs took Game 1 of the NBA Finals thanks to Tony Parker's late heroics.
Tony Parker made a shot at the end of the shot clock to put the San Antonio Spurs up 92-88 with 5.2 seconds remaining to help ice the Miami Heat in Game 1 of the NBA Finals.
Here's how it happened ...
... in their own words.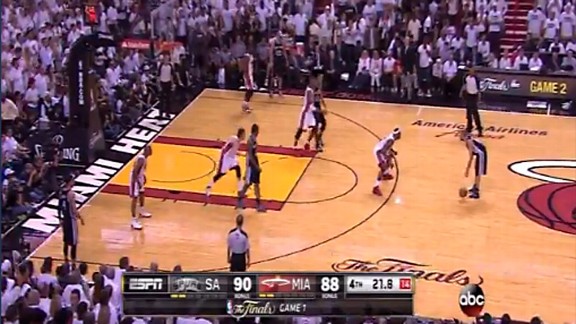 Erik Spoelstra: That seemed like a 26-second possession.
LeBron James: You're going to make me go back to that play?
Manu Ginobili: He had LeBron on him.
Tony Parker: I knew he was coming. Obviously a lot of NBA teams, they put bigger guys on me.
Tim Duncan: I think at this point my mind was just blank. I just wanted him to get a shot up in the air.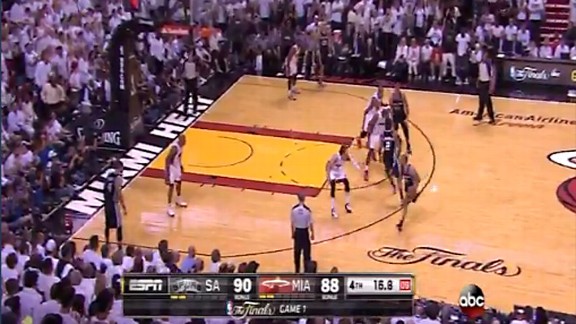 Parker: If LeBron is on me, I just have to try to keep playing the same way, pick-and-rolls.
Ginobili: I think we waited too long for him to play that pick-and-roll, and they are so good guarding that and helping and rotating and long arms on the ball.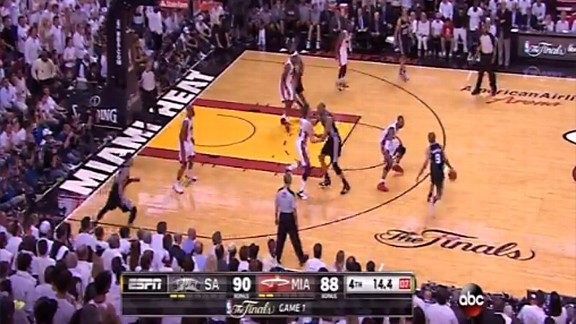 Duncan: I was trying to get position on the board, trying to work Bosh up the lane a little bit, so I could get back to the board.
Spoelstra: We played it all the way through. That's probably what this series is about.
Parker: It felt forever. It didn't work out like I wanted it to.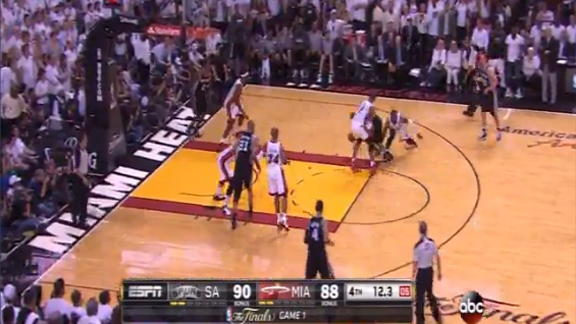 James: He stumbled two or three times.
Spoelstra: There were a couple of loose balls where it might have been an opportunity to make it a jump ball, and then he just broke through.
Gregg Popovich: It looked like he lost it two or three times.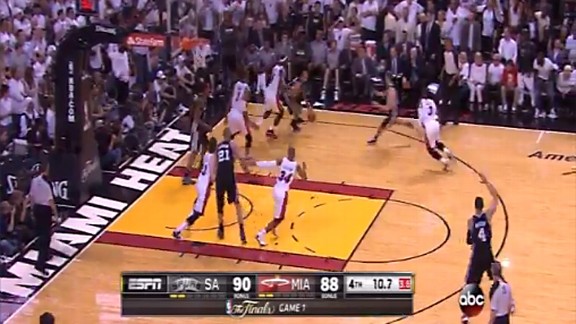 Ginobili: He lost it twice, so I was trying to just [chase] him around to get him an outlet.
Danny Green: That wasn't drawn up, but he made it look like it was.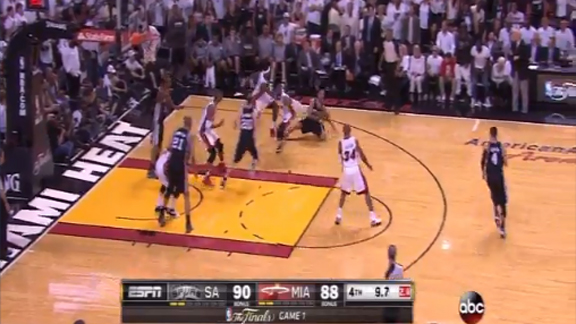 James: He fell over, and when he fell over, I was like, 'OK, I'm going to have to tie this ball up.'
Duncan: I see him go down and I'm just praying he gets a shot off. He does just about everything in the book that he had.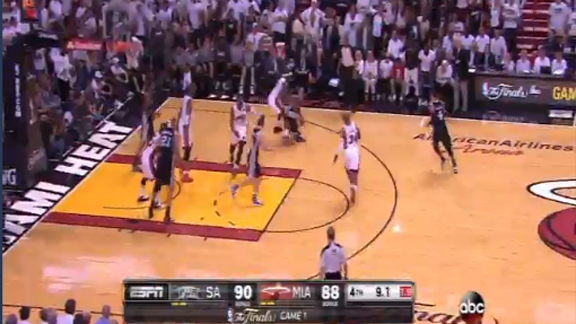 Parker: I thought I lost the ball three or four times.
Popovich: He stuck with it. He kept competing.
Spoelstra: It's going to go down to the last 10th of a second.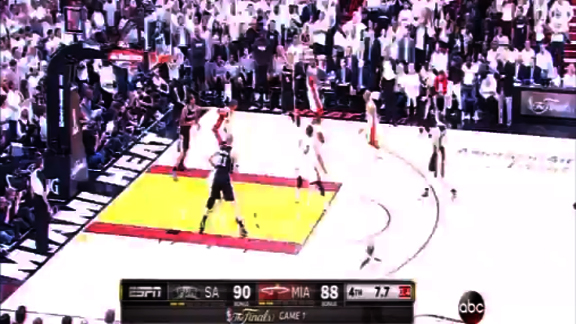 James: He got up and went under my arm. I got a great contest, and he even double-pumped it and barely got it off.
Spoelstra: You can't leave it to chance, even if it's right there at the end of the clock, a body in front. Hopefully you try to make him shoot over the top, but he made a tough play.
Parker: At the end, I was just trying to get a shot up. It felt good when it left my hand.
Popovich: He got it up there on the rim.
Ginobili When he turned to the other side and threw it up, I thought it was late. But going back in the timeout, they told me it was good.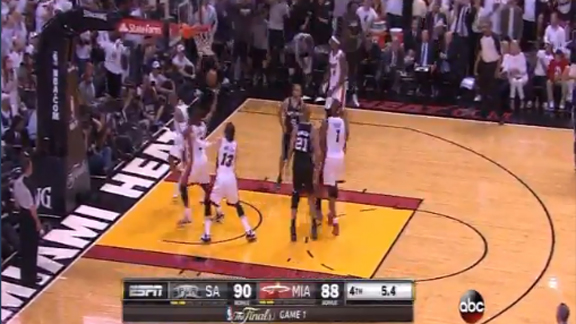 Parker: I was happy it went in.
Duncan: It was just amazing.
Ginobili: And of course Tony's shot is one of those things that happens sometimes. We got lucky today. One of those things that could have been either way. It was just so close, but it was an unbelievable shot. That was the game winner.
Green: That last one wasn't executed the way we wanted, but Tony made a big play.
Popovich: We were very fortunate. Great effort by Tony, and as I said, we were fortunate.
Spoelstra: He made a tough play, and you have to give him credit for that.
James: Tony did everything wrong and did everything right in the same possession. That was the longest 24 seconds that I've been a part of.