Nets center Brook Lopez took a look at ESPN The Magazine's NBA preview cover and had no comment on three of the league's biggest stars, nor the easily recognizable comic-book icons each of them held. Any sports fan could have recognized LeBron James, Kevin Durant and Kobe Bryant, and pop culture observers would notice the presence of Captain America's shield, the hammer of Thor and Iron Man's metallic glove. What struck Lopez was something identifiable only to a true comic connoisseur, the distinctive drawing style that prompted Lopez to say at first glance: "Quesada."
That would be Joe Quesada, the Marvel Comics chief creative officer and editor in chief, one of many Marvel artists who helped create comic-book images for every NBA team in this special collaboration. To Lopez he's just as big a star as any of the players in the NBA.
Lopez is a huge (literally) comic book fan. He heads to a store in Manhattan every Wednesday to pick up the latest issues and last year made a trip to the New York Comic-Con convention, where he had a chance to meet some of his favorite comic artists.
"I'm actually a DC [Comics] guy, but I know all of these guys," Lopez said.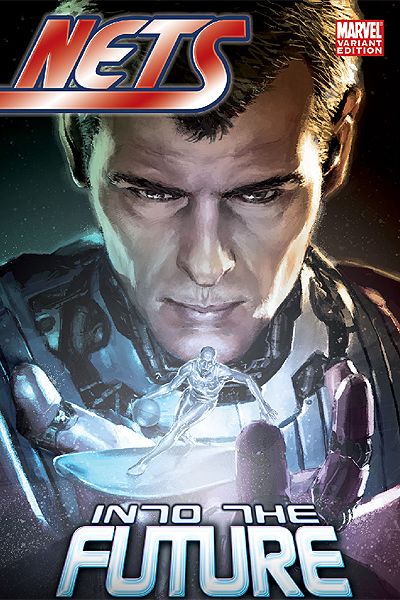 Credit: Gerald Parel for ESPN The Magazine
The first image I showed him was the rendering of Nets owner Mikhail Prokhorov as Galactus, and Lopez approved. He also liked Bobcats owner Michael Jordan as Nick Fury.
Those are two characters I wouldn't have recognized on my own. But I wanted to see if he could guess the comic tie-in to the Raptors, who are so obscure that in the image even other Marvel characters such as The Thing and the Human Torch are puzzled by their presence. Lopez got it easily: "Alpha Flight."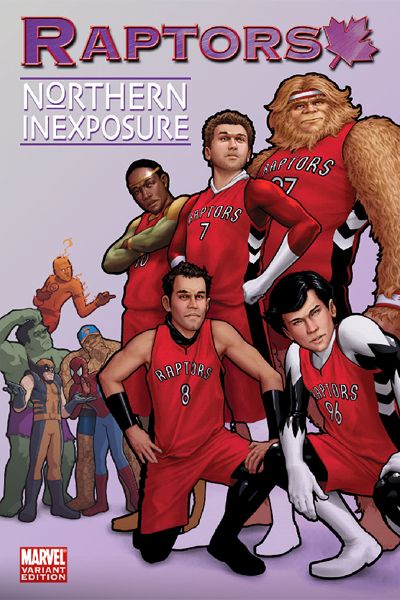 Credit: John Tyler Christopher for ESPN The Magazine
That was my best fastball (I had only learned of Alpha Flight's identity in a briefing at ESPN headquarters the day before) and I couldn't get it past him. Lopez had proven his worth as a legitimate comic maven, although I'm still trying to picture a 7-foot NBA player trying to navigate his way through Comic-Con.
"You have all those guys in costumes, it takes a little pressure off," Lopez said.
And just so you know, there are limits to his devotion to comic books: "I haven't worn a costume."