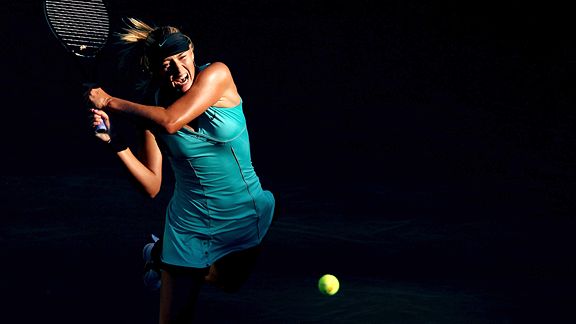 Clive Brunskill/Getty Images Sport
Maria Sharapova is due to marry Laker guard Sasha Vujacic.
Ms. Sharapova, welcome, with some trepidation.
I have no idea if it's a good thing to marry an NBA player.
It certainly dramatically increases your chances of ending up on some kind of terrible reality TV show and associated blogs.
But on the other hand, it can also get people like Catherine Zeta-Jones and Lionel Richie to come to your wedding.
Here's a tip: Make sure you have something to sell. For instance, Khloe Kardashian has been savaged online by Laker fans since marrying Lamar Odom, but she thanked them for the attention, because it helped ratings for her TV shows.
Eva Longoria and her husband Tony Parker certainly seem to have mastered the spotlight, but even titans of Hollywood can find it dangerous from time to time.
So, best of luck, and don't leave your on-court tenacity at home. NBA Basketball is a game played, in part, with the elbows -- especially off the court.