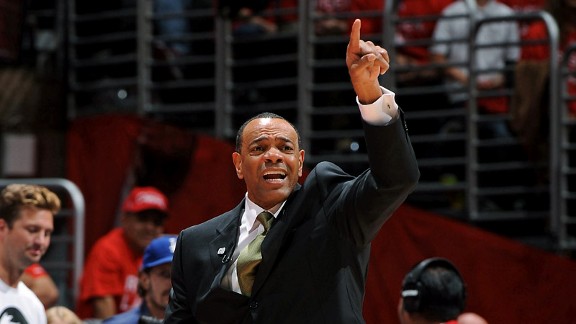 Andrew D. Bernstein/NBAE/Getty Images
A few games into the playoffs, Lionel Hollins and the Grizzlies are best at getting to the line.
The Clippers are winning a reputation as some of the league's most consistent and spectacular floppers, which might lead you to suspect they're gaining some kind of unfair referee advantage over their first-round opponents, the Memphis Grizzlies.
But if that's so, there are other factors in play, too.
Take a look at which teams are shooting the most free throws -- per possession -- in the playoffs as of today:
Memphis Grizzlies

Miami Heat

Los Angeles Clippers

Philadelphia 76ers

Dallas Mavericks

Utah Jazz

Oklahoma City Thunder

New York Knicks

San Antonio Spurs

Denver Nuggets

Indiana Pacers

Los Angeles Lakers

Boston Celtics

Orlando Magic

Chicago Bulls

Atlanta Hawks
In other words, yes the Clippers are high on the list, but the Grizzlies lead the league in getting to the line so far.
Meanwhile, the other team that has been accused of getting all the calls -- at least by Danilo Gallinari -- is the other L.A. team. In fact, the Lakers trail all but four playoff teams, including Gallinari's Nuggets, when it comes to shooting freebies.
Statistical support provided by NBA.com.