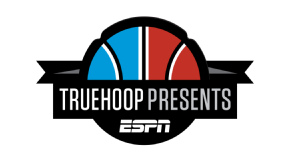 IN 2011, WHEN the Spurs lost to the eighth-seeded Grizzlies in the first round of the NBA playoffs, it seemed possible their epic run was finally ending. Like 29 other teams, they needed the next Tim Duncan, if such a thing existed. Unlike other teams, though, they had no evident way to get one. Their winning record earned them low draft picks, and a roster of cheap journeymen and untouchable older guys left them without high-grade trade assets.
Except: entering-his-prime George Hill. Yes, that George Hill, the point guard whom coach Gregg Popovich still raves about half a decade later. In a move few saw coming, Hill was shipped out on draft night for the Pacers' first-round pick, 15th overall. Experts have learned to be cautious in criticizing the Spurs -- so many of their moves pan out -- but it was a genuine head-scratcher to trade a proven commodity for a roll of the dice.
Not five years later, somehow the Spurs are arguably better than ever, and that 15th pick -- an unheralded prospect who struggled to average 16 points a game in the Mountain West Conference -- is creeping into the MVP debate. Entering the second half, Kawhi Leonard owns the league's fourth-best real plus-minus, ahead of LeBron James and Kevin Durant. His rise has been so rapid and unexpected that he earned a starting spot in the All-Star Game even as half the nation remains unsure how to pronounce his first name (all together now: kuh-WHY).
But Leonard's success is far from a happy accident. It stems from a revolution in body analytics that is transforming the NBA, one human being at a time -- and from a player whose mind and body size up perfectly for this new world.