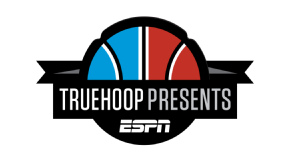 Hours after 18-year NBA professional Ray Allen announced his retirement, his former coach, Erik Spoelstra, was already nostalgic for a player he called truly one of a kind. The Miami Heat coach didn't have to be prompted to tell one Allen story after another.
SPOELSTRA'S ADMIRATION BEGAN before he ever met the player, with extra practice.
In the late 2000s, when the Heat were due to play Allen's Celtics, Spoelstra kicked off every practice preparing the Heat for Allen's "Oh s---" moments. Those ones in which Allen would somehow, even though everyone was waiting for it, catch the defense blinking for a half a second and move into a different spot as if he was teleporting.
"Before doing anything else, we would just spend 20 minutes trying to prevent Ray from doing the unexpected -- the Oh s---," Spoelstra says now. "You know, the 'Oh s---, how'd he get there?' or 'Oh s---, there he is!' moments. Killed us for years.
"More often than not, the Oh S---! came with an Ah, s--- when he hit the shot."
During Tuesday's news conference in Miami, Spoelstra found out that Allen had officially retired. Even though Allen hadn't played in two years, Spoelstra still was taken aback. Deep down, Spoelstra felt that Allen's other-worldly work ethic and conditioning could keep the 41-year-old playing in today's NBA.
"... for another five years," Spoelstra says.