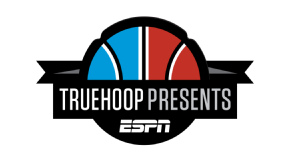 AFTER 19 ELIMINATION GAMES, 37 NBA Finals games and 220 playoff games over two decades of NBA play, by April 13, 2016, Kobe Bryant knew every trick in the book to summon the fire when the stakes are high.
Instead of all that, he spent much of the afternoon at his office in Newport Beach, California, on his laptop, writing, editing and working on the projects that would make up his post-NBA life -- until about three hours before tipoff.
He didn't use his most diligent preparation on this day, because by many measures, there just wasn't much at stake. With 16 wins and 65 losses, his Los Angeles Lakers had been eliminated from playoff contention more than a month earlier. The Lakers would host the Jazz, who had beaten the Lakers every time they had played that season. The game would be aired nationally on ESPN2 -- the main channel would show what everyone thought would be the NBA's story of the night: the Warriors attempting to win a record 73rd regular-season game. Kobe's farewell had been going all season, and coach Byron Scott had long since handed the reins to younger players. The Lakers hadn't won a game in two weeks.
As Bryant climbed aboard the helicopter that would take him from Orange County to Staples Center for his 1,346th and final regular-season contest, he was well-aware of his many physical limitations: "I wasn't thinking, 'I'm going to rest up and come out here and have this monster game.'"
From his first NBA game to his last, the earth had circled the sun 20 times, and one year ago this Thursday, just 48 minutes of game time separated the Lakers icon from retirement. His head coach vowed to let Bryant burn through as many of those minutes as he pleased -- and to use them however he desired. But Bryant says he aimed for nothing too taxing, not for a 37-year-old with 57,000-plus total NBA minutes on the odometer, whose past three seasons had ended early due to injury, who battled daily -- with the help of a personal army of specialists -- just to stay upright during his last campaign.
He entered Staples Center at 5:11 p.m. The plan, as much as there was one, was to delight some fans while avoiding any more serious injuries. "Give them a couple plays, take them down memory lane a little bit," Bryant tells ESPN. And that would be that.