Editor's note: This story was originally published on April 26, 2016.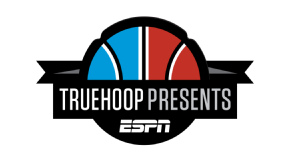 THE CLEVELAND CAVALIERS commandeered the Bristol Lounge in Boston's Four Seasons Hotel to nosh on lobster tacos, New York strip steaks and crispy fried chicken wings while they monitored their NBA playoff future.
It was April 23, 2015, and the newly configured big three of LeBron James, Kyrie Irving and Kevin Love had just edged the Boston Celtics in Game 3 of their first-round playoff series, which left the Cavs one win from a sweep.
James had retired to his room to host a small group of friends while his teammates relaxed and glanced at snippets of their next potential opponent, the Chicago Bulls, whose overtime win over the Milwaukee Bucks flickered on television screens throughout the lounge.
The Cavaliers' mood was light and lively. As the clock ticked toward midnight, the Cavs turned their attention to the climax of the Golden State-New Orleans game. Irving, Iman Shumpert and James Jones whooped as the Warriors charged back from a 20-point deficit to steal an overtime victory behind a series of outlandish Steph Curry bombs. Curry checked out with 40 points, which prompted a family member of the Cleveland entourage to declare, "Maybe you guys should start paying attention to them.''
Irving was having none of that. Looking ahead just one round to Chicago made him queasy enough; projecting all the way to the Finals against Golden State seemed reckless, arrogant even. Although his team was in control of the series against the Celtics -- no team in NBA history had come back from a 3-0 deficit -- Irving couldn't shake his uneasiness about finishing the job.
"We're not done here," Irving reprimanded. "[Brad] Stevens is damn smart. He's coming at us with something new, so we better be ready.''
Even though the Celtics had been beaten by an average of 9.7 points in the series, the youngest head coach in the NBA lingered in Cleveland's psyche, Irving says, because Stevens already had accomplished what every coach sets out to do when his club is outmatched: prevent the deeper, more experienced, more talented team from settling into a rhythm.
Cleveland's Four Seasons gathering morphed into a love fest for the Boston coach. The Cavs appreciated the ball-hawking defense, the unpredictable X's and O's, the ideal mix of poise and intensity, and even the neatly pressed suits with the open collar.
"We all agreed, 'Man, this guy is limiting us,'" Irving says. "He's making it tough on our actions ... every single possession matters to him."
"We knew he'd come back with an adjustment he hoped would change the series -- and he did," Jones says. "He hit us with all sorts of wrinkles we'd never seen.''
Consider: After doubling LeBron for much of the series, Stevens backed off in Game 4 and mixed in a series of zone defenses. Knowing Cleveland would want to run its 1-3 high pick with LeBron and Kyrie -- with James setting a screen above the key for Irving, who'd then roll to the hoop -- the coach called for the switch and put a small on LeBron (thereby prepping for one of his turbo drives to the basket in hopes of drawing a charge) on one possession, but the next time down, he showed and "got off Kyrie's body, which is scary as heck,'' Stevens says.
By halftime, though, the Celtics were down 21 points. Stevens scolded them for abandoning their trust in one another defensively. "Play together,'' he implored them. He knew they couldn't win any other way.
Consider too: Before the series started, Shumpert had watched reams of Celtics film until he memorized each of their out-of-bounds plays -- or so he thought. In the third quarter of Game 4, Marcus Smart called out an action that wasn't in Shumpert's mental Rolodex.
"I looked to the bench at our coaches, and they were shrugging their shoulders because they had never seen it,'' Shumpert says.
Boston's porous rim protection and anemic rebounding ultimately did them in, and Cleveland moved on, but not before LeBron, unsolicited, declared postgame that he "highly respected" Stevens and his staff. That's praise, it's worth noting, that LeBron could never quite bring himself to bestow on his own coach, David Blatt, another NBA newbie with innovative strategies who would be fired the following January.
One year later, Brad Stevens is embroiled in a hotly contested playoff series against the Atlanta Hawks. The Celtics lost Avery Bradley (hamstring) and Kelly Olynyk (shoulder) in Game 1, and with Jae Crowder still hobbled by a high ankle sprain, the depleted Boston lineup set an NBA record for futility in the shot clock era by scoring just seven points in the first quarter of Game 2 and falling behind in the series 2-0. But some key adjustments from Stevens -- among them elevating Jonas Jerebko to the starting lineup in Game 3 and unleashing defensive bulldog Marcus Smart on power forward Paul Millsap in Game 4 -- has breathed new life into his fierce band of overachievers.
Brad Stevens still hasn't won a single NBA playoff series, yet he is already regarded as a coach whisperer, a superior tactician with the unruffled demeanor of a grizzled graybeard. He has drawn multiple comparisons to the gold standard of NBA coaching, Gregg Popovich of the Spurs, who playfully suggests Stevens could pass for a senior in high school.
In a league in which most coaches are bit players, a key question emerges: How has Brad Stevens emerged as one of the NBA's most valued talents?
---
ASK STEVENS FOR his favorite NBA playoff moment, and he'll say it was when Indiana Pacers guard Reggie Miller drilled his epic 3-point shot over Michael Jordan in Game 4 of the 1998 Eastern Conference Finals and jubilantly pirouetted down the court. But what most evokes Stevens' enthusiasm is Pacers coach Larry Bird's deadpan reaction.
"He's just standing there,'' Stevens says with a grin. "Nothing.''
Stevens was a junior at Division III DePauw University in Greencastle, Indiana, at the time, and his minutes on the basketball team had been pared down in favor of younger teammates with higher ceilings. Once Stevens was reduced to watching more than playing, he began eyeballing the game in a different manner -- with the discerning eye of a future coach.
Stevens graduated with a degree in economics, but when Thad Matta offered him a low-paying, part-time position in Butler's basketball program, Stevens jumped at the opportunity and resigned from his marketing job at Eli Lilly. He learned alongside Butler assistant Todd Lickliter, who quickly became a friend and mentor. It was Lickliter who stressed the value of a clear mind and fresh legs -- Butler's practices usually lasted no longer than an hour -- and the need to keep the game plan as simple as possible. When Lickliter became head coach in 2001, he promoted Stevens to a full-time assistant and charged him with the cumbersome job of recording and organizing game film. By the time Lickliter left to be the head coach of Iowa in 2007, his young protégé was ready to succeed him.
In his first season at Butler, Stevens started 8-0, but the ninth game was at Wright State, a notoriously difficult road venue. The young coach fretted about it for days. When game time arrived, Stevens snapped at his players, he harangued the officials, and his team departed a 43-42 loser. As he reviewed the game film late into the night, hoping to decipher why his team, which typically scored in the 60s, had struggled, the answer became obvious.
"I'm watching and thinking, 'Well, no wonder they were tight. I was tight,'" Stevens recalls.
From that moment on, he vowed he would never lose another game because he was on edge. A quick canvass of Stevens' career trajectory reveals two things: Although defense is, in truth, his calling card, NBA players are dazzled by his X's and O's, while NBA coaches are most enamored by his steady demeanor.
Seven years after that loss to Wright State, on April 14, 2015, in the Celtics' season finale, it was Stevens who stood, arms crossed, while Crowder (with Tyler Hansbrough and Kyle Lowry draped over him) drained a 3-pointer with 0.8 on the clock to sink the Toronto Raptors. It was one of five game winners Stevens drew up in the final three months of the 2014-15 Celtics season. In each case, in the most critical moment of the game, the coach revealed ... nothing.
"He's unbelievable in how he carries himself,'' Popovich says. "He's truthful and straight up with his players, and in this league, that's the biggest thing they respect -- that you are comfortable in your own skin.''
That poise, former NBA head coach Mike Brown says, is even more crucial when your players commit glaring mistakes.
"When something happens on the floor and a coach drops his head or grimaces or slaps his hand, guys see that and feel that,'' Brown says. "Even if the player who screwed up doesn't see it, all the guys on the bench do. Brad keeps his composure no matter what. Now, you know inside he's having a fit, but that's not what the rest of us see.''
Brown, of course, was a longtime assistant to Popovich in San Antonio, so he observed how the perception of Pop as a gruff, no-nonsense taskmaster was cultivated, even though those close to Popovich knew that wasn't close to the full picture of the man.
"But that perception served Pop and the Spurs quite well,'' Brown says. "The same thing is happening with Brad.''
The Celtics have won on the defensive end this season. They have consistently appeared in the top five in effective field goal percentage allowed and opponent turnover percentage. They have played to the strengths of Smart, Bradley and Crowder, all of whom feast on harassing ball handlers and are stingy in allowing 3-pointers. The numbers are even more remarkable when you consider, according to ESPN Stats & Information, that the Celtics' "effective height" of 6-foot-5.7 (weighing players' heights based on minutes played) puts them among the smallest teams of the past decade.
Defense, the players say, is what stokes Stevens. As for his seemingly unflappable demeanor, they claim their coach is demonstratively competitive, whether in a shooting contest after practice or a heated game of Rack-O with his wife, Tracy. Former Butler player Ronald Nored, who briefly lived with the Stevens family while he was on the Celtics' coaching staff, reports Stevens "wanted to destroy Tracy and me in every one of those Rack-O games.''
That's why, during an early January win over Brooklyn this season, when Evan Turner lollygagged a backdoor cut, he knew what was coming. As he jogged to the sideline, the cameras panned to a positively serene Stevens.
"Meanwhile, Brad tells me under his breath, 'That was a bulls--- play,'" Turner says. "He's on our ass all the time. He just doesn't rag us publicly.''
Another example: Earlier this season, Smart committed a cardinal Stevens sin: spinning under a screen instead of going over it.
"He let me know in a way only Brad would: in the huddle, out of sight,'' Smart says. "He'll grab you and still have that calm face on, but what he's saying isn't calm.''
That approach works, his players claim, because Stevens doesn't humiliate them publicly and quickly moves on once he has made his point. He does so while navigating Thomas' sassiness, Crowder's sensitivity, Smart's aggression and Turner's short attention span -- none of which compares to the volatility of Rajon Rondo. On February 22, 2014, in the middle of Stevens' second season, the veteran point guard decided to stay in Los Angeles to celebrate his birthday, rather than travel to Sacramento with the team.
Although Rondo was not scheduled to play because he was recovering from an ACL tear, his absence without permission threatened to undermine his coach, who was still building his credibility.
"It could have been disastrous,'' assistant coach Walter McCarty says. "We had young guys who were really paying attention to that situation. Depending on how Brad reacted, it could have sunk the whole ship.''
Stevens chose the direct approach. He made it clear he wasn't happy about Rondo's decision, but then declared the issue would be handled internally going forward.
"Rather than overreact, Brad just dealt with it,'' Celtics owner Steve Pagliuca says. "It gained him great respect.''
"He's a truth-teller,'' former Celtics assistant Ron Adams says, "and players respond to that.''
Rondo claims his intent was never to embarrass Stevens. In fact, he now says, he wishes he could have played for him longer.
"How can you be critical of a guy who acts the way he does?" he says. "If he was an a--h---, then I can speak his language, but he was never an a--h--- to anyone.''
"He's on our ass all the time. He just doesn't rag us publicly."

Evan Turner
Gordon Hayward, the former Butler star who played under Stevens, recalls a horrid morning practice during Christmas break his junior season, in which Stevens called the team together at midcourt. Hayward anticipated a deserved tongue-lashing. Instead, Hayward says, Stevens said congenially, "We don't have it today. Go home."
As the stunned (and thrilled) players filed out of the gym, Stevens said, evenly: "Oh, and come back at six o'clock.''
Shelvin Mack was the other centerpiece on those great Final Four Butler teams. He says he has never seen Stevens holler at anyone -- except Nored. "He yelled at him all the time,'' Mack says.
Nored was the team's top defensive player and the soul of the team. One day in practice, while admittedly "half-assing it a bit," he turned the ball over. Stevens upbraided him for his carelessness. An incensed Nored kicked the ball into the stands. Stevens banished him to the track above the practice court. "He made me run where everyone could see me until he said I could come back down,'' Nored says.
In 2010, Butler played Murray State in the round of 32 in the NCAA tournament, and Nored's assignment was to guard Isaiah Canaan, a gifted scorer without the résumé of more celebrated national talent. "I don't know who he is, and I'm not respecting him that much,'' Nored recalls. "He lights me up the first couple times down the floor.'' Stevens calls time. He grabs the white board that lists each player and their defensive assignments and hurls it down the court. "Can Nored guard anybody on this board?" Stevens growls.
Butler was deep in their huddle, so no cameras -- or fans -- were privy to the coach's outburst. Nored was so angry that he went on to play his best game of the season, including hitting the game-winning 3-pointer. Stevens had told Nored that he targeted him because he trusted him, believed in him and told him long ago that he was the one who needed to hold the others accountable.
Thomas suspects he serves a similar role on the Celtics. Stevens rides his diminutive point guard, who is enjoying his first All-Star season, harder than the others. "He goes at me. I go back at him," Thomas says. "It works."
At the tail end of a critical West Coast trip in April, the Celtics were clinging to a slim lead over the Golden State Warriors and needed two closeouts against Curry to seal the win. Stevens dropped that assignment in the lap of Thomas, who had been traded by Phoenix in part because he was such a defensive liability. The 5-foot-9 Thomas saddled up to the MVP, assumed his defensive stance and played the most inspired two minutes of his career.
Days later, in practice, with the team still basking in the afterglow of its win, Thomas failed to close out defensively in a drill. "Don't tell me you can't do it, Isaiah,'' Stevens chirps. "Because I saw you. We all did.''
"So now we got him,'' McCarty says, chuckling. "I.T. has to play that kind of defense the rest of the season.''
---
IN TRUTH, THOUGH, it appears Stevens' true calling is the hundreds of sideline actions he has developed, each with a little tweak to differentiate it. He learned from Lickliter to take the mountain of data he accumulates and boil it down to a single sentence.
In March, Boston beat the Utah Jazz and its star, Hayward, on a lob play that Stevens and Hayward had implemented for Butler at the Maui Invitational three years earlier. "Thought it looked familiar,'' Hayward says. "He's got so many of them ... ''
Indeed, Stevens has culled his material from a variety of sources: college, the pros, the international game, the women's tournament. He once used a play he stole from Yugoslavia in the 2002 World Championships.
"I consider myself the biggest thief out there,'' Stevens says. He says some of the actions he runs for Olynyk, for instance, come directly out of the Dallas Mavericks' playbook for Dirk Nowitzki.
But not every play is swiped. Consider last year's series against the Cavs, in which Stevens ran a 3-5 Hawk action for center Kelly Olynyk, which calls for a double screen to create a pin-down 3-point shot coming off the weak side. The play, not uncommon among NBA clubs, is almost exclusively drawn up for guards or small forwards.
"Who else is running pin-down double screens for their 5 man to catch and shoot 3s?" Jones says. "We thought that was unique, pretty fun.''
It isn't all for show: Through years of crunching numbers for Butler, which consistently found itself undermanned and undersized, Stevens determined the most efficient ways to score -- the corner 3, getting to the line and shots from within 6 feet. He has taken those lessons to Boston, where the Celtics have, under him, dramatically improved their offense, from 27th in 2013-2014 to 10th this season. According to Synergy, the Celtics run isolations -- often the least efficient offensive schemes -- just 5 percent of the time, the lowest rate in the league. Synergy also reveals that Boston ranks in the top five in potential assists, a metric that illustrates the aptitude of a team at locating the best shots, with 50 a game this season.
The Celtics are even better in crunch time. According to Celtics president of basketball operations Danny Ainge, his team's internal analytics group determined that Boston had the most efficient offense in the final three minutes of one-possession games over the final eight weeks of 2014-15. Their average of 1.40 points per possession, Ainge claims, topped eventual NBA champion Golden State's 1.29 points per possession.
The after timeout numbers, though, are not nearly as impressive this season. According to Synergy, the Celtics rank among the bottom teams in offensive ATOs, perhaps, in part, because teams are on to them now. When the Celtics played the Clippers in February (a 139-134 Boston win), coach Doc Rivers listed out-of-bounds plays as a main point of emphasis.
"Brad's ATOs are fantastic,'' Clippers guard J.J. Redick says. "Even though we know what he wants to run, there's always a little misdirection thrown in to get his guys open.''
After Redick reviewed film of a play for Bradley called X Reverse, he warned the Clippers that they should be prepared for Bradley to set a cross screen (a pick for a teammate on the opposite side of the court from the ball), cut up through the middle and receive the ball. If he didn't get it, he'd veer off and set a flare screen, which entails setting a pick at the top of the key.
But when the Celtics called X Reverse midway through the game and Bradley veered off, he didn't set a screen. He dumped the ball to Jared Sullinger in the post, and Sullinger then dribbled out and returned the ball to Bradley in a handoff. The tweaked version of X Reverse left Bradley with an open jumper.
"I was like, 'Oh my God, this guy is always thinking,'" Redick says.
Turner recalls a different ATO during a one-point game against Toronto last April. Stevens drew up a play in the huddle, only to immediately call time once he identified the Raptors' defense. By the time the Celtics had reached the sideline, Stevens already had drawn up something new.
"Lou Williams saw him and said to me, 'Oh, s---. Game's over now,'" Turner says.
Boston's ensuing final play was shocking in its simplicity. The Celtics sent Thomas hurtling up the court at full speed, with Toronto's guards in full pursuit, knowing Boston was in the bonus and Thomas was an 86 percent career free throw shooter.
"Everyone in the building thinks Isaiah is taking it,'' Turner says, "until he throws it to Marcus for a layup."
Sometimes Stevens draws up plays so wacky his own players aren't sure they will work. In December 2014, when the Celtics played the Lakers in Los Angeles, Stevens told Turner to set up with the ball on the block. He diagrammed a screen for Bradley that was at least 30 feet away on the opposite side of the court.
"He tells me, 'Just loft it over there, and I guarantee Avery will be there by the time you throw it,'' Turner says. "I'm saying to myself, 'I don't think this is gonna work.'"
It did.
Thomas, for his part, says his favorite action this season came against the Washington Wizards on Jan. 16.
It was also a lob play, this time for Crowder on the weak side.
"I'm in the huddle saying, 'I don't know what you are thinking here,'" Thomas says. "But then we throw the lob, we clear out the back side, and Jae has a wide-open layup. So it becomes, 'OK, we gotta trust Brad.'"
---
WHEN STEVENS WAS named head coach at Butler, he received an invitation from Florida coach Billy Donovan to participate in a preseason coach's summit. Stevens, who hadn't yet coached a game, was asked to demonstrate how to guard bigs with undersized players.
"Billy had just won two national championships, and I was a nobody,'' Stevens says. "But as I'm speaking, he's taking notes and asking questions. That's how it's supposed to be. You're supposed to keep learning. You're not supposed to stagnate.''
It should be no surprise, then, that Stevens has started his own preseason summit in Boston. Last season, the attendees included Tom Thibodeau, Jacque Vaughn and Mike Brown, as well as a sports psychologist, a sports performance specialist and a sleep expert. Stevens also invited Vanderbilt baseball coach Tim Corbin, Boston College hockey coach Jerry York and Bentley College women's basketball coach Barbara Stevens (no relation).
Stevens knows her basketball -- she's the winningest coach in Division II women's basketball history -- but she was unfamiliar with some of the NBA lingo. So when Thibodeau drew up a play, Brad Stevens sat beside her and diagrammed the action in language she could understand.
"It sounds crazy, but Brad has the potential to be one of the greatest coaches who ever lived."

Isaiah Thomas
"He was just so gracious,'' Stevens says. "There were all these strong personalities in the room, but whenever Brad spoke, everyone got a little quieter. We all wanted to hear what he had to say.''
There's a reason Jordan says Stevens should be coach of the year, a reason Donovan sought his counsel before he made the jump to the NBA with the Oklahoma City Thunder, a reason Thibodeau compares him to Popovich in the way he plays to the strengths of his club.
"It sounds crazy,'' Thomas says, "but Brad has the potential to be one of the greatest coaches who ever lived.''
Pressed on what feels like a white-hot take, Thomas points to Stevens' defensive instincts, meticulous preparation, ability to adapt, willingness to listen and learn, and, finally, demeanor.
Stevens has garnered additional credibility through his ability to coax his team back in this series against the Hawks. Bradley, Olynyk and Crowder help stretch the floor with their shooting ability, and having all three compromised prompted an Eastern Conference scout to note, "They have no margin of error on offense. It gives you an idea of the tightrope Brad has been walking all year.''
It is no coincidence that a number of the coaches Stevens invited to his summit -- Barbara Stevens, Corbin and York -- have won championships. It would be a mistake to conclude that Stevens is content with coaching lovable underdogs. The guy who lives to destroy his wife in a Milton Bradley card game wants more than that.
Asked what it would take for him to unfold his arms on the Celtics' sideline and let out a primal scream, Stevens doesn't hesitate.
"I feel like that would be when you win it all,'' he says. "That's why we do this, right?"