In 13 years with the New England Patriots and before that with the Arizona Wildcats, I heard countless motivational speeches in locker rooms and meeting rooms. One that made an impression on me was on the importance of flags in wars.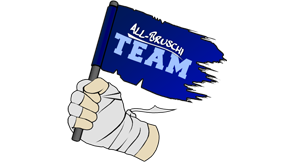 Each regiment would have its flag, and pride was taken in defending it. It was also a rallying point for soldiers, and it meant a great deal to be a flag carrier. If a flag carrier was wounded in battle and could not carry the flag anymore, another soldier would pick it up and carry on in battle.
When this story was told by one of my former football coaches, it was done so in the spirit of asking players, "Who's going to pick up the flag today?"
I never forgot that over the course of my career, and always strived to be a flag carrier on every team for which I played. I viewed a flag carrier as a selfless player who wasn't seeking the glory, but was willing to do whatever it took for his team and delivered when it counted most.
As I conclude my fourth season as an ESPN analyst, the thought came to mind: Who are the flag carriers across the NFL? Who are the players who go "full tilt, full time" and have overcome some form of adversity? Who are the unsung guys who have come through in the clutch for their teams even though the spotlight isn't always shining on them?
After a year of studying tape of all 32 NFL teams, I think I have the answer, and it's presented in the form of the first All-Bruschi Team.