At this point, it's the only question worth asking: Who is going to win Saturday night's fight between unified light heavyweight titleholder Sergey Kovalev and former super middleweight champion Andre Ward? Our experts make their picks.

Dan Rafael
ESPN.com
Ward by decision
This is a 50-50 fight between elite fighters. They're both smart, both have heart and great experience. Kovalev is the superior puncher and a bigger man, but Ward is more skilled with a more diverse arsenal. Forced to pick, I am going with Ward by decision.
---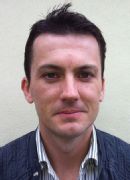 Nick Parkinson
ESPN UK
Kovalev by split decision
Kovalev's power as a more established light-heavyweight may deter Ward from throwing so many punches and earn the Russian a close -- perhaps controversial -- points decision. It depends on whether Kovalev can land cleanly enough in the first half of the fight.
---
Brian Campbell
ESPN.com
Ward by UD
They say in baseball that great pitching beats great hitting, and many times in boxing the same parallel can be made with defense. It will take a surgical effort from Ward to avoid Kovalev's power, but the unbeaten American is too smart and versatile to count out. Just don't expect it to be pretty when he pulls it off.
---
Teddy Atlas
ESPN/PBC on ESPN
Ward by split decision
Kovalev will win the early rounds with his ability to control distance. Ward will then do what he's done since he was 12: adjust and find a way to win. He will counter some and press some as he wins a split decision.
---
Nigel Collins
ESPN.com/PBC on ESPN
Ward by UD
Kovalev struggled to pin down Isaac Chilemba, so Ward will tie him in knots, shut down his offense and turn one of the year's most anticipated matches into a disappointing affair.
---
Eric Raskin
HBO.com
Ward by decision
When an elite boxer and an elite puncher appear evenly matched, more often than not, the elite boxer prevails. Ward will use his brilliant boxing mind to keep Kovalev's heavy-handed offense in check, and with his remarkable versatility and adaptability, he will work his way to a competitive decision win.
---

Juan Manuel Marquez
ESPN Deportes/Golpe a Golpe
Ward by decision
I think Ward will take the fight by decision. Ward's boxing skills are better than Kovalev's, his technique is impeccable, he knows how to use distance and is very elusive.
---
Salvador Rodriguez
ESPNdeportes.com
Ward by decision
Ward's skills will allow him to survive the aggression of Kovalev and in the end will come out with the victory in a fight not as spectacular as we would like.
---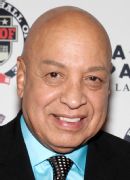 Joe Cortez
ESPN Deportes/Noche de Combates
Kovalev by TKO
Kovalev is a fighter who has great power in his punches, and when he connects, you're in trouble. He has been very active. I feel that Ward, who is an outstanding fighter, can be dangerous as well but has not been that active. I have to lean toward Kovalev winning by a TKO in the eighth round.
---
Jorge Eduardo Sanchez
ESPN Deportes
Ward by decision
It is true that at 175 pounds Ward has lost speed, but he is still a master of the ring. He has defensive instincts similar to those of Floyd Mayweather, great handling of timing and counterattacks. He is a mature fighter, not the same fighter he was at the Super Six Tournament, but with enough boxing skills to prevail on a dangerous but one-dimensional Kovalev.
---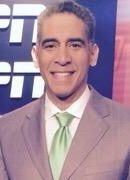 Leopoldo Gonzalez
ESPN Deportes/Noche de Combates
Ward by UD
We will see a very interesting fight with Kovalev trying to impose his power and advantage in natural weight and Ward showing his technique and good defense. I see Ward winning a close but unanimous decision.
---
Bernardo Pilatti
ESPNdeportes.com
Kovalev by UD
I lean toward a Kovalev victory. At the beginning Kovalev will rush and drop Ward. Ward will be forced to change his elusiveness for aggressiveness, which will benefit Kovalev's style.
---
Your take: