At this point, it's the only question worth asking: Who will win Saturday night's welterweight world title fight between Terence Crawford and Jeff Horn? Our experts make their picks.

Dan Rafael
ESPN.com
Crawford by KO
To me this is Crawford's fight to lose. It may take a few rounds for him to figure out Horn and adjust to his rough stuff, but in the end it will be Crawford without much trouble. Crawford by late stoppage.
---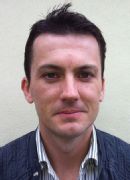 Nick Parkinson
ESPN UK
Crawford by KO
Crawford, one of the most talented boxers in the sport, will be too slick for Horn. Expect Crawford to dominate and force a late stoppage, some time after the eighth round.
---
Nigel Collins
ESPN.com
Crawford by TKO
Like most Australian boxers, Horn is tough and rough but was lucky to get the decision over past-his-prime Manny Pacquiao. Crawford breaks Horn down and stops him halfway through the fight.
---

Julio Cesar Chavez
ESPN Deportes/A Los Golpes
Crawford by KO
Crawford is a very complete fighter who possesses power but also knows how to box. He has everything a boxer wants. He should win easily by knockout.
---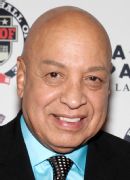 Joe Cortez
ESPN Deportes
Crawford by KO7
Crawford is perhaps one of the most talented boxers in the game, while Horn is a decent boxer, but not at the level of Crawford. Horn beat Pacquiao last year on a very controversial decision, but he does not have enough talent to be a threat to Crawford.
---
Eric Raskin
HBO Boxing
Crawford by TKO8
Horn is a better fighter than a lot of people give him credit for, but all that means is that he might make it appear competitive for two or three rounds before Crawford completely takes over. It will be all one-way traffic once Bud finds the range, and I expect him to get Horn out of there in about eight rounds.
---
Jake Michaels
ESPN Australia/New Zealand
Horn by decision
Crawford has the speed, skill and big-time experience but is likely to be surprised by Horn's power and aggression. The Australian's never-say-die attitude and determination to prove he's not just a one-fight wonder will hold him in good stead. Expect Horn to begin aggressively and finish with a flurry.
---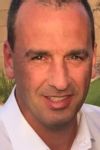 Charles Moynihan
ESPN Bureau Producer
Crawford by TKO6
With the rugged Horn, the hype vastly outweighs his overall skill set. Crawford will use his reach advantage and methodically pick apart the Australian.
---
Salvador Rodriguez
ESPNdeportes.com
Crawford by TKO
Crawford's skills and power will give him a great advantage in the beginning, and despite Horn being the bigger guy, Crawford will collect his third title in a third division by late stoppage.
---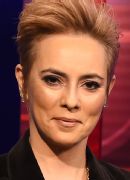 Claudia Trejos
ESPNdeportes.com
Crawford by KO
Horn is coming to the United States for the first time to defend the welterweight title he took from Manny Pacquiao a year ago. Though undefeated in 19 bouts, his talent is still developing. His aggressive style will come in handy for Crawford to capitalize on defensive mistakes that were obvious as he was being outworked by Gary Corcoran. Crawford's power at 147 might not be as effective as it was at 140, but his experience and boxing IQ is unequivocally superior to Horn's. Bud Crawford will take the win by KO in later rounds.
---
Bernardo Pilatti
ESPNdeportes.com
Crawford by decision
Ring smarts and punching accuracy should be enough to defeat a brave but very limited opponent like Horn. If Crawford can maintain his power at 147 pounds, he could even win by KO later in the fight. However, I favor a comfortable victory on the cards.
---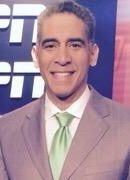 Leopoldo Gonzalez
ESPN Deportes/Noche de Combates
Crawford by TKO
Horn is going to be stubborn and will give his best, but the speed and accuracy of Crawford will do a lot of damage and force the referee to stop the fight in the late rounds.
---

Delvin Rodriguez
ESPN Deportes
Crawford by KO5
It will be a short fight. I see Crawford winning by KO not later than Round 5.
---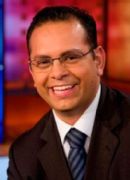 Pablo Viruega
ESPN Deportes/Noche de Combates
Crawford by TKO
Crawford has speed throwing punches and defending, which will be a problem for Horn, who got a controversial victory over Pacquiao. The crowd will motivate Crawford on his way to a stoppage victory.
---
Your take: