At this point, it's the only question worth asking: Who will win Saturday night's super middleweight world title bout between Rocky Fielding and Canelo Alvarez at Madison Square Garden in New York City? Our experts make their picks.
---
Dan Rafael
ESPN.com
Canelo by KO
Canelo is coming off a very tough fight with GGG in September and wasn't about to jump into a mega fight so soon, but he wanted to fight, so Golden Boy hand-picked Fielding for a reason. He's a very beatable opponent who gives Canelo a chance to win a belt (albeit one of the secondary variety) at super middleweight. He's much taller than Canelo but should not pose any problems. Canelo by mid-rounds knockout.
---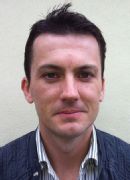 Nick Parkinson
ESPN UK
Canelo by KO
Canelo's class will eventually take its toll on a brave Fielding in the later rounds. Fielding will be game and Canelo may initially find him difficult to hit clean, but the Mexican's speed, skills and power make a stoppage win most likely.
---
Teddy Atlas
ESPN TV
Canelo by KO
Fielding is tall and long, and that can present some difficulty for Canelo... until Fielding goes into that peek-a-boo defense near the ropes that invites body punches. Canelo will be glad to throw, especially the left hook to the liver. Alvarez stops him with throws to his body, "putting water in his basement," around Round 8.
---
Nigel Collins
ESPN.com
Canelo TKO5
Fielding probably isn't as bad as he looked being stopped by Callum Smith in the first round, but he simply isn't on Alvarez's level. Look for Canelo to break him down fairly quickly and finish the job before the halfway point.
---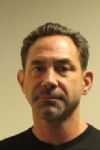 Mark Kriegel
ESPN TV
Canelo by TKO5
Canelo's power diminishes with each move up in weight. Fielding is a long and competent boxer. That should make it interesting -- for a few minutes. A round or two to feel Fielding out. A round or two to gauge the distance. A round to end it. Canelo by TKO in 5.
---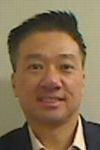 Steve Kim
ESPN.com
Canelo by KO9
There's a reason why Canelo and Golden Boy chose Fielding -- he's the easiest path to a title at 168. While Alvarez is moving up in weight, he's got a huge advantage in skill and speed. While Fielding is competent, Alvarez has developed into one of the very best all-around fighters in the sport.
---

Juan Manuel Marquez
ESPN Deportes/A Los Golpes
Canelo by KO
Canelo has more experience, has faced opposition of much higher quality, has a big punch and throws better combinations.
---

Julio Cesar Chavez
ESPN Deportes/A Los Golpes
Canelo by KO
I think Canelo is winning this fight by KO. He can adapt to a different weight class and he already fought a taller fighter like my son [Julio Cesar Chavez Jr.]. It may be difficult the first couple of rounds, but Fielding is not at Canelo's level.
---
Eric Raskin
HBO Boxing
Canelo KO8
Fielding gets to play the role Donny Lalonde played for Sugar Ray Leonard as Canelo goes around cherry picking alphabet belts, and the Brit is just too slow and too defensively limited to compete. Fielding can outwork Alvarez in spots, but he won't outbox him or outfight him, and the accumulation of punishment should end matters in the middle rounds.
---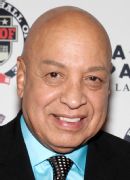 Joe Cortez
ESPN Deportes
Canelo KO5
Alvarez is an outstanding boxer with great skills and he's getting better. I see him winning by stopping Rocky Fielding with a body shot within five rounds.
---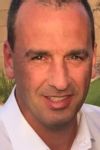 Charles Moynihan
ESPN Bureau Producer
Canelo by TKO7
This is Canelo's first foray into the 168-pound weight class. And while he'll be giving up a couple of inches and perhaps as much as 15 pounds come Saturday, his superior skill set will be the difference. Canelo by seventh round TKO.
---
Salvador Rodriguez
ESPNdeportes.com
Canelo by KO
It will always be an enigma to see how a new category feels to any fighter, however good the fighter may be. And it is not the exception with Canelo. They say that a good big fighter should always beat a good little fighter, but in the case of Rocky, I don't think he's good enough to dominate Canelo, so I expect an intense battle the first few rounds. In the end, I think Canelo will get another title with a knockout between the eighth and the 10th round.
---
Bernardo Pilatti
ESPNdeportes.com
Canelo by KO
Rocky Fielding is taller and has better range, and at the time of the fight he will have an advantage in weight. Despite this, Canelo excels in punching power, technique, speed and experience. The Briton is a class B champion, who will fight under pressure and stage fright. Canelo should knock him out and add a new belt to his collection. A different result will be a monumental surprise.
---
Jorge Eduardo Sanchez
ESPN Deportes/A Los Golpes
Canelo by KO
Canelo has too much experience in big fights and he's going against an unknown fighter. Canelo goes up one division, has some physical disadvantage, but his boxing is better. Canelo will try to fight at a close distance to nullify Fielding's size advantage. The goal should be to attack the body and tear down the tree.
---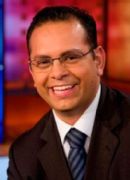 Pablo Viruega
ESPN Deportes
Canelo by KO
We are not used to seeing Canelo against taller and heavier opponents than him. It will be a contest in 168 pounds where Fielding is the titlist. Alvarez will have to fight inside, attack the body. Fielding must take advantage of his height advantage and use the jab to maintain the distance from the stronger Canelo.
---
Your take: