At this point, it's the only question worth asking: Who will win Saturday night's middleweight unification bout between Canelo Alvarez and Daniel Jacobs at T-Mobile Arena in Las Vegas? Our experts make their picks.
---
Dan Rafael
ESPN.com
Alvarez by decision
To me, this is the best fight that has been made so far this year. Excellent match that should be highly competitive. But the judges love Canelo and the same judges who gave him a close decision over Golovkin in September are also judging this fight. Canelo by another close decision that some will view as controversial.
---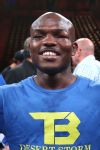 Timothy Bradley Jr.
ESPN boxing analyst/former champion
Alvarez by KO
I'm sorry to say this, but I think Canelo wins this one. At the highest level, what separates good fighters from great ones is supreme concentration. [Floyd] Mayweather has it, Andre Ward has it, Terence Crawford, Errol Spence Jr. included. I love Jacobs but this will be his downfall against Alvarez. Defensive lapses will allow Alvarez to connect. Late stoppage or 12-round decision for Canelo.
---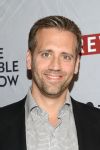 Max Kellerman
ESPN boxing analyst
Alvarez by decision
Canelo on points controversially.
---

Juan Manuel Marquez
ESPN Deportes boxing analyst/former champion
Alvarez by split decision
Alvarez will have a few problems against Jacobs' movements. However, Canelo should be the favorite based on his power, counterattack and better accuracy.
---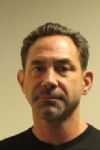 Mark Kriegel
ESPN TV
Alvarez by decision
Canelo isn't merely younger than Jacobs, he also has more experience against better opponents. And though his power isn't what it was at 154 or 147, he's become a better boxer than he ever seems to get credit for.
---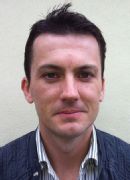 Nick Parkinson
ESPN UK
Jacobs by decision
If Canelo finds a way to attack on the inside, he can break down Jacobs and win by stoppage. But expect Jacobs to use his height and reach advantages, along with his movement, to outbox Canelo from the outside for an upset decision win.
---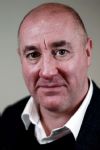 Steve Bunce
ESPN UK
Alvarez by decision
Canelo wins on points, great performance and wins wide.
---
Teddy Atlas
ESPN boxing analyst
Canelo by TKO
Early mobility and counters will serve Jacobs well, but that's until a flood of body punches bring water into his basement. Jacobs may be the naturally bigger fighter but Canelo is stronger and Jacobs' poor habit of hand placement will allow Canelo to land clean shots for a stoppage victory in the late rounds.
---
Nigel Collins
ESPN.com
Alvarez by unanimous decision
A lot depends on whether Jacobs is still as good as he was when he lost a very close decision to Gennady Golovkin in 2017. Jacobs' most recent fight, a split decision over Sergiy Derevyanchenko, wasn't particularly encouraging. Still, I expect Jacobs to give Alvarez a competitive fight, but fall short of victory on the official scorecards.
---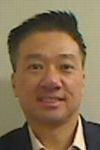 Steve Kim
ESPN.com
Alvarez by decision
Canelo will have some issues with the size and length of Jacobs but this young man has really developed into a complete, all-around fighter. Canelo will land most of the telling blows, and it's been shown to be very difficult to win a close decision versus Alvarez in Las Vegas. That being said, I do think Canelo has come into his own as an elite fighter. I like him to wear down Jacobs late or win a 12-round decision
---
Eric Raskin
Showtime Boxing
Alvarez by unanimous decision
Had Jacobs fought Canelo two years ago, it might have been a tougher call. But Alvarez just gets better with every fight. I believe he has sharper defense than Jacobs, knows how to negate disadvantages in length, and works the body well, all of which should carry Alvarez to a less controversial decision than the ones that accompanied his fights against Golovkin.
---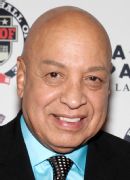 Joe Cortez
ESPN Deportes
Alvarez by split decision
Jacobs is a well-educated boxer in the ring; GGG had his hands full when they fought two years ago. Alvarez also comes to the ring with lots of power and great boxing skills. I see Canelo winning by a split decision.
---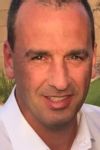 Charles Moynihan
ESPN bureau producer
Alvarez by unanimous decision
At a mere 28 years old and with 54 professional bouts, Canelo Alvarez is an ascending fighter. Scary. His jab will be the difference here, creating openings for powerful body shots which will eventually wear down Daniel Jacobs.
---
Salvador Rodriguez
ESPNdeportes.com
Alvarez by KO11
It is true that Jacobs is one of the most complete opponents Canelo has faced in his career. But Canelo's evolution, what he has shown fight after fight in the last three years, and the mental lapses Jacobs seems to have during fights will open the door for Alvarez to wear down Jacobs and score an 11th-round stoppage.
---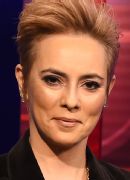 Claudia Trejos
ESPNdeportes.com
Alvarez by decision
Though Jacobs gave an outstanding performance against GGG, he did slow down in the later rounds. I believe Canelo will be patient and systematically work the body to wear down Jacobs and take the win by decision.
---
Bernardo Pilatti
ESPNdeportes.com
Alvarez by TKO
Canelo will take advantage of his outstanding physical condition, and his punching power will be enough to knock out Jacobs, who will be weakened by his efforts to make weight and will fade late in the fight, as seen in his last bout.
---
David Faitelson
ESPN Deportes
Alvarez by unanimous decision
I see a difficult fight for Canelo. The elusive style of Jacobs, his tight guard and his constant mobility surely will create problems for the world champion. At the end, Alvarez will use his better form to fight for 36 minutes and connect the best shots. I see Canelo winning by a close but unanimous decision.
---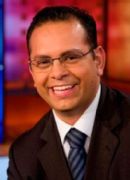 Pablo Viruega
ESPN Deportes
Alvarez by decision
Canelo is a more complete boxer, has better technique, punching power and defense, and has improved on fighting at a distance. You can see his progress with each fight. Jacobs can frustrate and attack Canelo, but that's a tricky proposition when you also have to be aware of Canelo's punches coming your way.
---
Your take: