BENDIGO, Australia -- The Jeff Horn vs. Michael Zerafa fight at Bendigo Stadium has been overshadowed by a bizarre ring card girl controversy, one which organisers have sensationally backflipped on.
Three girls who had been employed to hold signs with the fight round numbers were initially left without a job after local councilor Jennifer Alden, a member of the City of Greater Bendigo's gender equity working group, objected to the use of "token trophy women" at combat sporting events.
In their place were new male 'fight progress managers', however it did not sit well with the capacity crowd who constantly booed and jeered them.
The prolonged crowd protest left organisers scrambling, and in the second last fight of the undercard, the girls were handed back their jobs. They were met with a huge cheer from those in attendance as they took up their place ringside.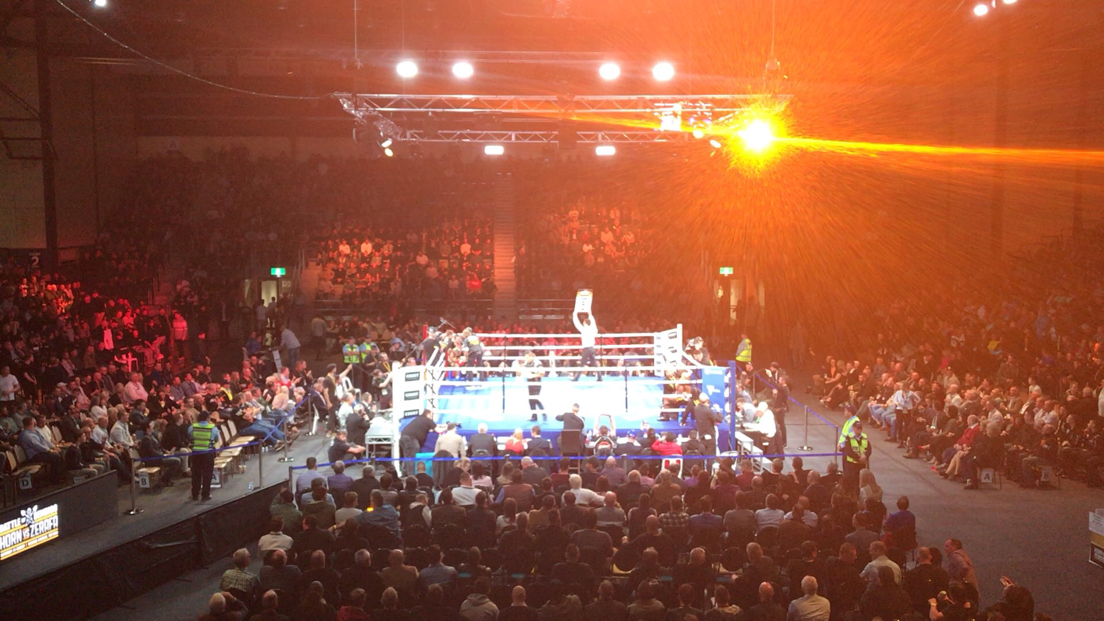 It's fair to say the Bendigo Stadium crowd is NOT impressed with the last minute swap from ring card girls to male 'fight progress managers'. The unpopular change has come amid calls that it objectified women.
Before the fight progress managers were dumped and ring card girls reinstated, fight promoter Dean Lonergan said he was disappointed that some formed the belief he was objectifying women.
"They have denied three women the opportunity to do the job they applied for," Lonergan said. "They are intelligent women. Their freedom to work in an environment that they choose and enjoy doing has been completely undermined. These protests are an attack on them.
"I am disappointed, but I am also responsive. I will replace the three women who were employed to signal the start of each round with men. Ironically, four women will be fighting tonight and wearing less clothing than those women I have now had to replace with men in response to these protests.
"To further minimise protests the term 'ring girl' will not be used. These roles will now be known as 'fight progress managers'."
It's understood the three girls have been fully remunerated.