At this point, it's the only question worth asking: Who will win Saturday night's middleweight world title bout between Gennadiy Golovkin and Sergiy Derevyanchenko at Madison Square Garden in New York?
Golovkin (39-1-1, 35 KOs) is coming off a dominant fourth-round KO victory over Steve Rolls in June. Derevyanchenko (13-1, 10 KOs) recovered from a split decision loss to Daniel Jacobs a year ago with a unanimous decision victory over Jack Culcay in April.
Who takes the win? Our experts make their picks.
---
Dan Rafael
ESPN.com
Golovkin by KO
GGG might not be at his peak but he's still a very formidable fighter with crushing power. Derevyanchenko is a good contender and figures to hang in there for a while but this one ends like most GGG fights -- in a knockout. GGG by mid-round KO.
---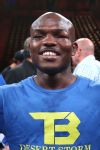 Timothy Bradley Jr.
ESPN boxing analyst/former champion
Golovkin by TKO
Sergiy will come very prepared and will provide some resistance against GGG. There will be some rocky moments for Golovkin early but his persistence, power and experience will prevail. GGG with a late stoppage inside 10 rounds.
---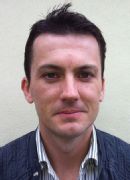 Nick Parkinson
ESPN UK
Golovkin late TKO
Golovkin's power will eventually take its toll after some stubborn resistance from Derevyanchenko. GGG may adopt a more patient and attritional approach to get the job done.
---
Teddy Atlas
ESPN boxing analyst
Golovkin by KO
Derevyanchenko showed his good game against Jacobs while also showing a lack of defense that will not bode well for him against Golovkin. GGG's straight punches beat his wide ones and lead to a late-round stoppage for Golovkin.
---
Nigel Collins
ESPN.com
Golovkin by unanimous decision
Derevyanchenko is good enough to give Golovkin a competitive fight, but not good enough to beat him. It won't be as close as Derevyanchenko's split decision loss to Daniel Jacobs. Golovkin is quicker, punches harder and is a superior boxer.
---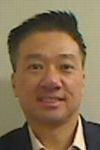 Steve Kim
ESPN.com
Golovkin by TKO7
This is a fight that will really tell us where a 37-year-old Golovkin is, as he is facing a legitimate top 10 middleweight. Derevyanchenko brings a very favorable style for GGG. He wont be hard to find, and he's not that mobile or that quick. And with that, Golovkin will be able to land his jab early and often, then break down Derevyanchenko and score a seventh-round TKO.
---
Eric Raskin
Showtime Boxing
Golovkin KO11
I don't hesitate to pick GGG to win; I don't see any reason to believe he's in steep decline, and provided I'm right about that, he's a notch above Derevyanchenko in every way. The question is whether he can still knock out a world-class middleweight, something he hasn't done in four years. I see Golovkin going to the body effectively and wearing Derevyanchenko down, wanting the KO, going all out for it, and forcing the stoppage in the late rounds.
---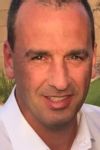 Charles Moynihan
ESPN bureau producer
Golovkin by KO4
This is a statement fight for Golovkin. Word of his demise is greatly exaggerated. Fourth-round KO.
---
Salvador Rodriguez
ESPNdeportes.com
Golovkin by TKO11
Golovkin needs to make a statement in his first title fight in more than a year by knocking out Derevyanchenko on Saturday. I think GGG has the tools to dictate the fight. It won't be easy, but Derevyanchenko has the style that best serves GGG. It should be a knockout in the last third of the fight for Golovkin.
---
Bernardo Pilatti
Boxing analyst
Golovkin by KO
Golovkin is adapting to a different style of boxing imposed by his new trainer Johnathon Banks. He showed some changes in his last fight against Steve Rolls, but he wasn't consistent enough and returned to his usual, aggressive style mid-fight. Against Derevyanchenko the same will happen. It could be a little complicated for GGG in the first few rounds, but he will adjust and punch his way to a stoppage win.
---
Jorge Eduardo Sánchez
ESPN Deportes boxing host
Golovkin by KO
Derevyanchenko is a strong and experienced fighter who will give Golovkin trouble in the first few rounds. However, his style will cause the exchanges to be brutal, and in that area no one has proven to be more aggressive than GGG.
---
Your take: