THIS YEAR'S MLB draft, starting on June 5, will be the 50th annual pickfest. That offers us the chance to take a look at half a century of lessons learned. Or in the Cubs' case, lessons not learned.
What we've learned
With the first pick in the 1965 draft, the A's took Rick Monday, who became a two-time All-Star 
with a respectable .804 career OPS. That started the best first-round run of any team, as measured by WAR per pick. On the other side, by the same measure, the Cubs have the worst draft record. In 1998, they selected Corey Patterson at No. 3, passing up CC Sabathia and J.D. Drew. Hey, any team can have a bad half-century.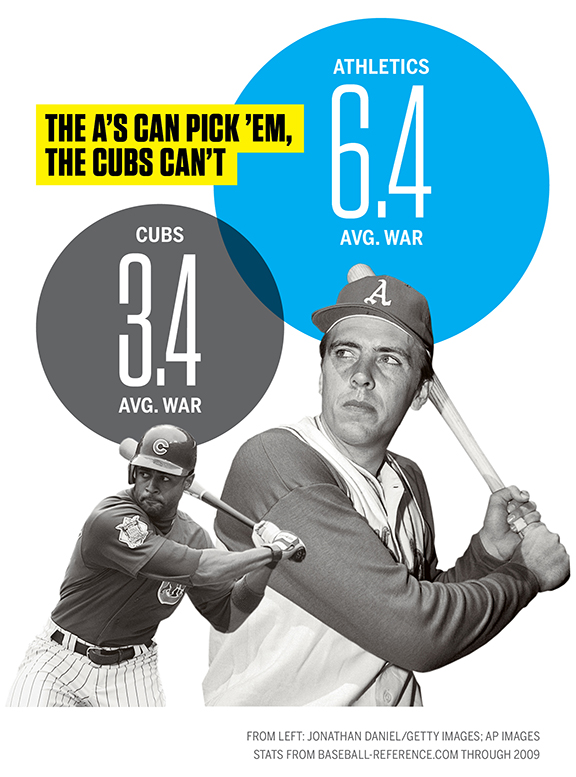 ---
Patterson's failure aside, it's important for teams to get the highest pick possible. And since draft order is determined by inverting the standings, you can win for losing: The first four-plus decades of the MLB draft show that players picked at the very top produce an average career WAR markedly higher than mid-to-late-first-round picks.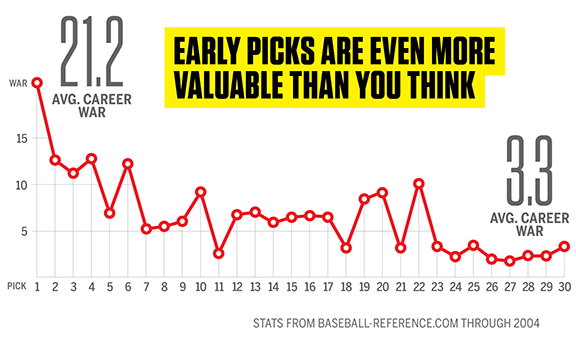 ---
Here's another reason the tanking Astros-who for the third straight year own the No. 1 overall pick-may soon appear as smart and perpetually promising as the Rays and Nationals, who not so long ago executed their own scorch-the-earth-now, play-for-tomorrow campaigns.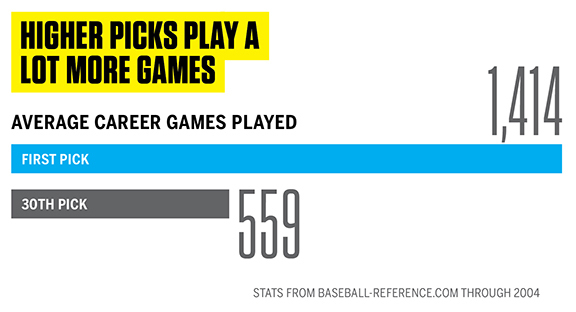 ---
Logic would dictate that players from the South, where baseball is played year-round, would be better bets in the first round. Nope. Southern players actually fail to make the majors at a higher rate.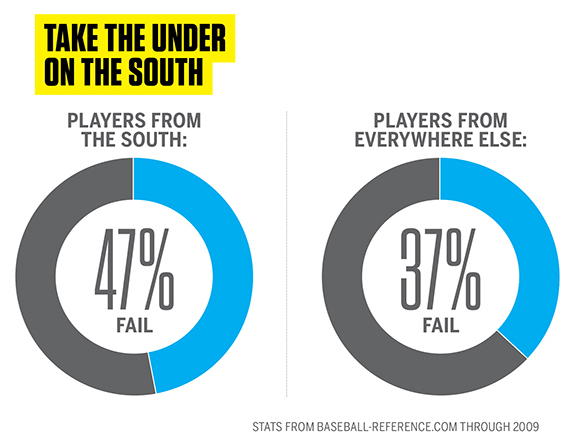 ---
What to watch for now
If any MLB team doesn't know whom to select in the first round, the answer is almost always: the college kid. See for yourself.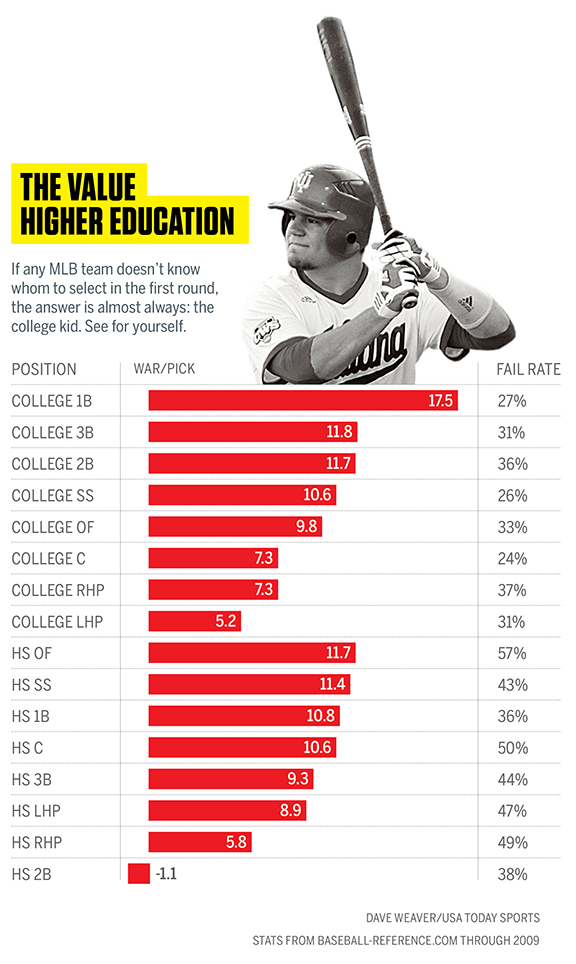 ---
Draft experts predict that hard-throwing high school pitchers 
Brady Aiken and Tyler Kolek will go in the top three, but history says the smart pick is Indiana University's Kyle Schwarber, a first baseman, the most productive position in the draft. He also plays catcher, which has the lowest fail rate of any collegiate 
position. Schwarber is projected to go in the middle of the first round, but if he lasts a little longer, the A's are lurking at No. 25.
Follow The Mag on Twitter (@ESPNmag) and like us on Facebook.