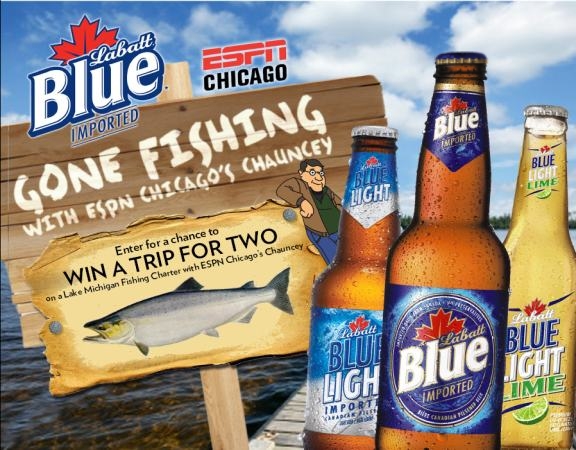 Hey fishing fans! Wanna win a trip for you and a guest to fish on Lake Michigan with me? Then enter Labatt Blue's Gone Fishin' promotion with yours truly, Chauncey!
Here's what you do:
• Visit your local participating Labatt Blue retailer including area Binnys Beverage, Strack & VanTil, Ultra Foods and Jewel Osco stores
• Find the Labatt Blue display
• Text the special keyword to 33776 and you're entered!
Brought to you by Labatt Blue, Raise It Up!
Please enjoy responsibly. Must be 21 of age to enter. Click here for official rules.