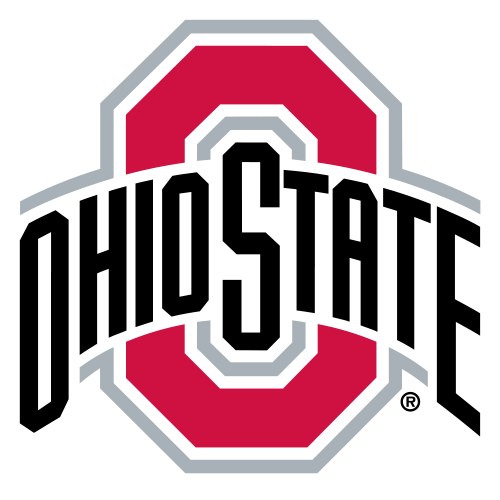 | | 1 | 2 | 3 | 4 | T |
| --- | --- | --- | --- | --- | --- |
| OSU | 7 | 10 | 0 | 0 | 17 |
| ILL | 0 | 0 | 0 | 10 | 10 |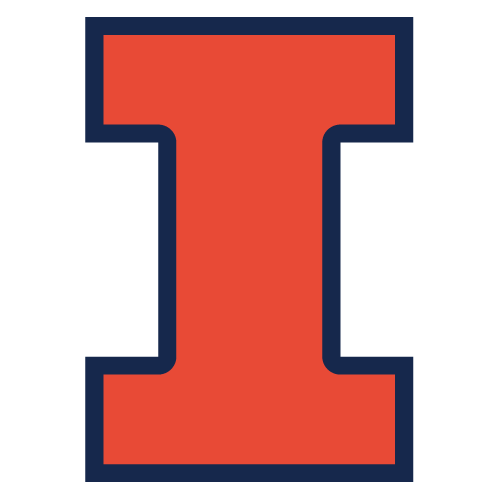 Valiant effort from Illini falls short of upset vs. Buckeyes
CHAMPAIGN, Ill. (AP) -- Ohio State started comfortably and appeared in control. By the end, the top-ranked Buckeyes were getting their first real scare of the season.
"I don't know what (being the) overwhelming favorite does for us. It doesn't spot us any points, or get us any first downs," Buckeyes coach Jim Tressel said Saturday after his team built a 17-point halftime lead and hung on to beat stubborn Illinois 17-10.
No one likes moral victories, but…

width=8 rowspan=2> 

src="http://www.espn.com/i/teamlogos/ncaa/med/trans/356.gif" width=80 height=80

border=0 alt="Illinois Fighting Illini">

size="-2" color="#666666">

Despite only a one-win improvement (so far) from last year's winless trip through its Big Ten schedule, Illinois is showing wide-ranging signs of program development. Could you have imagined last year's squad staying with the No. 1 team in the nation for four full quarters? Progress may not be showing up in the win-loss column just yet, but Ron Zook seems to have his team headed in the right direction. Illinois' Big Ten numbers, from last year and this:

2005
2006

W-L

0-8

1-5

PPG

11.8

18.0

Opp. PPG

43.9

25.2

PPG margin

-32.1

-7.2

Rush YPG

148.0

167.3
"So what does it say that we got taken against the wall? Everybody can get taken against the wall," Tressel said.
The Buckeyes (10-0, 6-0, Big Ten) had won each of their first nine games by at least 17 points, but let this one get close, just as rival Michigan did earlier in the day against Ball State.
"A win is a win any which way you look at it," said Ohio State quarterback Troy Smith, who threw for only 108 yards. "Whether you score 50 points or 17 - not the way you want to - who cares? We won today and will continue to grow."
Rashard Mendenhall's 3-yard TD run with 1:40 to go brought Illinois within seven and after Ohio State's Brian Robiskie's recovered an onside kick the Buckeyes couldn't run out the clock.
"I told the guys on Thursday it's going to come down to an onside kick. It's a critical play," Illinois coach Ron Zook said. "When I saw the ball in the air I really thought we were going to get it, but it wasn't meant to be."
A.J. Trapasso's 55-yard punt gave the Illini (2-8, 1-5) got the ball at its own 2 with four seconds left and 98 yards to go. But there was no miracle. The Illini completed a short pass to Derrick McPhearson, who lateraled to E.B. Halsey, who lateraled it back to McPhearson, who was ruled out of bounds at the 19, even though he lateraled once more.
Illinois didn't play like a team that has lost five straight. The Illini clamped down on the Buckeyes' running game and did a stellar job of containing Smith. The Heisman Trophy contender completed 13 of 23 passes and rushed for 37 more on 11 carries. He was sacked three times.
Illinois had a 233-224 advantage in total yards and held Ohio State to its fewest points, total yards and passing yards this season.
"We knew, as a team, they were pretty much going to give us everything. This was pretty much their shot of doing something big, ending their season on a positive note, knocking us off," Smith said.
Short TD runs by Chris Wells and Antonio Pittman gave the Buckeyes a halftime lead.
"When the No. 1 team in the country comes in, it's a great challenge," Illini defensive tackle Chris Norwell said. "I think we just basically executed better in the second half."
Trailing 17-0, the Illini moved into Ohio State territory in the fourth quarter for the first time all game.
A 13-yard run by Mendenhall and a pass interference call on a flea-flicker gave the Illini the ball at the 11 but they settled for a 27-yard field goal by Jason Reda.
When Kevin Mitchell intercepted Smith with just under five minutes left, the Illini had another chance but Ohio State linebacker James Laurinaitis intercepted it right back.
Illinois freshman quarterback Juice Williams, who struggled against a Buckeyes defense that was allowing just over seven points a game, was replaced late in the third quarter by Tim Brasic.
Brasic helped the Illini get the field goal, but Williams returned late in the fourth and marched his team to the Buckeyes 35 with a 24-yard pass to Jeff Cumberland. When William took a hard hit from Laurinaitis, he had to leave the game and Brasic was called back in
Brasic hit a 12-yarder to Cumberland that set up Mendenhall's TD.
But Illinois couldn't finish off what would have been one of the biggest upsets in Big Ten history, and the Buckeyes stayed on track for a huge game with No. 2 Michigan on Nov. 18 in Columbus. If Ohio State and Michigan can stay unbeaten next week, the winner of their season finale would play for the BCS national title on Jan. 8 in Arizona.
Michigan nearly blew a big lead at home Saturday, hanging on to beat Ball State 34-26.
Smith was 4-of-5 for 42 yards and Pittman carried six times for 24 yards as the Buckeyes took the opening kickoff and moved methodically behind their balanced attack 80 yards on 14 plays. It looked like it would be an easy day when Chris Wells bulled into the end zone on fourth-and-1 from the 2.
But the Illini buckled down, especially against Pittman, who finished with 58 yards on 32 carries.
A turnover put Ohio State in position for Pittman's 1-yard TD run and Aaron Pettrey kicked a 50-yard field goal to make it 17-0.