ROSE BOWL GAME PRESENTED BY CITI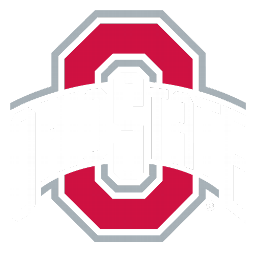 | | 1 | 2 | 3 | 4 | T |
| --- | --- | --- | --- | --- | --- |
| OSU | 10 | 6 | 3 | 7 | 26 |
| ORE | 0 | 10 | 7 | 0 | 17 |
Ohio State ends BCS struggles, captures first Rose Bowl win since '97
PASADENA, Calif. -- Terrelle Pryor jumped on a golf cart and rode up the Rose Bowl Game presented by Citi tunnel in his grass-stained uniform, heading out to pick up a trophy. A clutch of departing Ohio State fans caught sight of his No. 2 jersey and let loose the sort of wild cheer Pryor always imagined would be the soundtrack to his career.
Ohio State's bowl woes were over, thanks to a quarterback who finally played up to his enormous potential -- and a sturdy defense that grounded Oregon's high-flying offense.
Pryor passed for a career-high 266 yards and two touchdowns, rushed for 72 more and threw a 17-yard scoring pass to DeVier Posey with 7:02 to play, ending the No. 8 Buckeyes' three-game BCS skid with a 26-17 victory over No. 7 Oregon on Friday.
"I just wanted to come out and show I can be a complete quarterback," Pryor said.
From the opening days of bowl preparation, Pryor's teammates sensed a new focus in their sophomore leader, whose much-publicized recruitment had led to two solid seasons, but not the transcendence many expected from the mobile passer. With a Rose Bowl effort that evoked memories of Vince Young's breakout performance in the same stadium four years ago, Pryor shook off his early mistakes and led the Buckeyes (11-2) confidently through a tense fourth quarter.
Turns out nothing was wrong with the Buckeyes' sophomore quarterback that winning the Rose Bowl couldn't cure.
"I think he wanted to have a game that puts him out there in the national ranks, puts him on the map," said receiver Dane Sanzenbacher, who had nine catches for 64 yards. "You could see it with Terrelle in the huddle. He kept his poise and kept us moving. It's something we see in practice all the time, but everybody else can see it now, too."
Even with two Big Ten titles and two wins over Michigan, Pryor hadn't matched his hype until this steady, sometimes spectacular performance on the biggest stage of his career. His frustrations with the sometimes-staid Ohio State offense evaporated with a surprisingly wide-open game plan against Oregon (10-3), taking advantage of his legs and arm.
"As a quarterback, you don't like running the ball," Pryor said. "It's kind of like being selfish. We have great running backs, and they need to get the ball, too. ... Whatever we need, I'll do it. That's what it's about on offense."
With Ohio State nursing a two-point lead in the fourth quarter, he took charge during a 13-play, 81-yard drive eating up more than six minutes -- part of the Buckeyes' Rose Bowl-record 41:37 time-of-possession advantage.
After arriving in Los Angeles, Pryor disclosed he'd been playing with a partially torn knee ligament, and he came up limping early in the game. But Pryor said the knee didn't bother him, and you sure couldn't tell by the way he played.
Pryor converted a third-and-13 play near midfield with about nine minutes to play on a 26-yard catch by tight end Jake Ballard, who leaped high to snatch it. After another third-down conversion, Posey made an impressive TD catch, turning both directions and snagging Pryor's pass away from his body before tumbling over the goal line.
"I guess everybody knows he can throw now," Ballard said with a grin.
Posey had eight catches for 101 yards, and Brandon Saine caught an early TD pass for the Buckeyes, making their first Rose Bowl appearance since 1997.
Yet Ohio State's defense did much of the work, limiting the Ducks' no-huddle offense to its worst passing game of the season. Jeremiah Masoli threw for just 81 yards and LaMichael James rushed for 70. A series of big plays and kick returns by Kenjon Barner kept the 96th Rose Bowl close until Pryor sealed it.
"When I saw him in high school, he was a man amongst boys, and at times tonight, he looked like a man amongst boys," said Oregon rookie coach Chip Kelly, who recruited Pryor in Jeannette, Pa. "He certainly beat us on how he threw the ball."
Oregon made a remarkable comeback from its season-opening loss to Boise State to win its first Pac-10 title since 2001, but the Ducks haven't won the Rose Bowl since the game's third edition in 1917, back when the Granddaddy of Them All was a toddler.
Masoli's 1-yard TD run put Oregon up 17-16 early in the third quarter, but the Ducks' powerful offense never scored again. Oregon ran for 179 yards, the second-most allowed by Ohio State this season, but the Ducks were one-dimensional. Oregon, in its first Rose Bowl since 1995, had scored at least 37 points in its previous six games.
"Definitely the whole night we were just a little bit off," said Masoli, who was 9 for 20. "We didn't really open up the playbook regarding the air attack. I don't know why. I wasn't calling the plays."
After Oregon's Morgan Flint missed a 44-yard field goal -- his first miss since Oct. 3 -- Pryor drove the Buckeyes one more time, finishing with emphasis by gaining a first down with a 12-yard run right after Oregon called its final timeout.
"T.P. took this game seriously, at a whole different level," Ohio State defensive lineman Doug Worthington said. "He was amazing with his arm and his legs. On the defense, we were just trying to get the ball back to him to make plays."
LeGarrette Blount scored an early touchdown for the Ducks, but the once-suspended tailback also fumbled out of the end zone in the third quarter, ending a potential scoring drive.
The cheers Blount received on the way on and off the field highlighted a tumultuous season for the bruising tailback, who was suspended for eight games after punching a Boise State player in frustration after the Ducks' season-opening loss.
Ohio State marched 19 plays for a short field goal 1:05 before halftime, and Ross Homan's 20-yard interception return moments later put the Buckeyes in position for Aaron Pettrey's 45-yard field goal at the gun to make it 16-10.