| | 1 | 2 | 3 | 4 | T |
| --- | --- | --- | --- | --- | --- |
| PSU | 7 | 7 | 0 | 0 | 14 |
| OSU | 3 | 0 | 14 | 21 | 38 |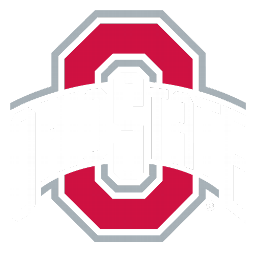 Devon Torrence returns interception for TD to help Ohio St. edge Penn St.
COLUMBUS, Ohio -- As the Ohio State Buckeyes left the field trailing 14-3 at halftime on Saturday, their fans really let them hear it.
By the end of the game, those boos had turned to cheers.
Devon Torrence tipped and snagged an interception and returned it 34 yards for the go-ahead touchdown, and the Buckeyes (No. 9 BCS, No. 8 AP) ran off the final 35 points for a 38-14 win.
"We know how much our fans are obsessed with Ohio State football," said wide receiver Dane Sanzenbacher, who caught a ricochet off a defender for a quirky 58-yard score in the 21-0 fourth quarter. "Booing us? I probably would have booed us."
Travis Howard added another interception and brought it back 30 yards for a TD, also in the fourth.
"Obviously, I didn't pay attention to it," defensive end Cameron Heyward said of the boos. "It's going to happen. But we had to respond in the second half."
They certainly did. The two defensive scores gave Ohio State six interception returns for touchdowns in the last seven meetings with Penn State (6-4, 3-3 Big Ten).
The victory sent the Buckeyes (9-1, 5-1) into a critical showdown at Iowa next week tied for first place in the conference with Michigan State and Wisconsin.
Instead of win No. 401 for Nittany Lions coach Joe Paterno, the second-half scores tagged him with his 133rd loss.
"There were a lot of things involved," he said of his team's second-half collapse. "I didn't think they [the Buckeyes] did much different in the second half."
The comeback from an 11-point deficit was the biggest in coach Jim Tressel's 10 years in Columbus.
"They played their fannies off in the second half," Tressel said of his Buckeyes. "I'm awfully proud of them."
The game swung on one play.
With a 14-10 lead on second-and-9 at the Nittany Lions 37 midway through the third quarter, Penn State quarterback Matt McGloin fired a pass into the left flat meant for Michael Zordich. Torrence, a former outfielder in the Houston Astros system, had slipped off coverage of another receiver, sliding inside and streaking in front of Zordich.
"I saw it and jumped it," Torrence said. "I had to tip it to myself."
He flicked the ball up in the air once, juggled it off his shoulder and then finally collected it, racing for the touchdown and a 17-14 lead.
"He kind of baited me," McGloin said. "At first he was rolling with Derek [Moye] and he came off. He just made a nice play."
Ohio State then forced a punt and on second-and-23 from his own 42, Buckeyes quarterback Terrelle Pryor lobbed an arching pass down the middle of the field for DeVier Posey, with D'Anton Lynn and Drew Astorino pounding him as the ball arrived. But the ball squirted directly to Sanzenbacher trailing the play.
Lynn stood, hands on his hips, stunned as the Buckeyes celebrated in the end zone.
Howard then stepped in front of McGloin's pass to end any drama.
Pryor, who was 8 of 13 for 139 yards with one interception and two scores, also hit Jake Stoneburner with a late TD pass.
The Buckeyes, down 14-3, were pinned deep in their own territory in the third quarter. But they covered 96 yards -- actually 98 because they had a false start penalty before they ran a play. For the most part, they stayed on the ground, with Boom Herron, who had a career-best 190 yards on 21 carries, going the final 5 yards through a gaping hole for a TD.
Then came the interception that flipped the game.
Tressel improved to 27-4 in November games as Ohio State's head coach -- and 3-4 in the week after a bye.
The Nittany Lions, angry that they were listed as 2 1/2-touchdown underdogs, appeared to be the team that was rested and focused early.
McGloin, who finished 15 of 30 for 159 yards with the two interceptions, hit Justin Brown on a 23-yard score and Moye on a 6-yarder. They were the first touchdown passes Penn State had thrown in Ohio Stadium since joining the Big Ten in 1993, and gave the Lions the most points they've scored there in that span.
Torrence's return helped the Buckeyes forget about the ugly first half and the torrent of boos.
"The halftime locker room was not a fun place," Tressel said. "But it was not a place that looked like there was any quit in anybody."