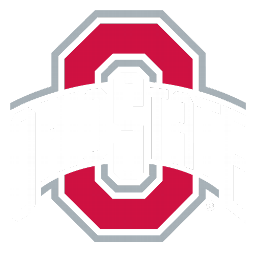 | | 1 | 2 | 3 | 4 | T |
| --- | --- | --- | --- | --- | --- |
| OSU | 24 | 7 | 21 | 0 | 52 |
| CAL | 14 | 6 | 7 | 7 | 34 |
Kenny Guiton starts for hurt Braxton Miller, throws 4 TDs for Ohio St.
BERKELEY, Calif. -- Kenny Guiton waited until his fifth year at Ohio State to get his first start. Two plays into the game, he was already in the Buckeyes' record book.
Guiton threw three of his four touchdown passes in the first six minutes, including a school-record 90-yarder to start the onslaught, and No. 4 Ohio State rolled to its 15th straight victory, 52-34 over California on Saturday night.
"That's pretty cool," Guiton said. "I'm in my fifth year, getting my first start. It's a blessing."
Guiton got the start in place of injured Braxton Miller, and there was no drop-off in performance for the Buckeyes (3-0). He connected with Devin Smith on the deep ball on Ohio State's second offensive play -- the longest from scrimmage in school history.
He added a 47-yard touchdown to Smith and a 1-yarder to Chris Fields on fourth-and-goal as Ohio State jumped out to a 21-0 lead over the Golden Bears (1-2) less than halfway through the first quarter.
Guiton completed 21 of 32 passes for 276 yards and added 92 yards rushing to lead the Buckeyes.
"He's a very good distributor," coach Urban Meyer said. "He gets the ball to the right people at the right time. What I was more impressed with with him were the downfield throws. Those were right on the dot, a few of them, and Devin Smith made some excellent catches."
Jordan Hall added 168 yards on the ground and three touchdowns as Ohio State extended the longest winning streak in major college football by outgunning the Bears in a high-paced offensive game.
With both teams running no-huddle offenses for much of the game, the defenses were scrambling as the teams combined for 86 points, 11 touchdowns and 1,111 total yards on 177 plays.
Cal's prolific freshman quarterback Jared Goff just missed his third straight 400-yard game to begin his career, going 31 for 53 for 371 yards with three touchdowns.
But he also lost a fumble and threw an interception in the first quarter to put the Bears in an early hole they could never escape.
"I felt like we had a good chance to make some plays early on," Goff said. "We kind of fell behind the eight ball there going down 21-0. That kind of hurt. But I was proud of the way we fought back. We never quit."
Goff got little help from the running game or defense. Brendan Bigelow, who rushed for 160 yards and two touchdowns on four carries last year against Ohio State was held to 39 yards on 11 carries in the rematch.
Cal's injury-ravaged defense has allowed at least 500 yards every game this season under first-year coach Sonny Dykes and even the opportunity to face a backup quarterback in Guiton couldn't change that pattern.
"I don't think we're that far off," Dykes said. "We're a very young football team. If you just compare the roster in terms of starters, I think we had two seniors that started for us today. I think they had like 14, 15. That's a big difference. We just got to group up. We've got to improve. That falls on us as coaches to coach better and bring our players along and put them in a good position to be successful."
Guiton had thrown just 26 career passes before stepping in during the first quarter last week against San Diego State when Miller left with a sprained left knee. Miller practiced sparingly this week but was unable to play in the game, giving Guiton his long-awaited shot as a starter.
He was ready, and on his second play found Smith behind safety Damariay Drew for the 90-yard play that delighted the thousands of scarlet-clad fans who made up nearly half of the crowd at Memorial Stadium.
"Devin has world-class speed," Guiton said. "Sending him on deep routes in man coverage, we're going to try to exploit that. I saw him beat his man and I tried to lay it up for him. He ran under it and he can do the rest."
That started an action-packed opening quarter that featured 38 points, three turnovers and 445 yards of offense between the two teams.
Despite that fast start, the Buckeyes only led 31-20 at the half as Goff threw a pair of TD passes and Dykes pulled out all the stops.
On fourth-and-8 late in the half, Dykes appeared to send the punting unit out. But Goff, who wears the same number as punter Cole Leininger, lined up in punt formation and threw an 11-yard pass to Stefan McClure that set up Vincenzo D'Amato's 43-yard field goal on the final play of the half.