MOUNTAIN WEST FOOTBALL CHAMPIONSHIP GAME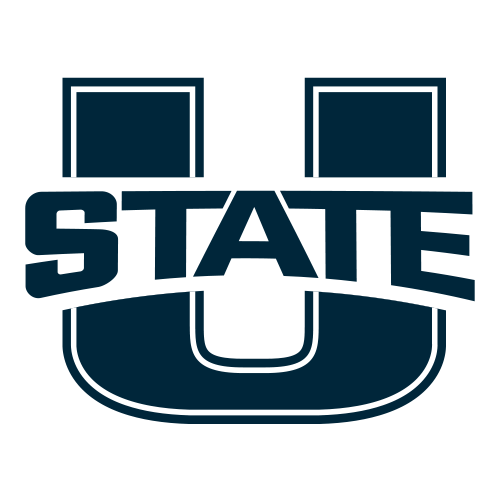 | | 1 | 2 | 3 | 4 | T |
| --- | --- | --- | --- | --- | --- |
| USU | 0 | 7 | 0 | 10 | 17 |
| FRES | 3 | 14 | 7 | 0 | 24 |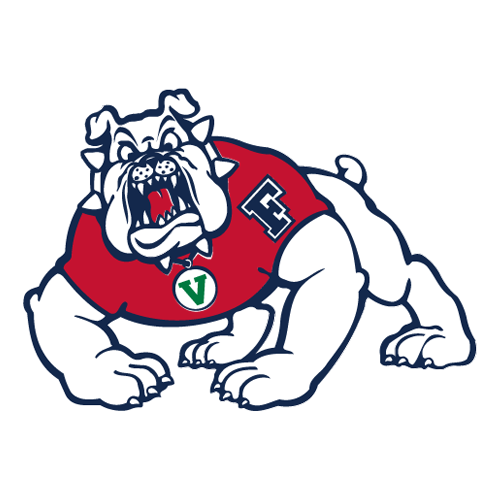 Derek Carr tosses 3 TDs as Fresno State rebounds to win MW title
FRESNO, Calif. -- In a season defined by overcoming long odds, Utah State came up just short in the conference championship game.
Third-string quarterback Craig Harrison threw an interception deep in Fresno State territory in the final minute and the Aggies lost the inaugural Mountain West title game 24-17 to the 24th-ranked Bulldogs on Saturday night.
"It's a tremendous group of young men," Utah State coach Matt Wells said. "The thing that I'm proud of is they continue to move this program little by little, step by step. They earned the right to be in this game."
Few expected the Aggies (8-5) to make it this far after they started the season 3-4 and lost star quarterback Chuckie Keaton and four other offensive starters to season-ending injuries.
But with a dominating defense that held Derek Carr and the high-powered Fresno State offense in check, Utah State won the Mountain Division by winning the final five regular-season games and nearly overcame a 24-7 fourth-quarter deficit in the championship game.
"We've just got a lot of fighters, kids who continue to play," Wells said. "There's never any quit. We don't have to say don't quit, keep fighting. They do it anyway."
Even after losing another quarterback to an injury when Darell Garretson was knocked out on a helmet-to-helmet hit by Dalen Jones early in the fourth quarter.
Receiver Bruce Natson took a direct snap and ran 10 yards for Utah State's first offensive score. The Aggies then recovered the ensuing onside kick, leading to a field goal by Nick Diaz that made it 24-17 with 9 minutes to play.
But the Aggies couldn't get another score. Ejiro Ederaine sacked Harrison on fourth-and-7 from the Utah State 41 with 2:47 to play, and Jones intercepted a pass from Harrison at the Bulldogs 17 with 58 seconds left.
"That's the way we know how to play, getting sacks, getting turnovers, playing physical," Bulldogs safety Derron Smith said.
That's not how the Bulldogs (11-1) played last week when they lost 62-52 to San Jose State, dashing any hopes of a BCS bid. But the defense responded Saturday with one of its best performances of the season. Fresno State had eight sacks, knocked out Garretson and stopped three fourth-down tries.
With Carr providing enough offense by throwing for 404 yards and three touchdowns, the Bulldogs earned their first outright conference title since winning the Big West in 1989.
"This is a big reason why I came back," Carr said. "I wanted to win an outright championship. Sharing a title was great. As a competitor that wasn't enough. We wanted to come back and finish this thing right."
The defensive performance came a week too late to get Fresno State into the Fiesta Bowl. Instead, the Bulldogs are headed to the Las Vegas Bowl, where they could take on Southern California.
The Aggies appear headed to the Poinsettia Bowl.
Carr broke older brother David's single-season school record for touchdown passes (46) and yards passing (4,839) in his final game at Bulldog Stadium. With two more TD passes in the bowl game, Carr will be the fifth quarterback in FBS history to reach 50 in a season. He also needs 125 yards to reach 5,000 on the season.
The Aggies came into the game as the top defense in the conference and played that way, forcing a pair of fumbles in the first half and intercepting Carr twice in the third quarter. The defense even provided the first score for Utah State on Jake Doughty's 86-yard fumble return in the closing seconds of the half.
"That's the toughest defense I've ever faced," Carr said.
But the Aggies' injury-depleted offense injuries couldn't take advantage.
"When things aren't really going our way, we're not a team that points fingers at each other," said safety Matt Suite, who had two interceptions. "We say, `Let's go, I have your back."
The Aggies went three-and-out after Carr's first interception and then were stopped on fourth-and-1 following the second when Joey DeMartino was stuffed for no gain.
Carr then drove the Bulldogs down the field, converting a fourth-and-10 with a 20-yard pass to Isaiah Burse before finding Davante Adams for a 3-yard TD pass to make it 24-7. That was Adams' 23rd TD catch of the season.
After a surprisingly sluggish start on offense with just one field goal in the first quarter, Fresno State seemed to take control in the second. Carr threw TD passes to Marcel Jensen and Burse, and the defense harassed Garretson with four sacks to build a 17-0 lead.
After Diaz missed a 42-yard field goal for Utah State in the final minute of the half, Carr drove the Bulldogs down to the 11 and in position for another score. But Marteze Waller couldn't handle a pitch from Carr and Doughty returned it for a score that cut Fresno State's lead to 17-7 at halftime.