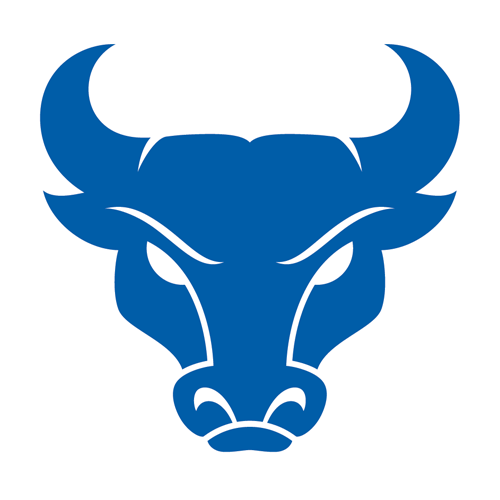 | | 1 | 2 | 3 | 4 | T |
| --- | --- | --- | --- | --- | --- |
| BUFF | 0 | 10 | 0 | 14 | 24 |
| SDSU | 7 | 21 | 14 | 7 | 49 |
San Diego State pounds Buffalo in Potato Bowl
BOISE, Idaho -- San Diego State had its best performance in its season finale.
Behind a swarming defense, an offense fueled by big plays and opportunistic special teams, the Aztecs rolled to a 49-24 victory over Buffalo on Saturday in the Famous Idaho Potato Bowl.
For coach Rocky Long, it's the kind of game he has been waiting for his team to put together all season, a win where all three phases worked together, avoided costly mistakes and took full advantage of the miscues of others.
"I thought that's the best we've played all year," Long said. "We moved the ball well, we caused turnovers. I thought the turnover battle would decide who won and that's exactly what happened. We just happened to be on the right side of that battle."
Takeaways weren't the only factor playing in San Diego State's favor.
Adam Muema scored three touchdowns and rushed for 230 yards, his fourth career game with more than 200 yards on the ground.
Quinn Kaehler threw for two more scores and ran for another in leading an offense that generated 460 total yards. Kaehler, who made his first start in the third game, was 15 of 28 for 211 yards, and his two TD passes helped the Aztecs (8-5, 6-2 Mountain West) pull away early.
Taking advantage of a pair of costly Buffalo turnovers, the Aztecs put up 21 straight points during a 5-minute span in the second and third quarters.
With less than a minute left in the first half, Aztec safety Marcus Andrews intercepted Joe Licata's pass near midfield and returned it to the 25 to set up Kaehler's first TD pass, a 25-yarder to Dylan Denso that put San Diego State up 28-10 heading into halftime.
Buffalo coughed up the ball on the opening kick in the third quarter, setting up the Aztecs at the Bulls 26. Five plays later, Kaehler fired an 11-yard pass to tight end Adam Roberts at the back of the end zone to stretch the lead to 35-10.
The Aztecs won eight of their last 10 games. The bowl victory is the first in the postseason since 2010 when they beat Navy in the Poinsettia Bowl and the first postseason victory outside San Diego city limits since 1969.
For Buffalo coach Jeff Quinn, the turnovers were too much to overcome.
"I've always said, you've got to take great care of the ball, and right then and there, it turned into a three score difference," he said. "It was a very disappointing loss today."
Buffalo (8-5, 6-2 Mid-American Conference), playing in its second bowl game in the team's 100-year history, also was hobbled by an offense that took too long to get rolling and a defense that failed to create its own turnovers.
The Bulls didn't get their first first down until the 10:42 mark in the second quarter. They pulled to 14-10 late in the second quarter when Patrick Clarke kicked a 38-yard field goal.
But the defense, led by MAC Defensive Player of the Year Kahlil Mack, didn't have an answer for Muema and the Aztecs on the following possession. San Diego State marched 67 yards in five plays and scored when Muema sped around left end from 8 yards out.
Moments later, Licata threw his only interception.
"In that situation, I took a risk I shouldn't have taken. That's all on me," said Licata, who was 13 of 30 for 196 yards and was sacked four times.
Bulls running back Branden Oliver had for 114 yards on 28 carries, but the rest of the offense only managed 309 total yards.
Mack, who was the focus of San Diego State's game plan, had just six tackles, as the Aztecs ran the other way or double-teamed him throughout. The Bulls came into the game with a plus-1.3 turnover margin, among the best in the nation. Mack recovered a fumble near midfield in the first quarter, but the offense couldn't capitalize against a defense that pressured Licata and bottled up Oliver early.
San Diego State started the season with three straight losses, but showed throughout an ability to overcome adversity. Three wins came in overtime and the Aztecs came from behind in the fourth quarter to win games.
On Saturday, they didn't need any late-game drama and heroics.
"Guys decided tonight we were going to play up to our abilities and it showed," Aztecs safety Nat Berhe said. "It's kind of sad we didn't play like that all year. But at the same time, I'm glad it happened today."