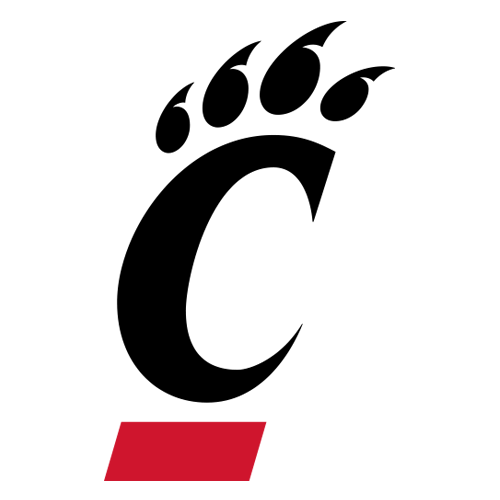 | | 1 | 2 | 3 | 4 | T |
| --- | --- | --- | --- | --- | --- |
| CINCINNATI | 0 | 3 | 3 | 0 | 6 |
| OSU | 0 | 10 | 7 | 10 | 27 |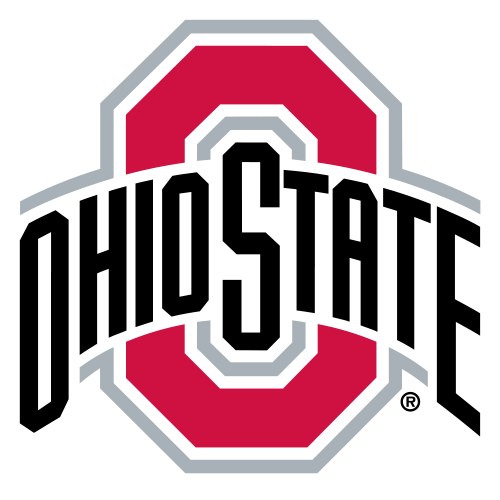 Ohio State relies on defense to tackle Bearcats
COLUMBUS, Ohio (AP) -- Jim Tressel got little joy out of beating
a good friend.
"What I'm excited about is that the game's over," the Ohio
State coach said after the ninth-ranked Buckeyes dismantled
Cincinnati 27-6 Saturday in the debut of Bearcats coach Mike
Dantonio, Tressel's former defensive coordinator.
"It's like playing against family, you know."
Dantonio, who worked for Tressel the last three years, got to
see many of his former players at their best.
"Their defense played very well," Dantonio said. "I respect
Ohio State. They have great players. They play football the way its
supposed to be played.
The Bearcats managed just 238 total yards, converted only five
of 18 chances on third down and never put together an extended
drive.
Ohio State's offense wasn't hitting on all cylinders but still
had more than enough firepower to remain unbeaten against in-state
opponents since 1921.
Lydell Ross rushed for 141 yards and a touchdown as the Buckeyes
used numerous combinations while trying to replace 13 starters from
last year's team that finished 11-2. The inexperience showed at
times.
Justin Zwick, seeing his first substantial playing time at
quarterback, threw two interceptions and had four fumbles in a
rough outing. He completed 14 of 26 passes for 213 yards and a
touchdown. Backup Troy Smith played far less but produced as much,
leading the Buckeyes to scores in two of his three drives while
throwing a touchdown pass.
"The quarterbacks made some good plays," Tressel said, trying
to be optimistic. "They also made some bad errors, especially from
a turnover standpoint, which we won't be able to survive in the
future."
Gino Guidugli -- who almost engineered an upset of Ohio State
during its national championship run two years ago -- was harassed
all day by the Buckeyes' revamped defense. Ohio State played as if
it barely missed three starting linemen, two linebackers and two
defensive backs.
Guidugli completed 17 of 36 passes for 162 yards. He wasn't
sacked but was fed a steady diet of blitzes that resulted in
hurried throws. Cincinnati's running game mustered just 76 yards.
"We definitely needed to convert off those (Ohio State)
turnovers," Guidugli said. "At the same time, we had
opportunities to make a play for a first down or make a play and
score a touchdown. But Ohio State always rose to the occasion."
Ross carried 17 times and scored on a 1-yard run. He gained just
14 yards on his first eight carries before a 68-yard sprint that
set up one of Mike Nugent's two field goals.
After a scoreless first quarter in which Ohio State rushed for
minus-1 yard, the Bearcats took a 3-0 lead after Zwick was stripped
of the ball by Jamar Enzor, who also fell on it at the Buckeyes'
32. Kevin Lovell eventually connected on a 27-yard field goal on
the second play of the second quarter.
Moments later, Ross burst through a hole at his own 20 and found
no one near him, bolting 68 yards.
"We started slower than we wanted -- and I started just as
slow," Ross said. "But in the second half we got into a niche and
started doing what we wanted to do."
Zwick completed passes for 14, 28 and 15 yards before finding a
wide-open Ryan Hamby for a 17-yard score late in the second quarter
to put the Buckeyes ahead 10-3.
Things could have been even worse for Zwick, one of Ohio State's
most highly touted quarterback recruits ever. He fumbled the ball
another time and it bounced directly to teammate Bam Childress. On
the touchdown drive, he threw a pass over the middle that went
through the hands of two Cincinnati defenders before Childress
grabbed it for 28 yards.
"You can't dwell on mistakes," Zwick said. "The two
interceptions weren't bad reads. They were just bad balls. You
can't worry about that and let them get into your head."
Zwick threw interceptions on Ohio State's first two possessions
of the second half.
After Lovell's second field goal for the Bearcats, the Buckeyes
marched 57 yards capped by Ross' 1-yard run for a 17-6 lead. Zwick
hit Childress on an 18-yard pass play that again went between two
waiting defenders, then Ross rambled for 18 more yards to set up
the score.
Smith led the Buckeyes to all their scoring in the fourth
quarter, including a 23-yard fade pass to Santonio Holmes.
"Comfort is a big thing, but being a clear-cut starter is what
we both want," Smith said of the quarterback battle.
Big Ten officials used video replay at the game to review
possession plays, ball position and ball placement, but the new
system wasn't needed to correct any calls nor did it cause any
noticeable delays.