| | 1 | 2 | 3 | 4 | OT | T |
| --- | --- | --- | --- | --- | --- | --- |
| WSU | 12 | 7 | 0 | 7 | 0 | 26 |
| ND | 0 | 3 | 3 | 20 | 3 | 29 |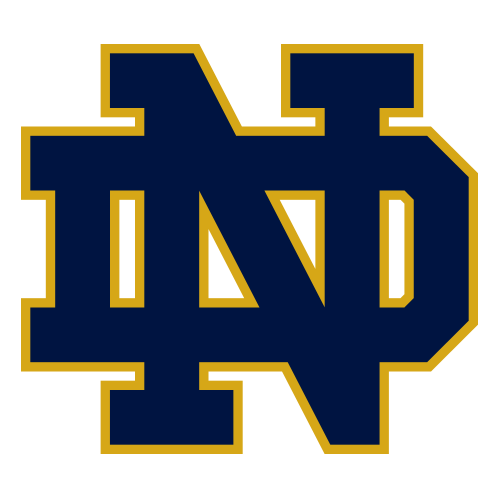 Setta connects on game-winner for fifth field goal
SOUTH BEND, Ind. (AP) -- The West Coast offense finally showed a
spark just in time for No. 19 Notre Dame.
Trailing 19-6 and in danger of losing for the fourth time in six
games dating back to last season, the Irish offense amassed 181
yards of total offense and 20 points in the fourth quarter en route
to a 29-26 overtime win over Washington State on Saturday.
Nicholas Setta kicked a 40-yard field goal in the extra period
as the sea of green cheered wildly at the narrow escape. Setta had
five field goals in the game.
"We're lucky," coach Tyrone Willingham said. "We're
fortunate."
The game had the blueprint of some of the games the Irish won in
getting off to a surprising 8-0 start last year: some luck and some
big turnovers forced by the defense. The difference Saturday: the
Irish offense came through in the clutch.
"We struggled. They came in with a plan, which was to pressure,
pressure, pressure, pressure and they benefited from it for a long
time," Notre Dame offensive coordinator Bill Diedrick said. "But
it cost them a couple of times for some big runs and a couple of
other plays."
Washington State (1-1) jumped out to a 19-0 lead, but Notre Dame
(1-0) chipped away at the deficit. The two fourth-quarter
touchdowns ended a streak of 12 quarters without an offensive
touchdown for the Irish.
The showing still was not the complete performance Notre Dame's
coaching staff had been hoping for since ditching the option last
season for the more open West Coast offense. But it was good enough
to provide the Irish with their biggest come-from-behind win since
beating Southern California 25-24 in 1999 after trailing 21-3 at
halftime.
"We accomplished our goal, which is to win," Diedrick said.
The Irish were helped in their comeback by several Washington
State mistakes. The Cougars had 14 penalties for 118 yards,
including numerous miscues that kept Irish scoring drives alive.
"All through the second half all they had to do was go about 30
yards, so the penalties really hurt us," defensive end Isaac
Brown.
On the opening drive of the fourth quarter, a 32-yard run by
Ryan Grant turned into a 47-yard gain when tackle Josh Shavies was
called for a late hit. But even after the Irish finished the
78-yard drive with a 39-yard field goal by Setta to make it 19-9,
the Irish appeared to have little chance.
The momentum changed abruptly when Troy Bienemann caught a short
pass from Matt Kegel and was hit hard by Vontez Duff, knocking the
ball free. Glenn Earl recovered the ball on the Washington State
25-yard line.
"We needed some things to happen all afternoon," Willingham
said.
It appeared that Washington State wouldn't be harmed by the
mistake when Holiday mishandled a snap and it bounced loose.
Washington State defensive end D.D. Acholonu fell on the ball but
couldn't wrap it up, and Holiday reached under him and pulled it
in. That set up an 11-yard TD pass from Holiday to Rhema McKnight
to make it 19-16.
"That one hurt because that changed the attitude at that
point," Washington State defensive coordinator Robb Akey said.
"But the thing was we survived that and had the opportunity to go
to overtime."
Julius Jones, who missed last year's surprising turnaround
season because he was academically ineligible, scored on a 19-yard
TD run to give the Irish a 23-19 lead. Jones ran for 72 yards on 11
carries, while Holiday was 31-of-34 passing for 149 yards.
The Irish used another turnover to score. Under heavy pressure
from Darrell Campbell, Kegel threw a wobbly pass that Derek Curry
intercepted at the Washington State 35-yard line. The Irish
couldn't mount a drive, though, and settled for a 47-yard field
goal by Setta with 3:03 left.
Washington State drove 80 yards to score with 53 seconds left,
though, to force the overtime. A diving Sammy Moore made a diving
catch into the end zone despite being interfered with on the
34-yard play.
The mostly costly error for the Cougars, though, is they were
not able to capitalize on Notre Dame mistakes. Three Notre Dame
turnovers led to a touchdown and two field goals.
"Our defense took the ball away and gave us opportunities early
in the ball game and we got field goals instead of touchdowns,"
Washington State coach Bill Doba said.
They were also hurt by kicker Drew Dunning, who hit the left
crossbar on a point-after in the first quarter and a 34-yard field
goal in overtime.
Doba, though, said the Irish deserved to win.
"Notre Dame didn't quit," he said. "They had an opportunity
to go down when we had a good lead on them and they just kept
coming back."