| | 1 | 2 | 3 | 4 | OT | T |
| --- | --- | --- | --- | --- | --- | --- |
| NCSU | 0 | 7 | 0 | 17 | 14 | 38 |
| OSU | 14 | 0 | 3 | 7 | 20 | 44 |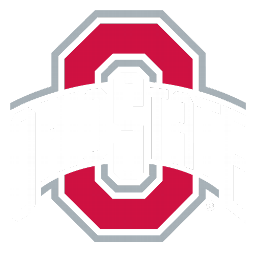 Final N.C. State play stopped inside the one
COLUMBUS, Ohio (AP) _ Craig Krenzel hit Michael Jenkins on a
7-yard scoring pass in the third overtime and No. 3 Ohio State made
a goal-line stand to beat North Carolina State (No. 22 ESPN/USA Today, No. 24 AP) 44-38 on
Saturday.
---
It was the first overtime game in 81-year-old Ohio Stadium,
coming in the old gray horseshoe's 472nd intercollegiate game.
Will Allen barreled into Wolfpack tailback T.A. McLendon on
fourth-and-goal, lowering his left shoulder to stop McLendon just
inches from the end zone as the defending national champion
Buckeyes (3-0) won their 17th consecutive game.
It took several moments for the officials to determine that
McLendon had not crossed the goal line. When they finally signaled
that he had not, the Buckeyes wildly ran around the field,tossing
their helmets in the air in celebration.
McLendon lay where he fell, surrounded by teammates and coaches.
Some protested to the officials as they left the field.
Last Jan. 3, No. 2 Ohio State needed double-overtime to beat
top-ranked Miami 31-24 in the Fiesta Bowl, capturing its first
national championship in 34 years. The Buckeyes also beat Illinois
in overtime a year ago to remain unbeaten.
North Carolina State (1-2) trailed 24-7 with just over 8 minutes
remaining in regulation, but scored on its next three possessions
to force overtime.
Philip Rivers, who completed 36 of 52 passes for 315 yards and
four touchdowns with two interceptions, led the charge. He found
Jerricho Cotchery on a 9-yard score, then after A.J. Davis picked
off Krenzel's pass, Adam Kiker kicked a 24-yard field goal with
5:51 left to cut the lead to 24-17.
North Carolina State pulled even on Rivers' 5-yard scoring pass
to T.J. Williams with 21 seconds left.
The Wolfpack won the coin flip and elected to play defense
first. Ohio State needed four plays to score, with Krenzel
connecting with Ben Hartsock on a 10-yard pass and Mike Nugent
adding the first of two extra-point kicks in overtime.
The Wolfpack countered with a three-play scoring drive, with
Rivers hitting Tramain Hall for the score on second-and-goal from
the 17. Hall went high between Chris Gamble and Nate Salley,
helicoptering to the ground after he was hit, but holding onto the
ball. Kiker added the important point-after kick.
North Carolina State had the ball first in the second overtime,
and scored in three plays on McLendon's pitch-sweep around right
end with Kiker converting the kick.
Krenzel, who completed 26 of 36 passes for 273 yards and career
highs of four touchdowns and three interceptions, then found tight
end Ryan Hamby over the middle on a 2-yard pass. Nugent added the
extra point to tie it at 38-38.
In the third overtime, on third-and-3 at the 7, Krenzel faked a
handoff to Lydell Ross and found Michael Jenkins between two
defenders. Teams are required to go for a 2-point conversion after
the second overtime, with Krenzel's pass for Maurice Hall batted
down by linebacker Pat Thomas.
The Wolfpack benefited from Ohio State mistakes on their final
possession. The Buckeyes _ who finished with five turnovers and 129
penalty yards _ were flagged for offsides, facemasking and
defensive holding as the Wolfpack moved to a first down at the 4.
Rivers kept for 2 yards, then his pass for Hall was wide. Rivers
picked up a half-yard on another keeper before both teams took
timeouts to assess the fourth-down play from just outside the 1.
With four receivers split out wide, McLendon took a pitch from
Rivers and cut back off left tackle. He made contact with
linebacker A.J. Hawk, but it was Allen's shoulder that prevented
him from tying the game.
The Wolfpack held the upper hand in first downs (28-15), yards
(336-317) and had fewer turnovers (4-3) and penalty yards (129-46).
The Buckeyes scored 14 points in the span of four plays and 86
seconds in the second quarter.
After Jenkins scored on a 44-yard pass play from Krenzel, the
ensuing kickoff was high and near the center hash mark where
Richard Washington and Tramain Hall were the deepbacks. As the ball
fell, Washington stumbled into Hall and the ball ricocheted off the
top of his helmet. Allen, racing downfield on coverage, was stunned
to find the ball bouncing near him. He recovered it at the 3.
Three plays later, Ross' second surge up the middle gave the
Buckeyes a 14-0 lead.
Rivers was 6-for-6 passing _ each for more than 10 yards _
including the 11-yard touchdown throw to Cotchery with 18 seconds
left in the half to cut the lead to 14-7.
Rivers ended up setting Atlantic Coast Conference career records
for passing yards, touchdowns and completions.