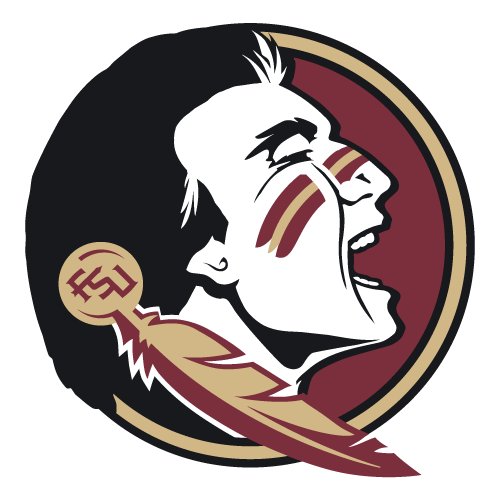 | | 1 | 2 | 3 | 4 | T |
| --- | --- | --- | --- | --- | --- |
| FLORIDAST | 0 | 0 | 3 | 7 | 10 |
| CLEMSON | 3 | 10 | 10 | 3 | 26 |

Tommy Bowden's Tigers trample Bobby's Seminoles
CLEMSON, S.C. (AP) -- Bobby Bowden searched out his son among
Clemson fans calling "Tommy!, Tommy!" and told him what Tommy's
first victory in the Bowden Bowl -- and the Tigers first win ever
over a top three team -- would mean down the road.
"I told him his job ought to be good for another five days,"
Bowden said.
---
"Yeah, that's about right these days," Tommy said, smiling.
The younger Bowden capped a week of wild rumors and speculation about his job security with a 26-10 win over his father and No. 3 Florida State on Saturday night.
And while Papa Bowden chastised the Seminoles (8-2, 6-1 ACC) for
their poor play and foolish mistakes, he saved his strongest
comments for those who want to fire his son.
"I'd like to see Tommy succeed here and, if he doesn't, I think
he'll succeed somewhere else," said Bowden, major college
football's all-time victories leader at 340. "I think he's got the
stuff."
Tommy was four games ahead of Bobby through 80 games, 52 wins to
48, coming into this one. And No. 81 proved that Tommy indeed can
outcoach one of the game's best.
"I think people have to be patient," Bobby said.
Patience was in short supply following Clemson's 45-17 loss at
Wake Forest last week. Most talk centered on how soon Clemson
athletic director Terry Don Phillips should cut the younger Bowden
loose. Will this victory change everyone's thinking?
"That's for the president and the administration to decide how
big this is for me," Tommy said.
Charlie Whitehurst threw for one touchdown and ran for another
as Clemson (6-4, 4-3) snapped an 11-game losing streak to the
Seminoles.
Aaron Hunt added four field goals and the Tigers held the
Seminoles to their fewest points of the season and just 11 yards
rushing.
Just about everyone expected Bobby -- on his 74th birthday, no
less -- to show little mercy as his team tried to wrap up the league
crown and move closer to a championship game.
But the Tigers played as if they didn't want to lose their
coach. And the Seminoles never showed the poise and power they
usually display.
Chris Rix missed his target on several throws and was
intercepted by Tye Hill in the first quarter to end Florida State's
only first-half drive inside Clemson territory.
Down 16-0 in the third quarter at Clemson's 30, Rix threw three
straight passes nowhere near his receivers and the Seminoles
settled for Xavier Beitia's 46-yard field goal. Rix ended 16-for-31
for 194 yards and two interceptions.
"I thought there was entirely too much heat on him," Bobby
Bowden said. "And he was not hot."
Whitehurst continually made the game's biggest plays. A 17-yard
pass to Kevin Youngblood led to Hunt's second field goal from 35
yards out and a 6-0 Clemson lead.
With 2:50 to go in the half, Whitehurst led a 65-yard touchdown
drive -- 51 on a pass to Youngblood. Whitehurst finished it off
himself with a 1-yard scoring run with 15 seconds left that made it
13-0.
Whitehurst, the son of former Green Bay quarterback David
Whitehurst, lofted a pass to a wide-open Derrick Hamilton for a
58-yard touchdown that gave Clemson a 23-3 lead late in the third
quarter.
The Seminoles scored their lone touchdown, a 71-yard reception
from backup Fabian Walker to Chauncy Stovall, with 2:14 left -- far
too late to make a difference.
Many of the same fans chanting "Fire Bowden" last week earlier
at Wake Forest stood and cheered as Tommy crossed through the swarm
of people rushing the field to talk with his father. Both goal
posts were torn down and paraded up the hill and past Howard's Rock
at the stadium's entrance.
The players gave their coach a Gatorade salute as the game
ended. In the locker room, Whitehurst presented Bowden with a game
ball.
"I'm just proud of all the guys," said Whitehurst, who passed
for 272 yards to become the school's all-time single season leader
with 2,682 yards.
Florida State hurt itself with silly penalties.
A pass interference call on cornerback RufusBrown kept one
Clemson field goal drive going. Two Clemson series later,Brown was
about to be flagged for another interference call when defensive
tackle Darnell Dockett inexplicably ran into Youngblood long after
the play ended. Dockett, the team leader with 14 tackles for
losses, was ejected.
Still another Seminoles personal foul gave Clemson a
first-and-goal just before Whitehurst's touchdown run.
Florida State had already clinched a tie for its 11th league
title in 12 seasons. It can wrap up the conference's spot in the
Bowl Championship Series next week against North Carolina.
Clemson had not beaten Florida State since 1989 when Danny Ford
was in his final season with the Tigers.
Memorial Stadium (Clemson, SC)
7:45 PM, November 8, 2003
Coverage: ESPN
Attendance: 81,000
Capacity: 81,500
2022 Atlantic Coast Conference Standings