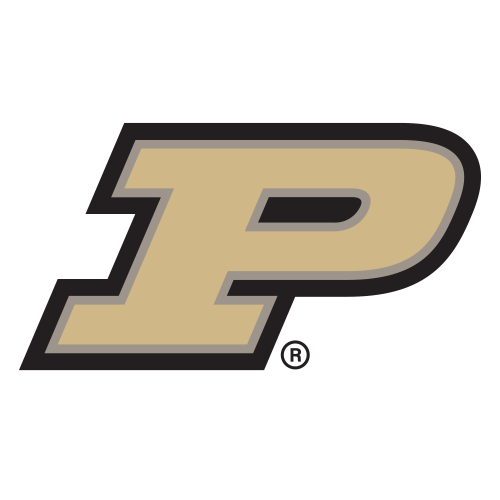 | | 1 | 2 | 3 | 4 | OT | T |
| --- | --- | --- | --- | --- | --- | --- |
| PUR | 3 | 3 | 0 | 7 | 0 | 13 |
| OSU | 0 | 6 | 0 | 7 | 3 | 16 |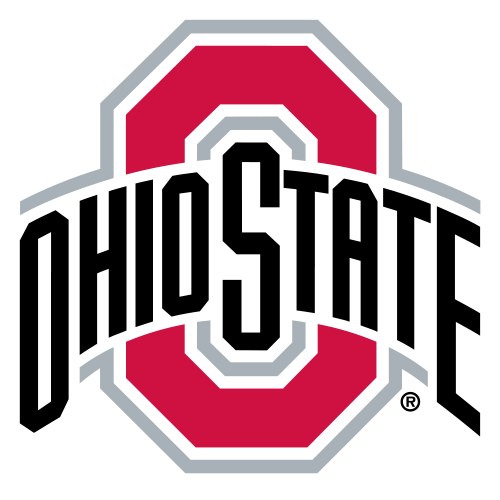 Ohio State narrowly defeats Boilermakers
COLUMBUS, Ohio (AP) -- The snap was good. The hold was good. Ohio
State's luck was really good.
The fourth-ranked Buckeyes pulled another magical escape in a
tight spot Saturday, beating Purdue (No. 10 ESPN/USA Today, No. 11 AP) 16-13 in overtime when
Ben Jones missed a 36-yard field goal on the final play.
---
"It felt good off my foot," Jones said. "Then I looked up
..."
Asked what went wrong, Purdue coach Joe Tiller stared straight
ahead and said, "There was nothing. Nothing. We missed it."
Mike Nugent kicked a 36-yard field goal of his own in overtime,
which ended up giving the Buckeyes their third win of the season
without scoring an offensive touchdown.
The Boilermakers almost blocked Nugent's kick.
"Yeah, the last field goal was tipped," holder B.J. Sander
said. "I think it was No. 59 (linebacker Stanford Keglar). He got
a piece of it. But Nuge is a great kicker and he put it through."
Nugent could have won the game on the last play of regulation,
but Purdue's Bobby Iwuchukwu leaped high to block a 41-yard try.
Despite that failing, Nugent said he and the kick unit were
abundantly confident when they came out for the final time.
"People are really relaxed," he said. "I go out there and I
don't see anyone's eyes open. It's real scary. Everyone's real
confident. We do what we know we can do, we know we should come out
on top."
Jones also shanked a 28-yard attempt in the third quarter with
the game tied at 6.
The victory keeps the Buckeyes (10-1, 6-1) tied with No. 5
Michigan for the Big Ten lead heading into their showdown Saturday
in Ann Arbor. The Wolverines beat Northwestern 41-10 on Saturday.
Purdue (8-3, 5-2) lost its sixth in a row to the Buckeyes in
Columbus. A year ago, the Boilermakers led Ohio State 6-3 with less
than two minutes remaining at home when the Buckeyes' Craig Krenzel
threw a 37-yard touchdown pass to Michael Jenkins on fourth-and-1
for a 10-6 win.
"This is not an easy one," Tiller said.
Ohio State, the defending national champion, kept alive its
streak of winning close calls. The Buckeyes were 7-0 in games
decided by a touchdown or less a year ago and are 5-1 this season --
the lone setback a 17-10 loss in the rain at Wisconsin.
"They have a lot of faith that if we play as hard as we can,
good things will happen," Ohio State coach Jim Tressel said. "Our
guys just keep going."
The Buckeyes edged 32-point underdog San Diego State 16-13
earlier this season on Will Allen's 100-yard interception return
and Nugent's three field goals. They also beat Iowa 19-10 with
Jenkins returning a punt for a touchdown and Nugent adding four
field goals.
Backup defensive end Mike Kudla pounced on Kyle Orton's fumble
in the end zone with 11:23 left in the fourth quarter to finally
break the tie and put the Buckeyes in front 13-6.
Orton, who completed 27 of 47 passes for 249 yards without an
interception, was sandwiched between Ohio State linemen Tim
Anderson and Will Smith near the goal line on third-and-7 from the
Purdue 8. Anderson reached out and pulled Orton's arm loose from
the ball and Kudla scrambled in to fall on the ball.
"I was a little wide-eyed," Kudla said of his first collegiate
points.
The Boilermakers punted on their next possession, then took over
at their own 8 with 6:48 left. With Orton completing passes of 28
yards to Jerod Void, 18 yards to Kyle Ingraham and 12 yards to
Anthony Chambers -- and also running for a pivotal 18-yard gain --
the Boilermakers drove to a first down at the Ohio State 11.
Orton then took the snap out of a shotgun set, pump-faked a pass
to the left, and handed off to Void who skirted right end untouched
for the touchdown with 4:36 remaining to tie the game.
Purdue's defense forced Ohio State to punt, and the Boilermakers
had a first down at their own 31 with 1:45 left. Orton, however,
fumbled a shotgun snap without any contact and Void inadvertently
kicked it forward, with Anderson recovering for the Buckeyes to set
up a last threat.
"I just took my eye off the ball," Orton said. "I just
dropped it. My fault."
After Iwuchukwu blocked Nugent's last-second kick, Purdue won
the coin flip at the outset of overtime.
Ohio State took over at the 25 and was unable to get a first
down but Nugent, an All-American a year ago, converted his third
field goal of the game.
"I kind of got out there and said to myself that this is no
different than kicking an 18-yarder," he said. "I was thinking,
'We just need to get this and put the pressure on them."
Purdue drove to a first down at the 14 on its possession. On the
next play, Ohio State cornerback Chris Gamble dropped an Orton pass
thrown directly too him that would have ended the game.
Faced with a fourth-and-15 play at the Ohio State 19, the
Boilermakers had to settle for another attempt from Jones to keep
the game going.
"You roll with the punches," Jones said. "It's part of it.
I'm just going to have to take it as it comes. That's honestly all
I can say."