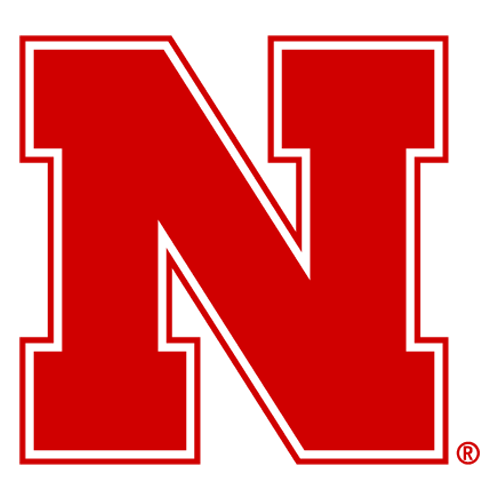 Five sacks, three INTs for Husker defense
SAN ANTONIO (AP) -- Bo Pelini is undefeated as Nebraska's interim
head coach. Whether that will be good enough to get the full-time
job remains to be seen.
Pelini, auditioning to replace Frank Solich, helped his cause
Monday night by leading the Cornhuskers (No. 21 ESPN/USA Today, No. 22 AP) to a 17-3 win over
Michigan State in the Alamo Bowl.
"I was asked to do a job and I did it," said Pelini, who moved
up from defensive coordinator after Solich was fired Nov. 29 with a
9-3 record. "I'm not worried about it. It's out of my control."
Jammal Lord threw for a career-best 160 yards and ran for 79
more for the Cornhuskers (10-3). Running back Cory Ross also had a
career night by rushing for 138 yards and two touchdowns.
Lord said much of the credit for the team's 10th win goes to the
man who led them to the first nine.
"Coach Solich was just on us all season to finish things.
Finish big," he said. "This trophy was for him."
Nebraska linebacker Benard Thomas, however, tipped his helmet to
Pelini when asked to rate the coach.
"Out of 10? A 12," said Thomas, flashing a wide grin.
The win was the Cornhuskers' second in the Alamo Bowl in four
years. They rolled over Northwestern 66-17 in 2000.
While Nebraska's offense amassed 389 total yards, its defense
limited the Spartans' potent passing attack to 156 yards to go with
18 yards on the ground.
Quarterback Jeff Smoker was sacked five times, twice on Michigan
State's first possession, and he threw three interceptions.
"They had some good speed rushes and a good (defensive) line,"
Smoker said. "And a lot of it at times was good coverage, too. ...
Everywhere I was trying to throw the ball, there was somebody there
(for Nebraska)."
Michigan State coach John L. Smith said the Spartans (8-5)
struggled to find a rhythm.
"We had trouble protecting, we lacked the consistency
offensively," he said. "As I look back, maybe we could have run
more."
Pelini's only obvious misstep came in the fourth quarter, when
he was hit with an unsportsmanlike conduct penalty for arguing too
strenuously that Michigan State had fumbled the ball in Cornhuskers
territory.
"I was a little frustrated and felt like we couldn't get a
call," he said.
Nebraska got the turnover four plays later when Pat Ricketts
intercepted a pass from Smoker intended for Aaron Alexander at the
Cornhuskers 32 with 5:24 remaining.
The penalty didn't dull the enthusiasm for Pelini among some
Nebraska fans, who chanted "We want Bo!" over and over after the
game.
Pelini and quarterbacks coach Turner Gill are the only known
candidates for the head coaching job.
Lord started throwing in the second quarter, completing seven
passes for 140 yards. He hit wide receiver Isaiah Fluellen with a
58-yard strike to the Michigan State 6, and Ross ran it in two
plays later for his first touchdown.
Lord's previous best passing day was 151 yards in a win over
Division I-AA McNeese State in October 2002.
Late in the first half, Lord faked a handoff inside at his own
20 and took off around the right end. He outraced the linebackers
and then the secondary for a 66-yard gain to the Michigan State 14.
Ross then carried it in from the 7 to give Nebraska a 17-3 halftime
lead.
Michigan State made no secret it would be throwing the ball,
though the Spartans might have had second thoughts after their
first series.
Defensive end Trevor Johnson dropped Smoker for an 8-yard loss
on the first play from scrimmage, and then Johnson sacked him again
on third down for another 8-yard loss.
Starting at their own 42, the Huskers did what they were
expected to do -- they methodically pounded the ball on the ground.
Ross carried seven times for 37 yards on the drive, which ended
with a 29-yard field goal by David Dyches.
Smoker had better success in the Spartans' second possession,
completing five of his six passes to get Dave Rayner into position
for a 46-yard field goal to it with 3:53 left in the first quarter.