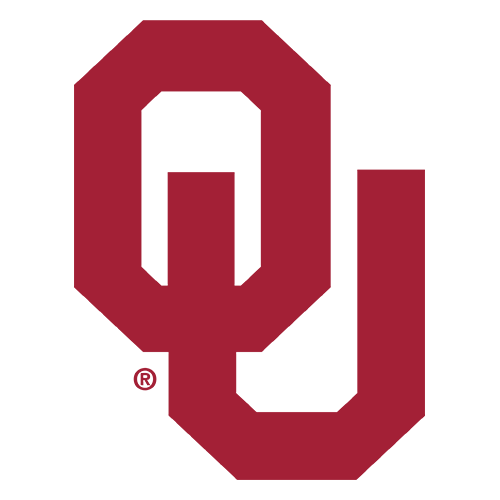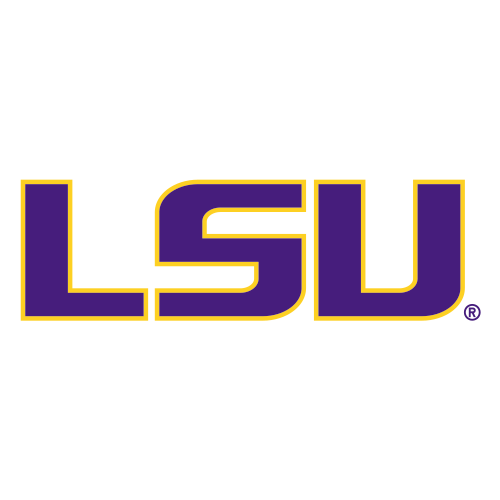 LSU stops OU offense in Sugar Bowl
NEW ORLEANS -- LSU's defense wasn't too impressed with the
highest-scoring team in the country.
The blitzes came from everywhere. Heisman Trophy winner Jason White took a brutal beating. And, when 297-pound defensive end
Marcus Spears rumbled to the end zone with an interception, the
purple-and-gold revelers got started on their first national title
celebration in 45 years.
Make no mistake: defense wins championships. Just ask Oklahoma Sooners,
which came up short 21-14 in a Sugar Bowl that settled half the
argument about who's No. 1.
While Chad Lavalais was willing to share the national title with
Southern Cal, he wasn't going to concede anything on defense.
Not to the Trojans. Not to anyone.
"There's no doubt in my mind we're the best defense in the
country," said Lavalais, the prison guard-turned-star defensive
tackle. "We made the plays when we needed to all year."
The Sooners, averaging 45.2 points, needed help from their
special teams and defense just to score their two touchdowns.
Without Brandon Shelby's blocked punt and Brodney Poole's
interception, it wouldn't have been close.
LSU was not very impressed with Oklahoma's lofty numbers.
"We play in the (Southeastern Conference). We're used to
playing smash-mouth football, real football," end Marquise Hill
said. "They weren't just going to come in here and blow it out on
us. If they thought that, they were sadly mistaken."
Oklahoma had a chance at the end when LSU's defense wilted just
a bit. But the Tigers came through again, turning away the Sooners'
chance at a tying touchdown with less than three minutes to go.
Oklahoma got the ball once more, but White threw three straight
incompletions, then ended up on his back in his final play of the
season. Lionel Turner blitzed up the middle and crushed the Sooners
quarterback, who never had a chance to get rid of the ball.
White picked himself off the turf and trudged to the sideline,
having completed just 13 of 37 for 102 yards and two interceptions
-- by far his worst performance in a brilliant season.
"I said to him, 'Excuse me, Mr. Heisman. I'm going to be coming
at you all night,"' Hill said. "I think our conference is the
hardest and Jason White wasn't anything we hadn't seen before."
Overall, the Sooners managed just 154 yards on 70 plays from
scrimmage -- 2.2 yards a try. Hardly to be expected from a team that
had been piling up 461.4 yards per game, beating opponents with
numbers that looked more like basketball than football.
Then again, LSU had been doing this all season. The Tigers were
the stingiest defense in the country, allowing just over 10 points
a game. Oklahoma barely made a dent in that average.
There were some hairy moments for LSU. Trailing by a touchdown,
Oklahoma drove from its own 42 to the LSU 12 late in the game.
First down. A dozen yards from overtime. But LSU's defenders had
come too far to let this one slip away.
White threw a couple of incompletions, his receivers too well
covered. Then came the play that epitomized LSU's gambling style --
safety Jessie Daniels blitzed up the middle and Kejuan Jones was
left running all alone toward the middle of the end zone.
But Daniels flattened White as he threw, the ball fluttering
over Jones' outstretching, pleading hands. Oklahoma went for it on
fourth down, White delivering another pass over the middle. The
ball was deflected and Sooners receiver Mark Clayton nearly came up
with it, only to have it scrape the turf with 2:46 remaining.
Incomplete.
Yes, this night belonged to the LSU defense.
"You've got to take chances every now and then," Hill said.
"You can't play not to lose. You've got to play to win. We live
and die by the blitz. We've been doing that all year. That's what
got us 13 wins."
Spears provided the points that ultimately decided the game. On
the first play of the second half, he sacked White. Then, he fooled
the Oklahoma quarterback by dropping back in coverage on second
down.
"That was just something that played into our hands," Spears
said. "I was fortunate to be in the right place."
White threw the ball straight to Spears, who rumbled 20 yards
for a touchdown that gave LSU a 21-7 lead. It was the seventh
touchdown of the year for the Tigers' defense, a school record.
And now they have a national championship, too. Who cares that
it will have to be shared with USC, No. 1 in The Associated Press
media poll?
The LSU defense proved itself worthy of being No. 1.