| | 1 | 2 | 3 | 4 | T |
| --- | --- | --- | --- | --- | --- |
| TENN | 0 | 8 | 14 | 21 | 43 |
| SC | 5 | 3 | 0 | 21 | 29 |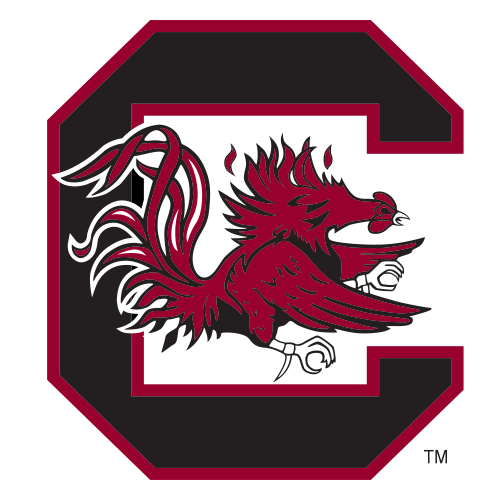 Ainge fires in three TD passes
COLUMBIA, S.C. (AP) -- Down 8-0 right before the half,
quarterback Erik Ainge wasn't worried about Tennessee's offense --
no matter how many mistakes it made early on against South
Carolina.
"Once we got the lid off, once we got that first touchdown, we
knew when we came out in the second half it was going to be a
different ballgame," Ainge said.
Ainge was right. He threw three touchdown passes and Cedric
Houston ran for a career-high 190 yards to lead Tennessee (No. 12 ESPN/USA Today, No. 11 AP) to
its 12th straight victory over South Carolina, 43-29, on Saturday.
At first, though, Ainge and the Vols (7-1, 5-1 Southeastern
Conference) could do little right. They didn't get a first down
until the second quarter and managed only 79 total yards with just
three minutes left before the half.
"We were disappointed we made the little mistakes in the first
half that cost us big," said Ainge, a freshman and the nephew of
former NBA star Danny Ainge. "We knew we'd correct those."
Right before halftime, they did. Fellow freshman Brent Schaeffer
connected on a 55-yard pass to C.J. Fayton on third-and-long to
fire up Tennessee. Ainge, shuttled back in, found David Holbert two
plays later on a 21-yard TD pass. Schaeffer returned for the
two-point conversion, striding into the end zone 30 seconds before
the break to tie the game.
Tennessee went in for another score on its first possession of
the second half, Ainge hitting Chris Hannon with a 24-yard scoring
pass that gave the Vols a 15-8 lead.
"That was huge," Tennessee coach Phillip Fulmer said. "We
have that capability."
And now the Vols have a pretty clear path to the SEC title game.
They've already beaten Georgia and have to get past league doormats
Kentucky and Vanderbilt next month to reach the Georgia Dome on
Dec. 4.
"We feel pretty good about our chances," said cornerback
Jonathan Hefney, who had one of Tennessee's three interceptions.
"But we're not going to overlook anybody."
Perhaps the Vols looked past South Carolina at first.
It took until midway through the second quarter for Tennessee to
get a first down. Two long plays were wiped out as part of the
Vols' seven first-half penalties. South Carolina held the ball for
nearly 12 more minutes than Tennessee in the first half.
Fulmer gambled that Schaeffer might spark the Vols, and
Schaeffer said switching quarterbacks rattled South Carolina.
"You could see when I was in there, they started doing things
they didn't do on film," Schaeffer said.
Like give up the long ball. South Carolina came into this one
ranked 13th in the country in pass defense. But once the Vols got
rolling, they did not stop.
A 20-yard TD pass from Ainge to Chris Brown in the third quarter
made it 22-8. Houston added a 1-yard scoring run. By the time Bret
Smith took South Carolina's onside kick try 44 yards for a
fourth-quarter touchdown, only a few Gamecock fans remained at
Williams-Brice Stadium amid the sections of Tennessee orange.
"We cannot give up the big play," South Carolina coach Lou
Holtz said. "We gave up more today than we have the whole year."
It was the third game in which Ainge has thrown three TD passes.
Fulmer won't be able to look Schaeffer's way in coming weeks should
Tennessee's offense struggle. The freshman broke his collarbone in
the second half and will likely need five to six weeks to recover,
the coach said.
The Gamecocks continued one of the ugliest streaks in Holtz's
tenure: they are 0-10 the past three seasons when needing a victory
to qualify for the postseason.
South Carolina's Dondrial Pinkins, playing for the first time in
almost a month because of a partially torn rotator cuff, was
30-of-42 for a career-high 306 yards.