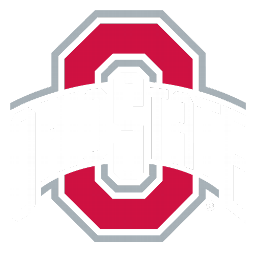 Nittany Lions' defense smothers Buckeyes
STATE COLLEGE, Pa. (AP) -- Joe Paterno's team is back to where some thought the 78-year-old coach could no longer take Penn State.
| | | |
| --- | --- | --- |
| Year | PSU W-L | Result vs. OSU |
| 2005 | 5-0 | Won 17-10 |
| 1998 | 3-0 | Lost 28-9 |
| 1996 | 5-0 | Lost 38-7 |
| 1995 | 3-1 | Lost 28-25 |
| 1993 | 5-1 | Lost 24-6 |
Back on top of the Big Ten and back in the hunt for a national title.
Michael Robinson and Derrick Williams ran for touchdowns less than three minutes apart in the second quarter and Paul Posluszny and the Nittany Lions' defense did the rest in a 17-10 victory over No. 6 Ohio State on Saturday night.
Win No. 349 for Paterno was the type of victory some thought was only in the past for the second-winningest coach in major college football. The 16th-ranked Nittany Lions (6-0, 3-0) hadn't beaten a team so highly ranked since knocking off No. 4 Arizona to start the 1999 season.
"I've been as conservative as I could in evaluating my football team," Paterno said. "I think we're a good football team. I think we can be better."
On a chilly and damp night -- just perfect for a slugfest between two of the Big Ten's best defenses -- Penn State was out to prove that Paterno's once-powerful program could again compete with the nation's elite after winning just three conference games the past two seasons.
The Nittany Lions did more than just hold their own against the Buckeyes (3-2, 1-1) and their vaunted defense, led by linebacker A.J. Hawk. Penn State bested the team considered the class of the league and a Rose Bowl contender.
When Tamba Hali sacked Troy Smith, knocked the ball loose and it was recovered by Scott Paxson with about a minute and a half left, all that was left was for Robinson to take a couple knees to kill the clock.
"It felt great," Hali said of his game-clinching sack.
Now, for the first time since '99, Penn State is a player in the national title picture.
"Everyone feels that Penn State is back," said linebacker Dan Connor, who had 12 tackles and a sack. "We're back on the map."
Defense was the lynchpin of that '99 team with linebacker LaVar Arrington and defensive end Courtney Brown providing the big plays.
Now it's Posluszny, Hali and Connor leading the way.
The Lions bottled up the two-way threat Smith and took Ohio State's big-play receivers, Ted Ginn, Jr. and Santonio Holmes, out of the game. Not until the final drive did either have a catch over 20 yards.
"Well, we got behind in the count and allowed them to pin their ears back and they did a good job with that," Ohio State coach Jim Tressel said. "When you're behind the count against a veteran secondary and a veteran front, you give them a better chance."
Posluszny had 14 tackles and chased down Smith for a 10-yard loss with about five minutes left to help keep the Buckeyes scoreless in the second half.
"I don't think you can play any better than he [Posluszny] played," Paterno said. "He's like Shane Conlan."
The Buckeyes had 230 total yards with Smith passing for 139.
"Things weren't clicking for some reason," Buckeyes center Nick Mangold said. "It just didn't seem like we could get two plays strung together."
Penn State managed only 195 yards -- Robinson passed for 78 and ran for 52.
"I haven't been around for much winning, but it's definitely a highlight of my career," Robinson, a fifth-year senior, said of the win.
Ohio State was the highest-ranked opponent to visit State College since No. 2 Miami played at Beaver Stadium in 2001. High-stakes games like this used to be common at Penn State, but during four losing seasons in the past five years Happy Valley's been kind of a sullen place.
With the Nittany Lions back in the rankings and a win a way from having first place in the Big Ten all to themselves, the student body was re-energized. Some camped out for a week in what was dubbed "Paternoville" around Beaver Stadium for the first-come-first-serve seats.
The Nittany Lions rewarded their patience with a performance worthy of Paterno's two championship teams. In return, the bouncing crowd of 109,839 literally had the stadium rocking up and down after Penn State scored two TDs in a span of 2:33 to take a 14-3
lead in the second quarter.
Williams sped 13 yards with a simple toss sweep for a touchdown that gave Penn State its first lead.
Moments later, Calvin Lowry picked off Smith's pass and returned it 36 yards to the Ohio State 2. On third-and-goal from the 1, Robinson scored on a keeper with 7:55 to go in the half.
"We knew they'd come out -- with the atmosphere of the game and electricity in the air -- they'd come out ready to play," said Hawk, who had nine tackles, three for losses. "And we knew we had to match that. I think coming out and giving up that early touchdown hurt us a little bit."
The Buckeyes responded to the Penn State defense and the thunderous roars of the crowd with an 81-yard, 14-play drive that Smith capped with a 10-yard TD run and reach across the goal line with 33 seconds left in the half.
But that was Ohio State's one and only sustained drive and the Buckeyes dropped to 17-7 against Top 25 teams under Tressel.
The only scoring in the second half was Kevin Kelly's 41-yard field goal early in the third, which made it 17-10 and was the last time Ohio State's defense would let the Nittany Lions even threaten to score.
"I thought the defense was absolutely superb," Paterno said. "There was a lot of pressure. One mistake and it's the entire ballgame."