| | 1 | 2 | 3 | 4 | T |
| --- | --- | --- | --- | --- | --- |
| MSU | 10 | 7 | 7 | 0 | 24 |
| OSU | 7 | 7 | 7 | 14 | 35 |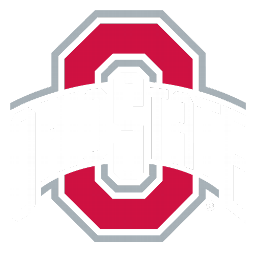 Buckeyes' Smith throws 3 TDs as Spartans falter
COLUMBUS, Ohio (AP) -- Ohio State came away with a much-needed win -- with some help from Michigan State.
Troy Smith threw three long touchdown passes and Ashton Youboty returned a blocked field-goal attempt 72 yards for a score on the final play of the first half as the 15th-ranked Buckeyes came back to beat the 16th-ranked Spartans 35-24 on Saturday.
"This was a huge victory," Smith said. "I hope this win turns around our season."
The Buckeyes (4-2, 2-1 Big Ten) were in dire need of a victory following a loss to No. 8 Penn State last week.
The game changed right before halftime on an ill-advised field-goal try by the Spartans.
Michigan State (4-2, 1-2) led 17-7 with 24 seconds remaining in the half. Faced with a second-and-12 at Ohio State's 17 with no timeouts, Spartans quarterback Drew Stanton was tackled for no gain by lineman Quinn Pitcock.
Rather than having Stanton spike the ball to stop the clock on third down, Michigan State's coaches hustled the field-goal unit onto the field. In the chaos, offensive players were scrambling to the sideline while the kick unit was rushing to set up for a 35-yard attempt. The Spartans snapped the ball with only 10 players on the field -- and with no one blocking on the left side because they thought Stanton was going to spike the ball.
Ohio State's Nate Salley broke through that side to block the kick, which was picked up by Youboty and returned as time expired to cut the lead to 17-14.
"It was a mess -- a total mess," Michigan State coach John L. Smith said. "That's a coaching blunder."
The play allowed the Buckeyes to stay close in a game in which they were extremely ineffective on offense. They didn't even run a play in Michigan State territory until just over five minutes remained.
"This loss today goes to the coaches," John L. Smith said. "It should say Ohio State won the game but the loss goes to the coaches."
Ohio State's first play in Michigan State territory was Smith's 46-yard touchdown pass to Santonio Holmes that gave the Buckeyes the lead for good with 4:56 left. Holmes caught the short pass and then shed a tackle by cornerback Jaren Hayes before racing down the
left sideline and diving into the end zone.
"Troy did a great job of getting the ball out there where it's supposed to be," said Holmes, who finished with five catches for 150 yards to make up for three fumbles on returns. "I ran a good route and worked for the ball. Yards after the catch were big for
us."
Ohio State's defense set a school record by sacking Stanton 12 times for 58 yards in losses. Bobby Carpenter led the way with four sacks and 27 yards in losses, with David Patterson adding three sacks. All-American linebacker A.J. Hawk finished with 19 tackles.
"Our defense just kept coming after them," coach Jim Tressel said.
Ohio State's Smith, booed several times by a crowd of 105,122 because of the offense's struggles, also hit Holmes on a 51-yard scoring pass and Ted Ginn Jr. on a 57-yard TD pass. Smith, who was 10-of-15 for 249 yards, secured the win with a 1-yard TD run with 1:39 left.
The defense helped set up that score when Stanton was sacked twice deep in Michigan State territory and the Spartans (4-2, 1-2) were forced to punt. Holmes returned the punt 22 yards to the MSU 19. Three plays later Smith added the clinching score.
The Buckeyes won despite losing four of their six fumbles -- three in their own territory. But Michigan State was able to turn those turnovers into only seven points.
Then there was the final play before halftime.
"There were guys running on, guys running off and then guys realizing they weren't supposed to be out there," Michigan State defensive back Eric Smith said. "It was chaos."
Youboty said he could see that the Spartans were in disarray.
"I don't think they had the right personnel in the game," he said. "We good advantage of it. It's about time I made a big play."
Ohio State's defense, although giving up yardage in bunches to Stanton, continually came up with big plays. With Michigan State ahead 24-21 and just under nine minutes left, Troy Smith was hit by MSU's Michael Bazemore and fumbled the ball away at his own 22, Clifton Ryan recovering for the Spartans.
But Michigan State, which had 456 total yards, gained just 3 yards on three plays before John Goss' 37-yard field-goal attempt was blocked by Youboty.
Stanton, leading the nation in pass efficiency, completed 26-of-36 passes for 340 yards and a touchdown.
"It's difficult," he said. "These important games come down to one or two huge plays."
The Buckeyes defense came up big when needed. The Spartans finished with 27 first downs and 456 total yards but mustered just four first downs and 70 yards in the fourth quarter.
"Any loss is disappointing, but when you're playing for a conference championship ... well, it's over now," Michigan State linebacker David Herron said.
His coach added, "We had the opportunities. It's a shame we gave it back."